YouGov CEO, Stephan Shakespeare, analyses the performance of Lloyds and TSB following the split of the two banks.
With the splitting of Lloyds Banking Group and the launch of the TSB this week, the next few months will be an important time for the two banks.
Lloyds will look to use the opportunity to boost public perceptions of its brand. TSB will perhaps hope to trade off the positive associations of a different time in banking that its name will conjure up. But what is the starting point for the two brands?
Lloyds has had a torrid time over the course of the year, but the last month has seen a recovery take place. Using YouGov's BrandIndex, we see that Lloyds' Index score (a composite of six key image attributes) fell from -1 in February to reach a 2013 low of -8 at the start of July. Since then, it has recovered and is back to -2, still not a great score but a distinct improvement. This gives the bank something to build on.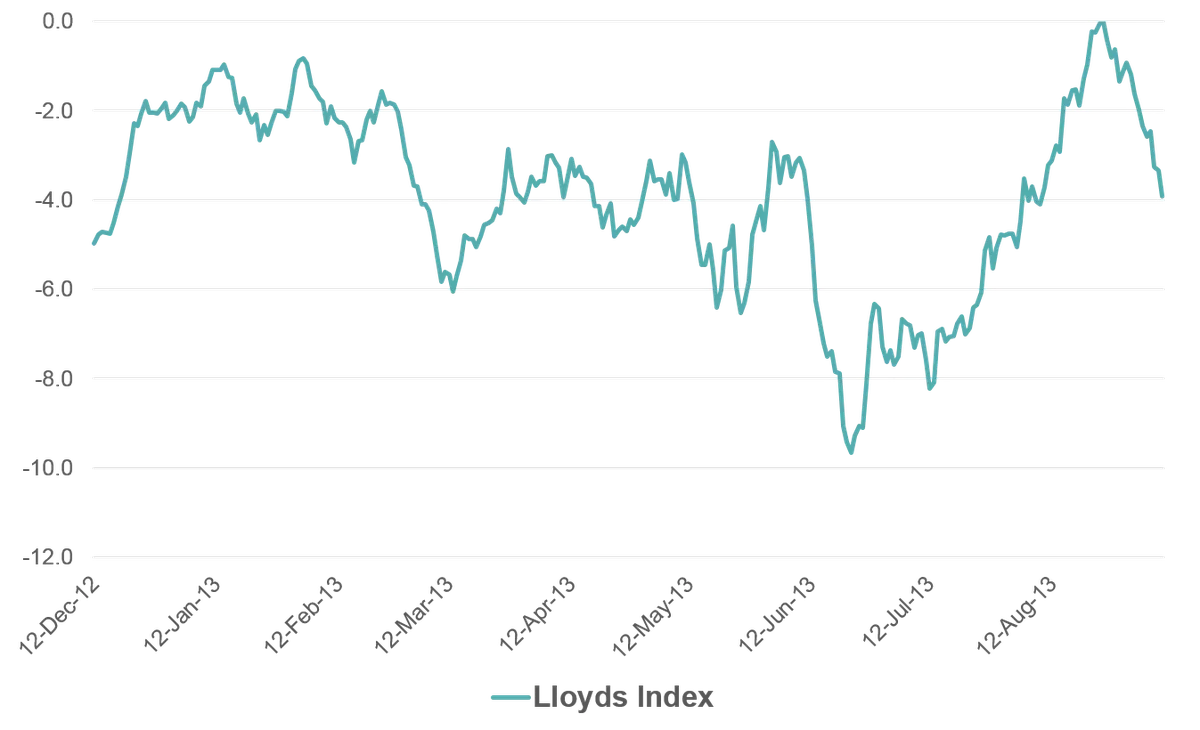 Given that TSB is a new bank, rather than focus on perceptions I've turned my thoughts to Attention and Buzz – are people talking about it, and is that talk positive?
Given the nature of the story, I have broken one of my own rule for analysing BrandIndex data and focused in on single day's numbers. Doing this shows us that on Monday, 22% of people had heard news about TSB and that there was a broadly positive story, giving it a buzz score of +14. This places TSB top of the bank league table for both measures. It also scores a very respectable +13 on consideration, right up in the top five.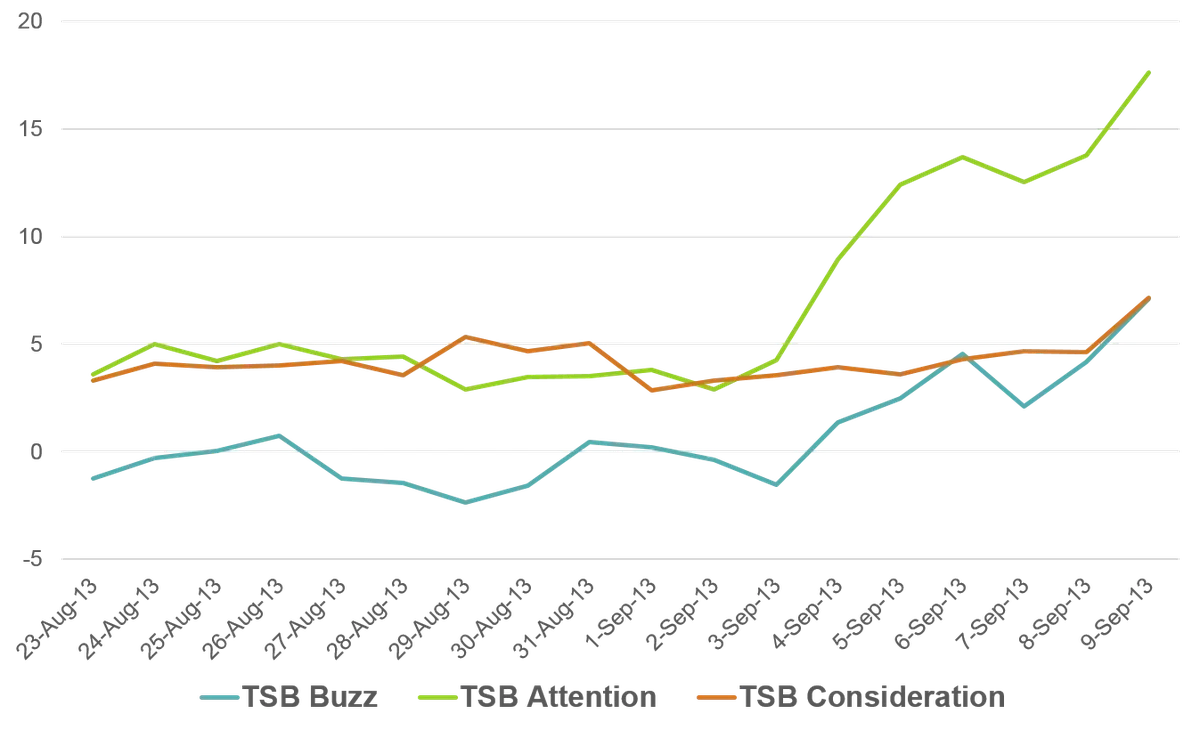 The Lloyds TSB split has given the new banks an opportunity to tell a new story and they both (particularly TSB) have a base on which to build. Whether they are successful in doing this will be something that we'll monitor closely over the next few months.