In a move that could extend the powerful role played by social media in the area of PR, a man has bought a promoted tweet in order to complain about British Airways.
Social media has undoubtedly enhanced consumers' ability to have their voices heard, by opening up a public, two-way dialogue with brands, businesses and, of course, celebrities.
Usually Twitter's ad platform is used by businesses to enable them to connect with wider audiences, as tweets are given greater prominence on users' newsfeeds. However, an individual paying to publicise their frustration with a brand is a rare occurrence and could set a precedent for individuals wishing to take on major corporations via social media.
Frustrated by BA's approach to his Father's lost luggage, Hasan Syed promoted the following tweet to complain: "Don't fly at @BritishAirways. Their customer service is horrendous".
Because the story was picked up by a number of leading news networks, including Mashable, Syed's promoted tweet was given a substantial amount of free coverage.
Using YouGov's social media analysis tool, SoMA, we can see that 22.5% of the UK's Twitter population heard about British Airways yesterday, compared to 16.6% the previous day and 4.6% the day before that.
Leaving no ambiguity as to what was behind this increase in reach, we can see that the four most popular words mentioned alongside British Airways on 3 September were 'promoted', 'tweet', 'complain' and 'buys'.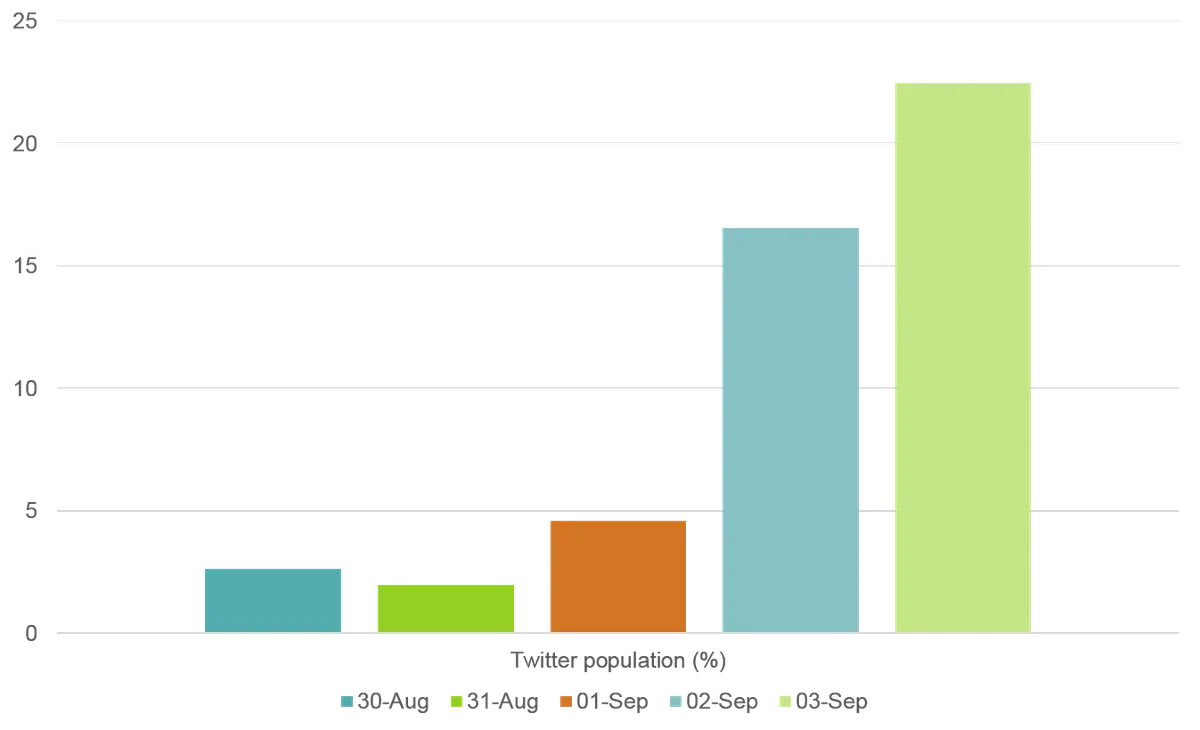 SoMA's uniqueness also lies in its ability to offer insight into exactly what demographic groups heard about British Airways yesterday. For example 61% of those that heard about the brand were male, 19% live in the London, 27% are aged 25-34 and 23% earn £50k+.
As the use of social media evolves, it is increasingly important for brands to not only monitor the number of social media users exposed to a particular story, but to also know exactly what demographic audiences have heard about it.
Using SoMA in this way will not only enable brands to gauge the true extent of the potential PR story, but it will also allow them to tailor any response so that it resonates with the appropriate and relevant audience.
Image courtesy of Getty