YouGov CEO, Stephan Shakespeare, analyses Nokia's global brand performance
Nokia announced yesterday that Microsoft will acquire its mobile phone business. The Finnish company has long been one of the big players in the market, and while it has struggled in recent years it is still the second biggest seller of mobile phones globally.
So is this a good deal for Microsoft? Perceptions of Nokia vary across the world – looking at YouGov BrandIndex we can see that it barely touches consumers' consideration set in Japan, but in China it is essentially tied in second place behind Samsung. In the US, where 9% of people would consider the brand for their next purchase, it comes somewhere in between.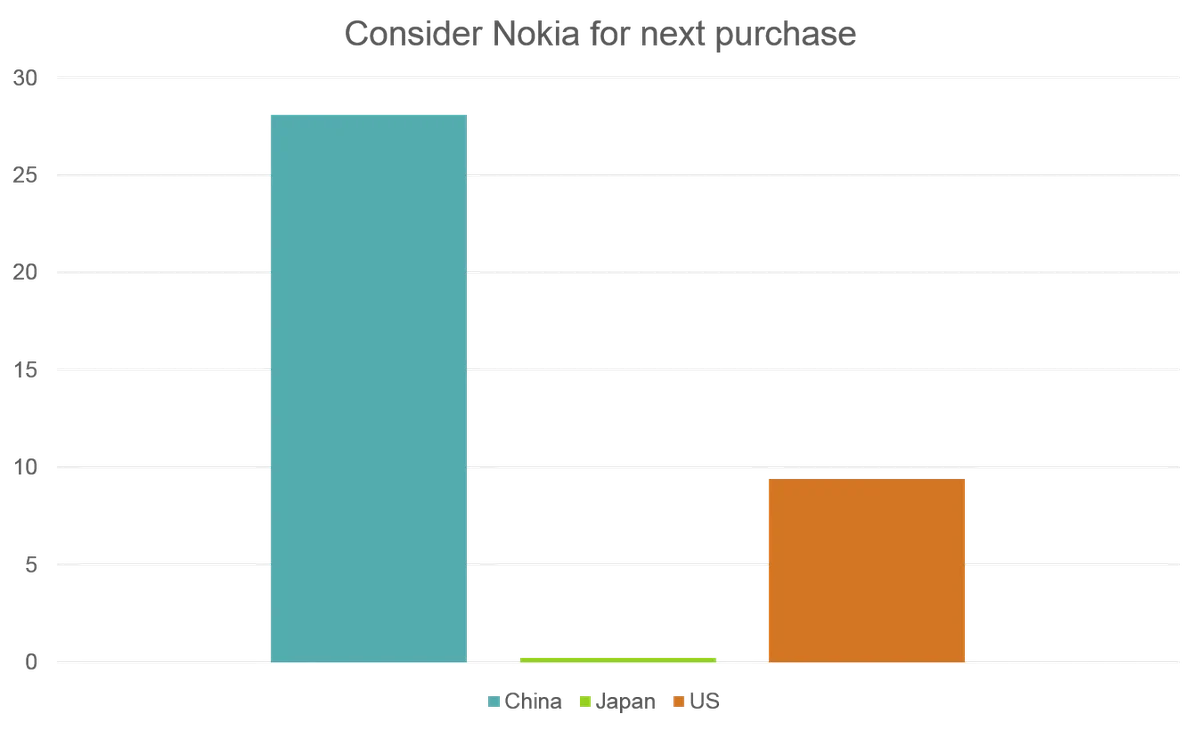 It would require this whole newspaper to look in depth at Nokia's performance across the globe, so I'll focus on its consumer perception in Europe. If we go back five years, the brand was flying high. Its Index score (a composite of six key perception measures) was at 42 in the UK, making it one of Britain's favourite brands. It held this position until the start of 2011 but has since been in steady decline, with its score nearly halved by the end of last year.
In Denmark we have seen a similar story; since we started tracking the brand in 2008, its Index score has gone from 56 to 30 today. In Germany, however, the opposite has happened, with Nokia's Index score doubling since 2008 – going from a weak position of 7 then to 16 now. Comparing Nokia to its main competitors in key European markets, we see that Samsung leads in consumer perception in all three countries and others (including France). This analysis shows us that multinational companies can appear strong in some markets, but weak in others. For now, it is safe to say that Nokia is still in the game, but becoming the ultimate winner is going to be a colossal effort.