This month's Brand Spotlight looks at the Royal National Lifeboat Institution (RNLI), the charity that saves lives at sea, and assesses how its perception among the public has fared since last autumn. As an island nation, the sea is a big part of British life and the RNLI is a highly valued charity across these Isles, increasing its income in 2012 at a time when many other organisations face problems with funding.
The first thing to note is just how consistently high the RNLI's public levels of support are. Since last autumn, its Index Score – which measures overall brand health – has never fallen below +27 and has risen as high as +32. The charity has had two remarkably consistent spells of support – October to January and April to July – with a long-lasting spike in between.
The average Index Score is a very healthy +28.5. This elevated number reflects both the esteem in which the public places the RNLI but also is a nod to the unique work they do and how successful they are at communicating it.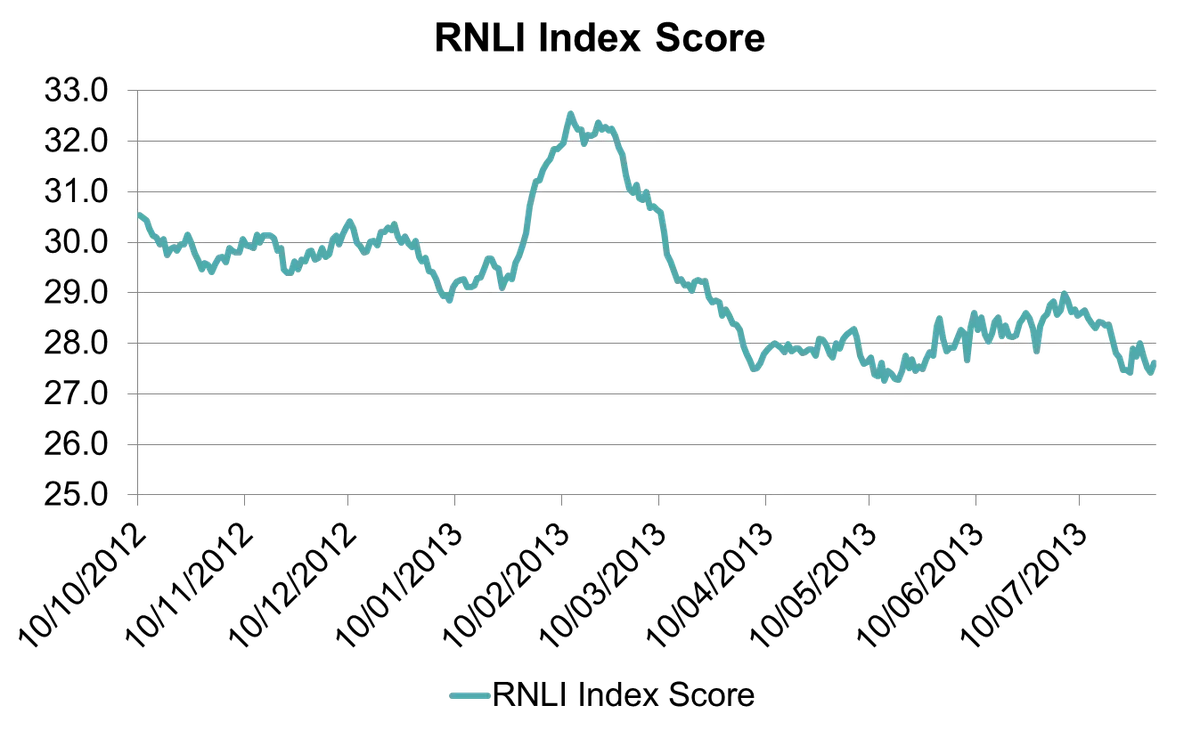 RNLI Index Score, 10 October 2012 – 31 July 2013
The RNLI's high profile is down to both the unique work it does and also the way it communicates this to the general public. The charity does not often go in for big, hard-hitting above the line campaigns. It doesn't have to. The media strategy it adopts is often focused on talking to the local communities it serves about how the RNLI saves lives. The charity lets the heroic rescue stories tell themselves and by having a regularly-updated YouTube channel it can show the impact donations have – be they from fundraising drives or legacies.
This is an abridged version of a longer piece written exclusively for Third Sector. The full blog can be read on the Third Sector website.
Image courtesy of Getty