Last week, Richard Branson announced that Little Red, Virgin Atlantic's domestic service, will provide live on-board entertainment on selected flights. This will include music and comedy acts.
The domestic airline, which offers flights from London to Manchester, Aberdeen and Edinburgh will host a series of comedians for the month of August, followed by various acoustic sets during September.
Virgin Chairman, Richard Branson, said that the move will "shake up" the domestic flight industry by offering an "unforgettable flying experience".
News of this unconventional in-flight entertainment had a noticeable impact on both Twitter and Facebook. However, what is noticeable is this did not occur on the same day.
Using YouGov's social media analysis tool, SoMA, we see that the number of UK Twitter users who heard about Virgin Atlantic increased from 1.4% of the Twitter population on 7 August to 10.8% on 8 August.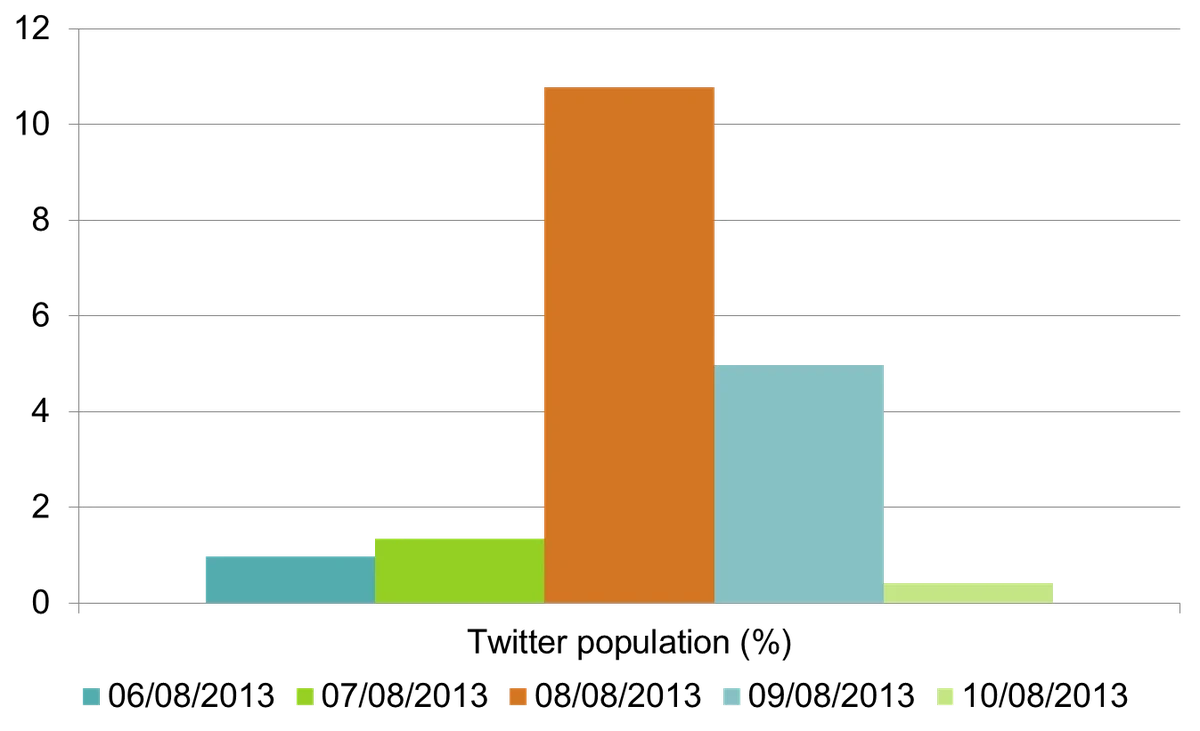 On Facebook, however, there was a noticeable increase in reach on the following day (9 August), where 0.22% of UK Facebook users were exposed to a mention of Virgin Atlantic, up from 0.03% the previous day.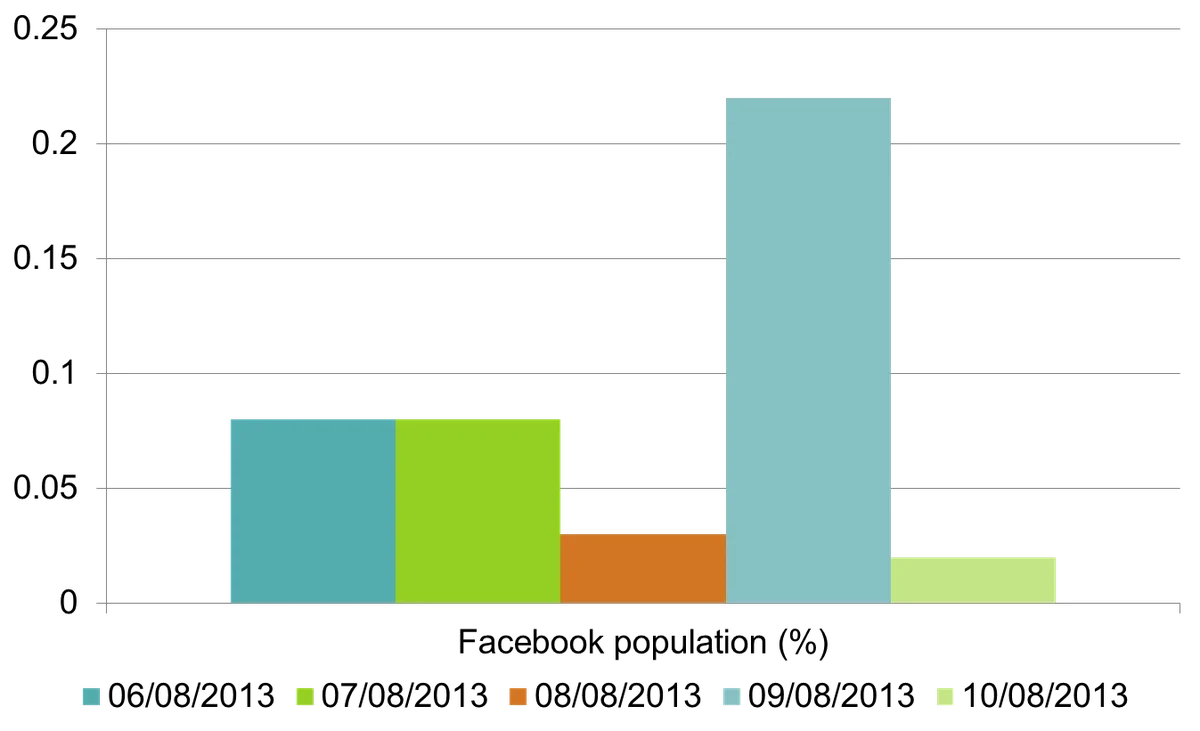 By looking at the most popular words mentioned alongside Virgin Atlantic on each of these days, we can infer that the live in-flight entertainment announcement was responsible for the increase in reach. On 8 August, the most popular words on Twitter were 'live', 'flights' and 'comedy'. Meanwhile on Facebook the following day, 'gigs', 'flights' and 'start' were the words most associated with Virgin Atlantic.
As well as the story reaching a larger number of users on different days, we also see that different demographic audiences were exposed on each of the social networks.
On Twitter on 8 August, 53% of those that heard about Virgin Atlantic were male, 18% lived in London and 9% earned between £25k-£30k. In comparison, of the Facebook audience for the 9 August 40% of those that heard about Virgin Atlantic on Facebook were male, 20% lived in London and 20% earned between £25k-£30k.
This demonstrates the importance of distinguishing between different social media channels. Not only did this PR story reach a considerable amount of users on different days, but it also reached a variety of demographic audiences on each of the social networking sites. This insight could be used by Virgin Atlantic to effectively communicate with its actual audience, as well as those it is targeting.
'Photo courtesy of Getty Images'