Britain's second largest bookmaker has reported a sharp fall in half-year profits.
Ladbrokes reported pre-tax profits of £55.1m for the first 6 months of 2013, a 49% decline on the same period last year.
The bookmaker, which has 2,000 shops in the UK, attributed the significant fall in profits to a decline in gaming machine revenues. This slowdown was, in part, due to the "prolonged period of hot weather" in July.
News of Ladbrokes poor financial performance reached a large number of UK Twitter users. Using YouGov's social media analysis tool, SoMA, we can see that so far today, 12.5% of UK Twitter users have been exposed to a mention of the bookmaker on their feeds. This is a significant increase from the 1% of users that heard about Ladbrokes yesterday and the 0.42% on Tuesday.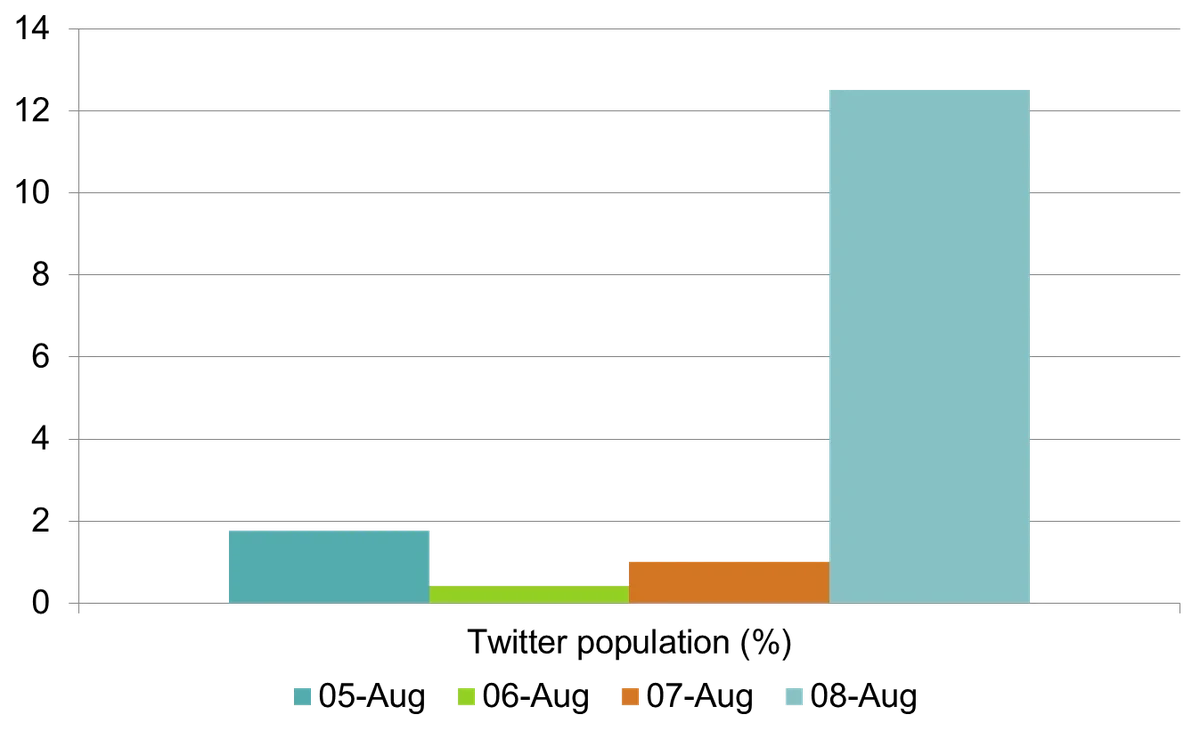 Leaving no ambiguity as to what was behind this increase in reach, we can see that the five most popular words mentioned alongside Ladbrokes are 'profits', 'gaming', 'slump', 'machine' and 'weather'.
SoMA also reveals exactly which demographic groups have been exposed to a mention of Ladbrokes so far today. For example, 60% of those that heard about the bookmaker are male and 14% earn £40k-£50k, while 25% are aged 25-34.
'Photo courtesy of Getty Images'