After investing £900m Vodafone has revealed its plan to launch its 4G service on 29 August.
Initially only serving those customers in London, the telecoms giant expressed its intention to roll out the service to other cities throughout the UK, such as Manchester, Leeds and Sheffield by the end of the year.
In order to offer additional content, Vodafone also announced partnerships with the digital music service Spotify and Sky Sports.
News that another major mobile carrier would be providing 4G services, after O2 announced it would launch its service last week, reached a high number of UK Twitter users.
So far today 25.5% of the Twitter population have been exposed to a mention of Vodafone on their private Twitter feeds. This is a significant increase from 3.9% yesterday, and 3.4% on Monday.
SoMA is also able to offer crucial insights into the demographic audiences that have been exposed to Vodafone so far today. Of the 25.5% that have heard about Vodafone, we know that 64% are male, 19% are from London while 51% are aged 25-44.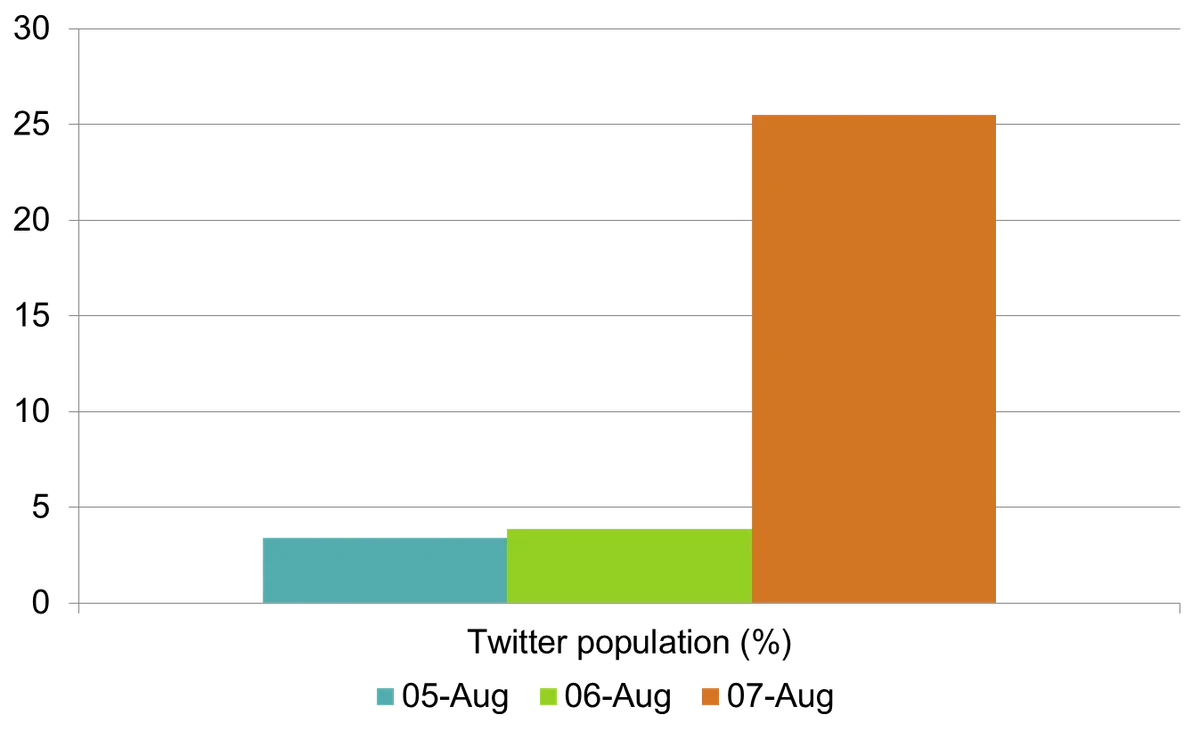 'Photo courtesy of Getty Images'