YouGov CEO, Stephan Shakespeare, analyses the Twitter brand in the wake of abuse and threats on the social media site.
Every so often the messenger becomes the story. Sometimes this is a person and sometimes a medium. In the past week Twitter, the social media platform, often used for reporting news became the news as campaigners and MPs were subjected to abuse and rape threats, while anger erupted over Twitter's response. There has been plenty of debate about what is the right thing for Twitter to do, but the purpose of this column is not to get into that. Instead, I will use YouGov's BrandIndex to look at how the row is impacting public perceptions of the Twitter brand.
Firstly, let's look at what the public are hearing. Attention, those hearing anything good or bad about a brand, has gone up from 12% of the population on 28 July to 24% on 5 August. Not surprisingly, the news that these people have been hearing is generally negative and Twitter's Buzz score – positive minus negative – has dropped from +1 to -17 over the same period.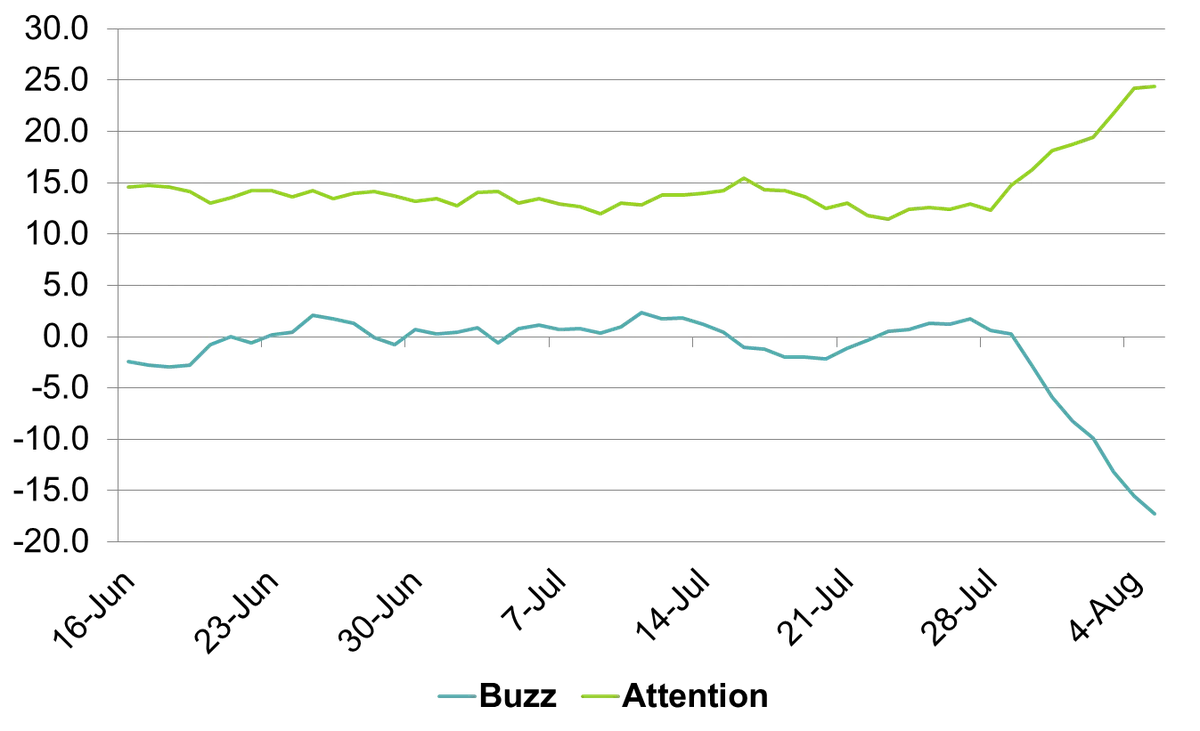 The decline in the brand's Index score, a composite of six key image attributes, is less severe but still pronounced, dropping from +2 to -5. Better news for the brand is that the downward movement in consideration, from 21% to 19%, is not a significant one, indicating that Twitter has yet to be hit by less people considering using the platform. Interestingly, the impact appears to be a UK only one. The Buzz and Index scores in both the US and Germany, for example, have remained unchanged.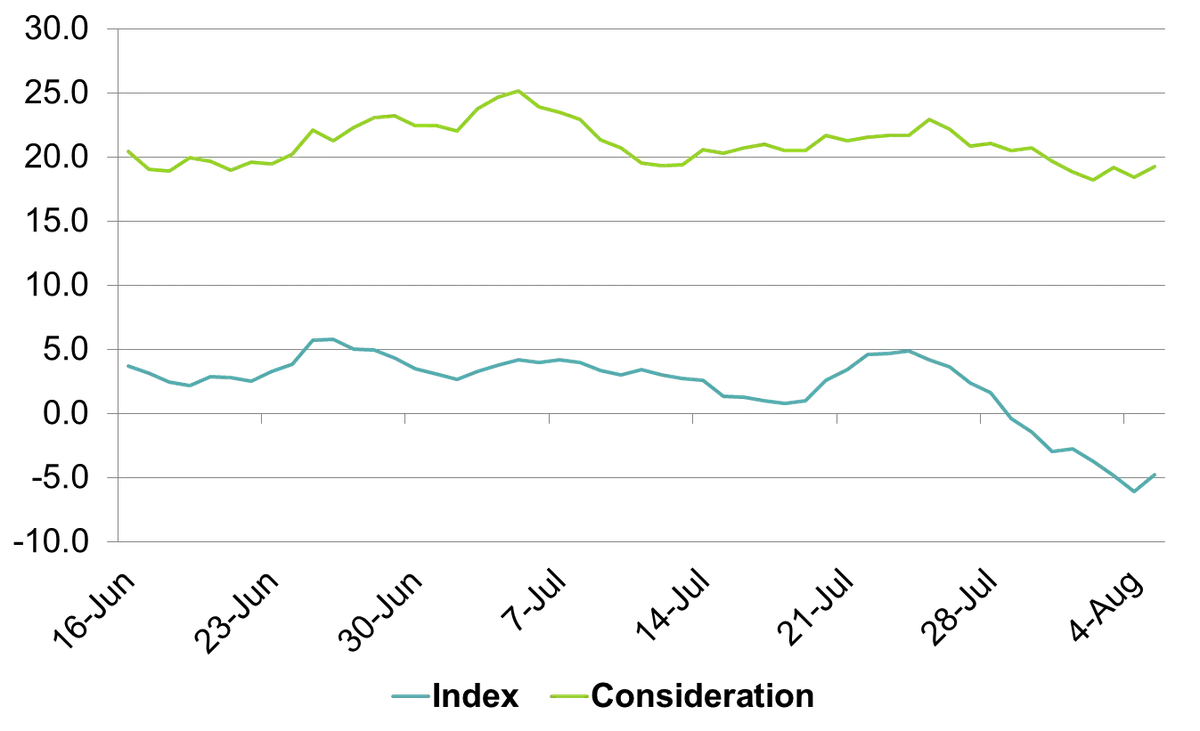 This data could be interpreted in differing ways – perception of Twitter in the UK has fallen, but usage appears unaffected. The impact does not seem to have spread beyond these shores, but what is happening in the UK could be seen as a warning sign if similar rows break out in other countries. A decline in brand perception can be a harbinger for other negative impacts, and I believe Twitter should do everything in its power to keep public opinion onside.
Image courtesy of Getty Images