EasyJet shares went up 7% today following the company's rise in second-quarter sales.
The budget airline, which was recently promoted to the FTSE 100, reported a 10.5% increase in sales to £1.1 billion for the three months to June 30.
As a result, profits at the airline are expected to be around £450 - £480 million, significantly outperforming last year's figure of £317 million.
Unsurprisingly, news of easyJet's success had a significant impact on social media. Using YouGov's social media analysis tool, SoMA, we can see that so far today, 8.9% of the UK Twitter population have heard about the airline. This is up from just 2.2% yesterday.
SoMA also offers insight into exactly what demographic audiences have been exposed to easyJet so far today. For example, we know that 64% are male, 20% are aged 45-54, while 23% earn £50k+.
However when we look more closely at the data, it is interesting to see that easyJet reached the most number of UK Twitter users on 21 July. So what happened on this day?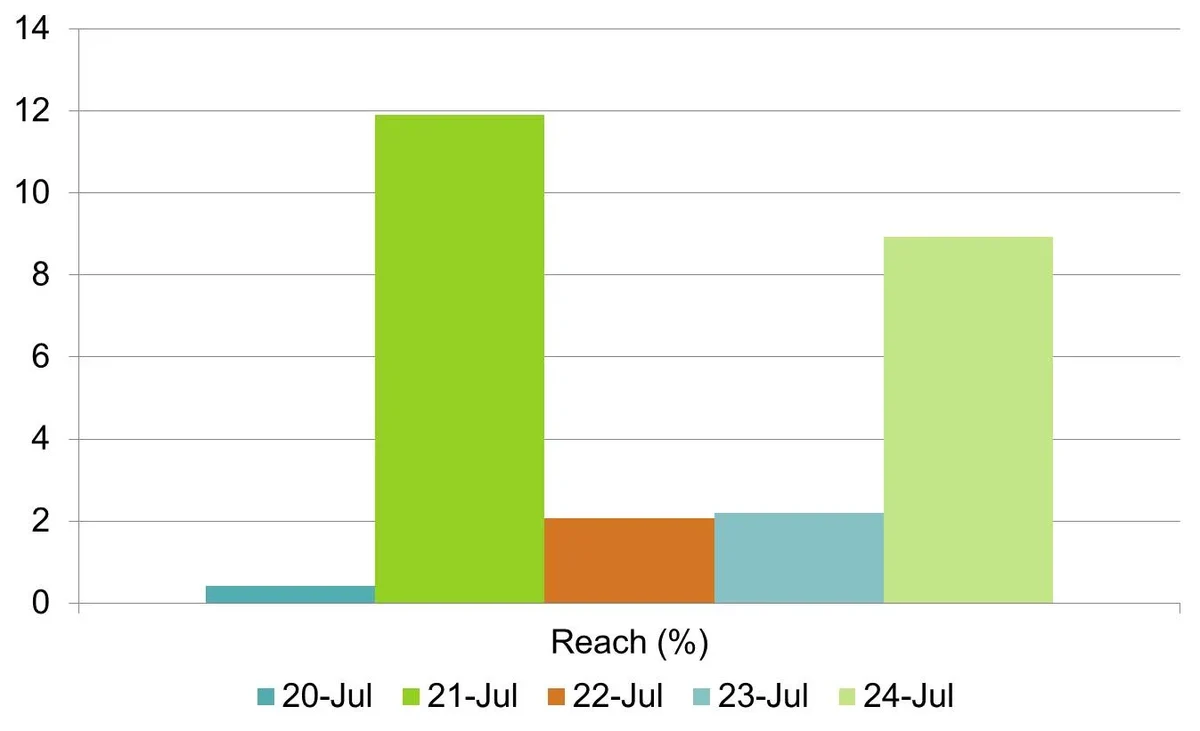 By looking at the 'volume of tweets' – that is the amount of tweets that were heard about easyJet on each of these days – we can see what was responsible for this spike in activity.
Although easyJet reached the most number of users on 21 July, there was a lower volume of tweets on this day (2.4 tweets heard for every 1,000 panellist) than today (12.4 tweets heard for every 1,000 panellist).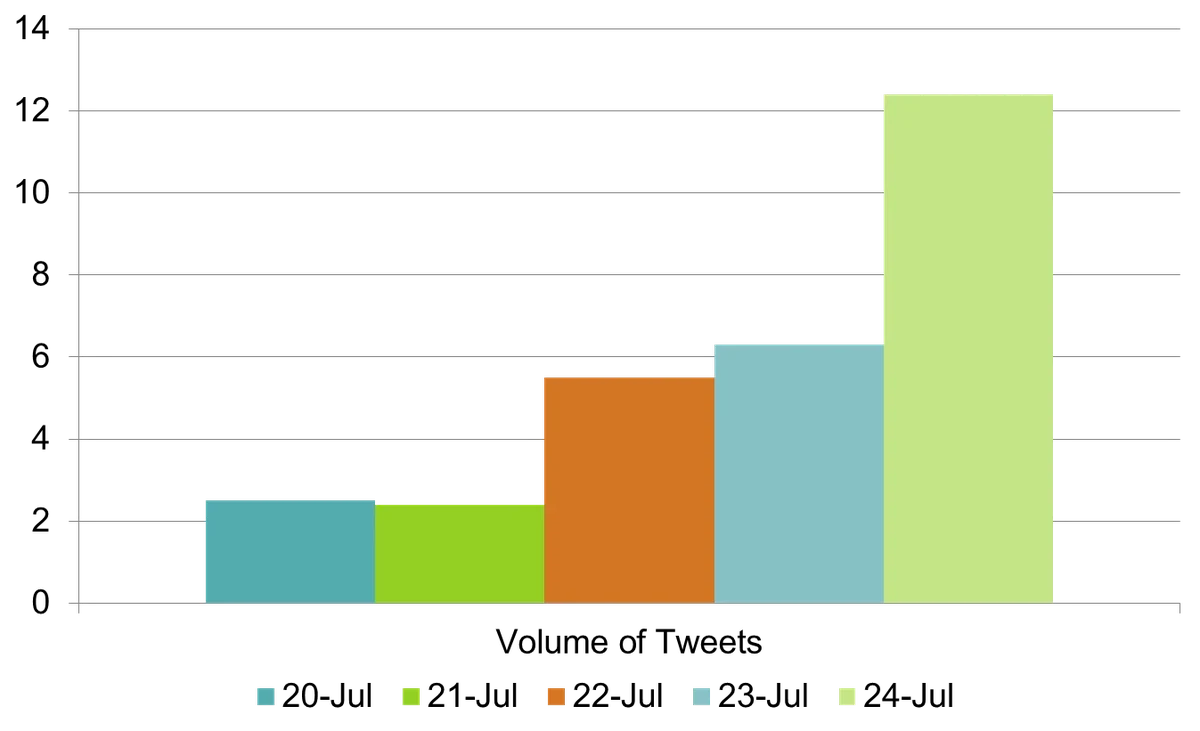 This indicates an influential tweeter was likely involved in the surge in activity on 21 July, which means that a high number of tweeters (high reach) were exposed to a mention of easyJet despite very few tweets about the airline (low volume).
By looking at the verbatim comments we can see that comedian John Bishop tweeted on two occasions about Easyjet to his 1.8 million followers:
Currently sat on an Easyjet flight-it's been delayed 3 hours now we are waiting for catering - they had 3 hours extra to make some butties!! (posted on 21st July 2013 at 8:58pm)
I have now been travelling 24 hours and about to board an Easyjet flight to Majorca - #gluttonforpunishment! (posted on 21st July 2013 at 8:18pm)
This explains why the easyJet brand reached a higher number of users on 21 July than 24 July, despite having a much lower volume.
This analysis demonstrates the importance of looking at reach in the context of the volume of tweets. That is to say, just because it appears that a significant number of people have been exposed to easyJet, doesn't necessarily mean that a lot of people were talking about the airline on Twitter.
This insight allows brands to understand when an influential tweeter is behind a social media furore, or if there are genuinely many users discussing the brand.