Yesterday, Netflix's intrepid remake of House of Cards, originally a 1990 BBC miniseries, made Emmy awards history when it became the first online program to be nominated for TV's highest honour.
The political thriller, starring Kevin Spacey and Robin Wright, was nominated in the prestigious Best Drama category, alongside critically acclaimed shows Breaking Bad, Homeland, Game of Thrones and Mad Men.
According to SoMA, YouGov's social media analysis tool, more than a third (36%) of UK Twitter users heard about Netflix on the day the nomination was announced – up 20 percentage points from the day before. Top terms mentioned alongside Netflix were "emmy", "house", "cards", "nominations" and "history".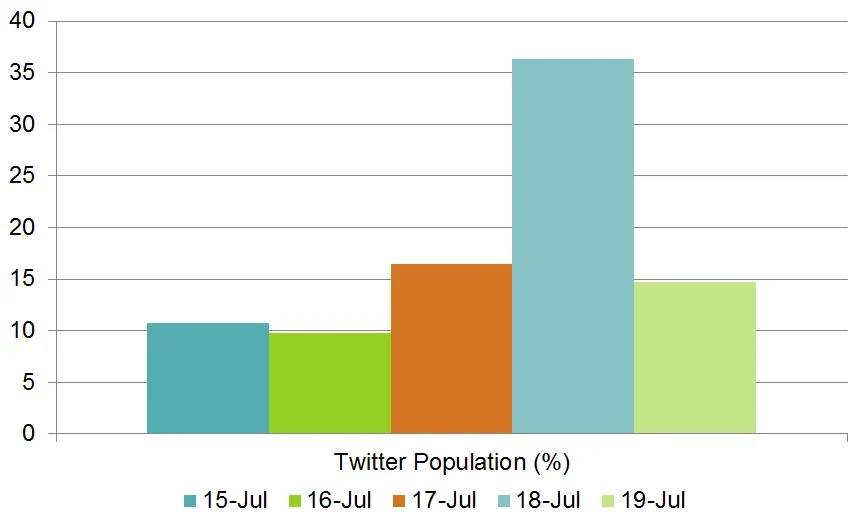 When House of Cards debuted, back in February, industry experts took notice, but some called it a "$100m gamble" for the online content provider because of the high cost of making the slick production. Netflix' decision to release all 13 episodes at once, so that subscribers could "binge", also raised eyebrows for its unconventional approach.
While the jury is still out on whether it was worth $100m, it would appear that at least on social media Netflix is reaping the brand benefits of being linked to a celebrated product.