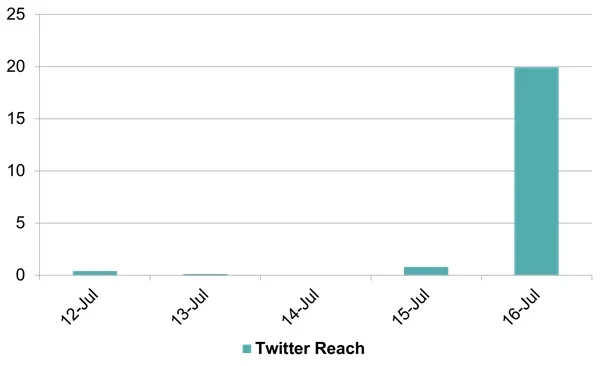 Leaving us in no doubt that the news coverage of npower's report is fuelling activity around the brand, the most popular words associated with the company on Twitter include 'energy', 'bills', 'green', 'blame', 'rising' and 'government'.
SoMA also allows us to see the demographics of npower's Twitter reach. More men than women heard something about npower on Twitter today (61% vs. 39% split), while people from the North (20%) and people from older age brackets (24% of 45-54 year olds and a quarter of over-55s) are the most likely to have heard something about the brand.
Therefore, by using SoMA, we have been able to track how far the news of npower's rising energy bill prediction stretched on Twitter on the same day the story broke, as well as being able to tell exactly who has heard about this through the social media network. Again, this shows Twitter's place as a news source for a significant section of the population.