On 17 June bookmaker Paddy Power won a landmark legal victory against Newham Council, after the council tried to prevent it from opening up a new shop.
The council tried to block the move arguing that it would increase criminal and anti-social behaviour in the area. It also said that most of the shop's income would be generated from gaming machines, known as self-service betting terminals.
Those opposed to these machines have descried them as the "crack cocaine of gambling". However, the Association of British Bookmakers says that these machines are used responsibility by millions every year.
Paddy Power won its case after the judge ruled that granting the license wasn't inconsistent with the objective of preventing crime and disorder.
Using YouGov's social media analysis tool, we can see that news of Paddy Power's legal victory had a noticeable impact on Twitter. On 17 June 11.3% of the UK Twitter population were exposed to a mention of the brand, rising from 5.3% on 16 June and 1.7% on 15 June.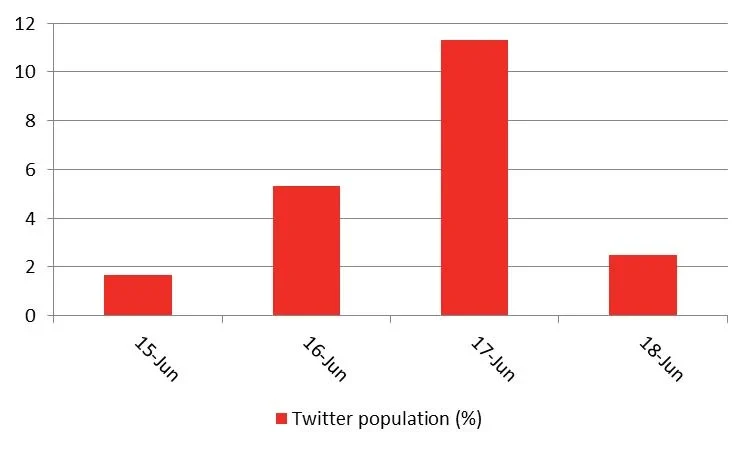 The most popular words mentioned alongside Paddy Power on this day were 'wins', 'appeal', 'newham' and 'betting', which indicates that this increase in activity was attributed to the bookmaker's legal victory.
Furthermore, SoMA also offers insight into exactly what demographic audiences were exposed to the brand on this day. We know that 61% of those exposed to Paddy Power on 17 June were male, while 21% were from the North and 48% were aged between 25-44 years old.
It is interesting to note that while the news had an impact on Twitter, it barely registered at all on Facebook. Not only does SoMA offer insight into Paddy Power's reach and audience on 17 June, but it also indicates that news is far more likely to gain traction on Twitter than on Facebook.