Olympic cycling champion Bradley Wiggins has been forced out of this year's Tour De France. He will be unable to defend his Tour De France crown due to a knee injury that leaves him with insufficient time to train for the race.
Dave Brailsford, Team Sky's principal, said that Wiggins' absence from the race will be a 'big loss'.
Unsurprisingly, news that the 2012 Tour De France winner will be unable to defend his title had a significant impact in the media - particularly on the social networking sites Facebook and Twitter.
Using YouGov's social media analysis tool, SoMA, not only can we measure the amount of people that heard about Bradley Wiggins on this day, but we can also ascertain exactly what demographic groups were exposed on each social network.
If we look at Twitter, we can see that nearly four in 10 (38%) UK Twitter users heard about Bradley Wiggins on 31 May, up from just 0.7% the day before.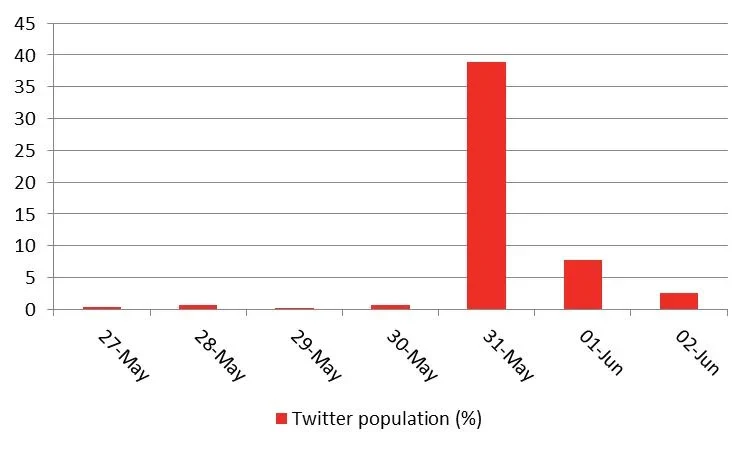 There was also a similar uplift in reach on Facebook, with the amount of people who heard about Bradley Wiggins increasing to 2.5% of Facebook users, from just 0.08% the day before. Although the Facebook numbers seem relatively small, the larger number of Facebook users (around 30 million vs 10 million Twitter users) makes them significant.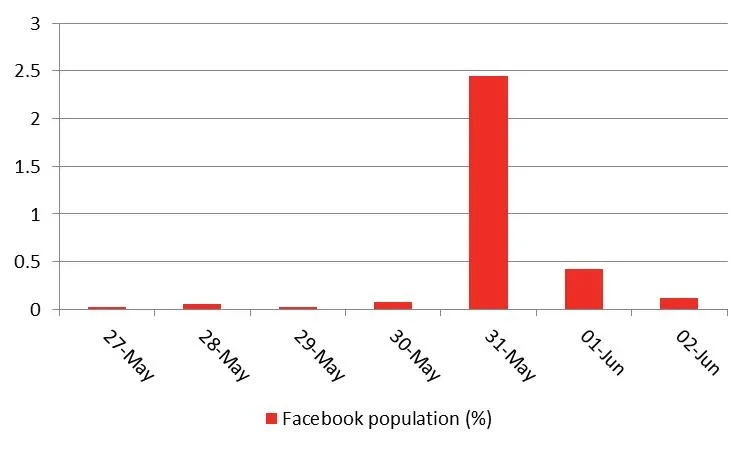 SoMA also offers insight into exactly who was exposed to this news on each social network. For example, a considerably greater proportion of men were exposed to a mention of Bradley Wiggins on Facebook (71%) compared to Twitter (57%). Furthermore 14% of those who heard about this news on Twitter were aged 18-24, compared to just 3% on Facebook.