On 17 April Tesco reported its first fall in full-year group profits for two decades, following heavy losses from a failed attempt to break into the US market.
Tesco has confirmed that it will either sell or close all of its 199 Fresh & Easy stores in the US, at a cost of £1.2bn. The company also suffered a substantial write-down to its property portfolio, which also contributed to the 51% fall in pre-tax profits.
Using YouGov's social media analysis tool, SoMA, it is possible to measure the proportion of the UK Facebook and Twitter population that heard a message about Tesco on 17 April.
In terms of reach, we can see a noticeable increase on both Facebook and Twitter. On 16 April, the day before the announcement, 12.6% of the UK Twitter population heard about Tesco, rising to 34.8% the next day. On Facebook, 6.6% of users heard about Tesco on 16 April, rising to 13.5% of the Facebook population following the negative profits news.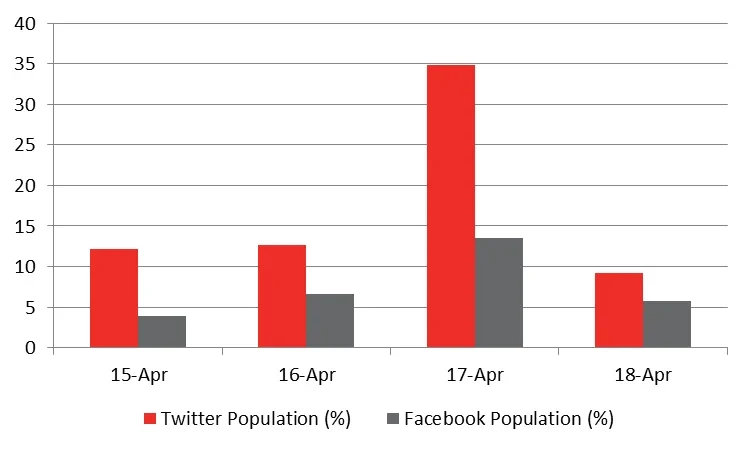 As well as indicating a noticeable increase in reach, SoMA also offers insight into the demographic audiences that heard about Tesco on each of the networks.
For example, on Twitter 58% of those who heard about Tesco were male, while on Facebook 56% of those who heard about Tesco were female. We can also see a noticeable difference in income segmentation on each of the social networks. On Facebook 13% of those who heard about Tesco are on an income of £50K+, while on Twitter 22% of those who heard about Tesco are placed within that income bracket.