Three in five Britons want a general election
Liz Truss resigned earlier today, after 44 days in post. A new Conservative leader will be installed after a truncated leadership election, set to last seven days.
A snap YouGov poll, conducted following the prime minister's resignation speech, finds that 79% think that Liz Truss was right to resign, including 81% of Conservative voters. Just 7% think she was wrong to resign, including 11% of Tories.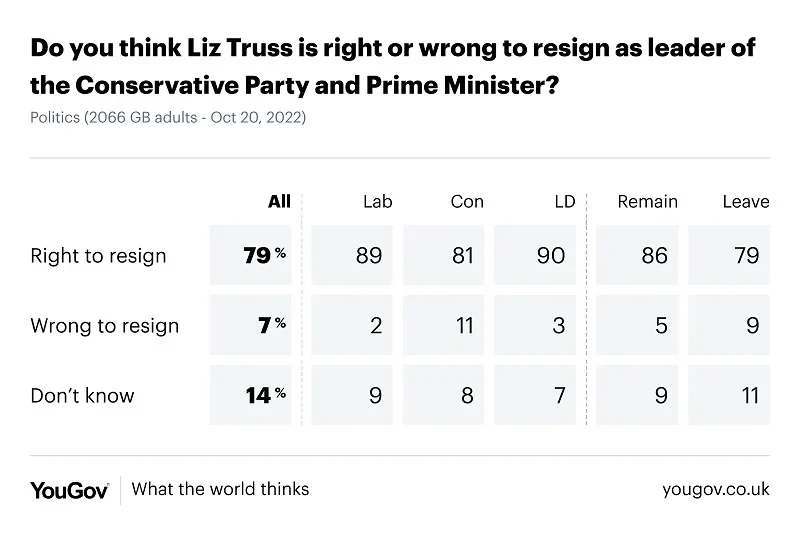 The prime minister's short legacy is viewed resoundingly negatively. Almost two thirds of Britons (64%) say she has been a "terrible" prime minister, with a further 18% describing her performance as "poor".
Most Conservative voters likewise give her the worst possible rating of terrible (57%), and another 24% brand her poor. Just 2% of Britons and Conservative voters consider her to be "good" or "great".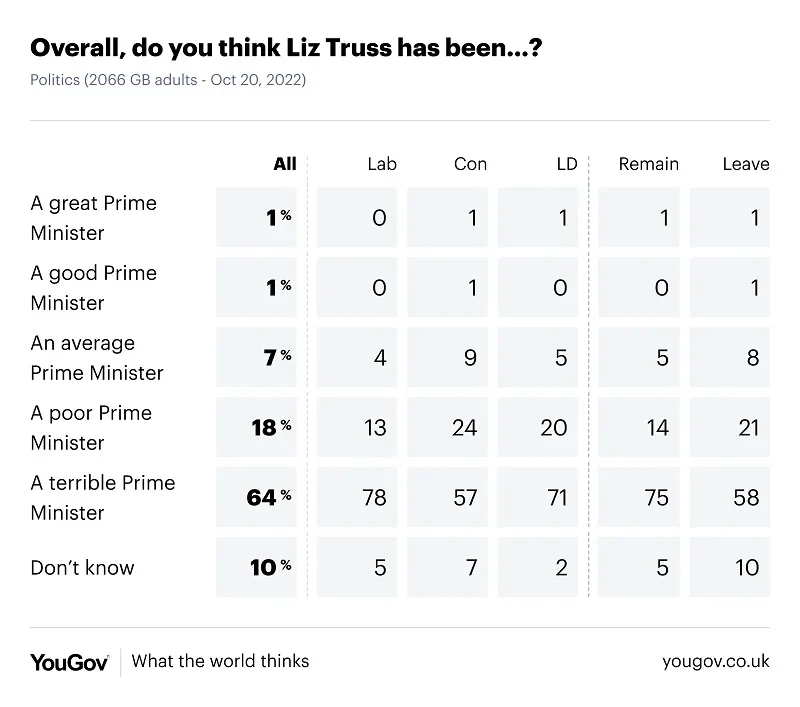 Many opposition politicians, including Keir Starmer and Nicola Sturgeon, are calling for an early general election, with the Labour leader claiming that the new prime minister would not have a mandate.
More than three in five Britons (63%) likewise want the next prime minister to call an early general election. Only 23% want to see them get to work without committing to an electoral contest.
Conservative voters disagree, however. Half (52%) say Truss's successor should not call a general election, although more than a third (38%) say that the new PM should subject themselves and their party to a public vote.