Britons increasingly see a moral imperative for taking in Ukrainians fleeing the war
A YouGov poll on 24-25 February found that 63% of Britons supported introducing a scheme to resettle some Ukrainian refugees fleeing the invasion. That figure has since risen to 76%, as of our latest study conducted on 28 February - 1 March. At the same time, opposition has fallen from 18% to 11%, and the number of people unsure from 19% to 13%.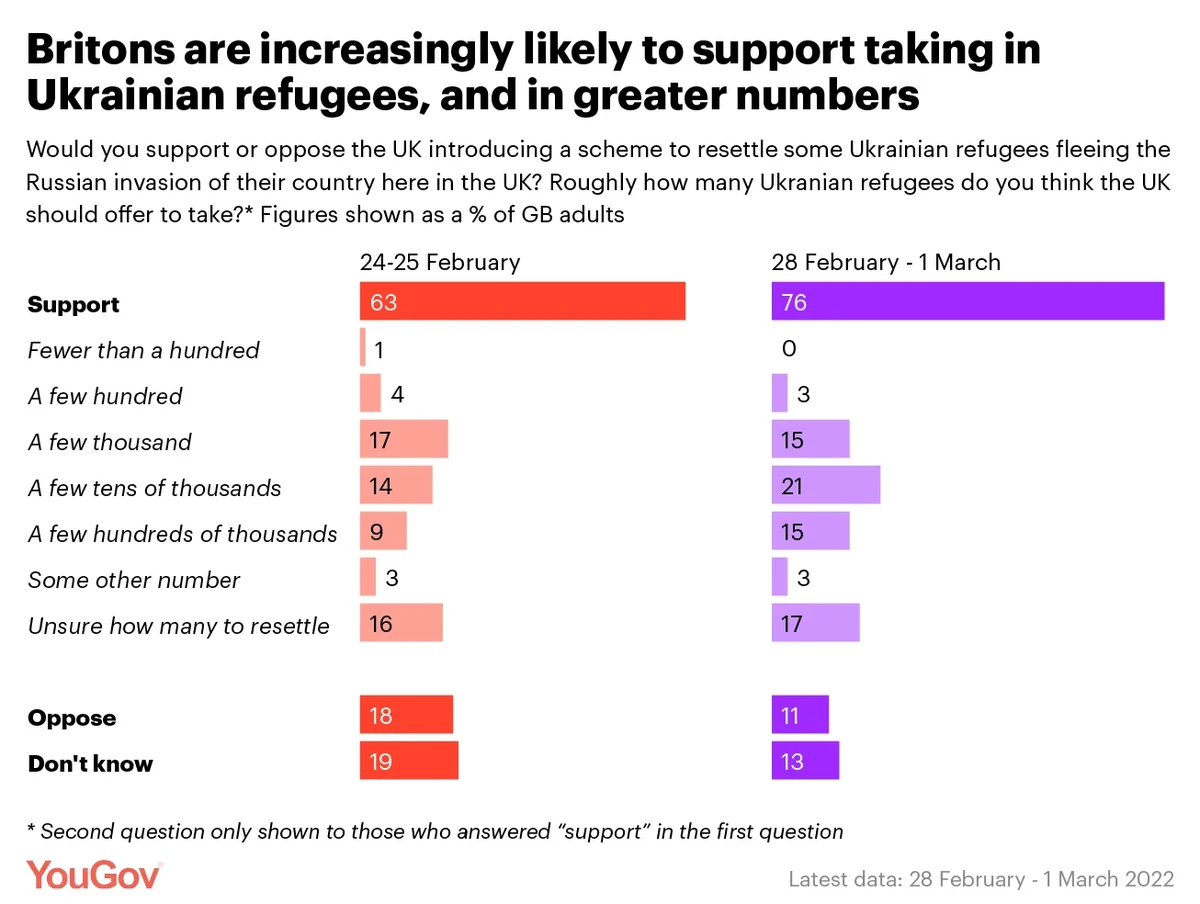 Britons are also more willing to take greater numbers of Ukrainian refugees than they were. Where before the most common level of refugees Britons thought we should take was "a few thousand", which a figure equivalent to 17% of the general population picked*, the most popular answer now is "a few tens of thousands", at 21%.
Britons are also now more likely than they were to say we should take "a few hundreds of thousands", up from 9% to 15%.
Three quarters of Conservative voters (73%) now support resettling Ukrainian refugees in the UK, up from 56% last week, as do 87% of Labour voters (up from 79%).
Both groups are now more inclined to take in more refugees. The most common answer among Conservative voters has shifted from "a few thousand" (previously 22%, now 20%) to "a few tens of thousands" (up from 11% to 22%). Labour voters are still most likely to say "a few tens of thousands", although this is up from 17% to 25%, and the number saying "a few hundreds of thousands" has increased from 14% to 23%.
Supporting those fleeing Ukraine is increasingly being seen as a moral imperative. In our initial poll, Britons said our country has a moral obligation to offer asylum to Ukrainian refugees by 50% to 32%. As of this latest poll, almost two thirds (65%) of Britons say it is our moral duty to help, with the number of those not feeling this way falling to 22%. The number of those unsure has also declined marginally, from 17% to 13%.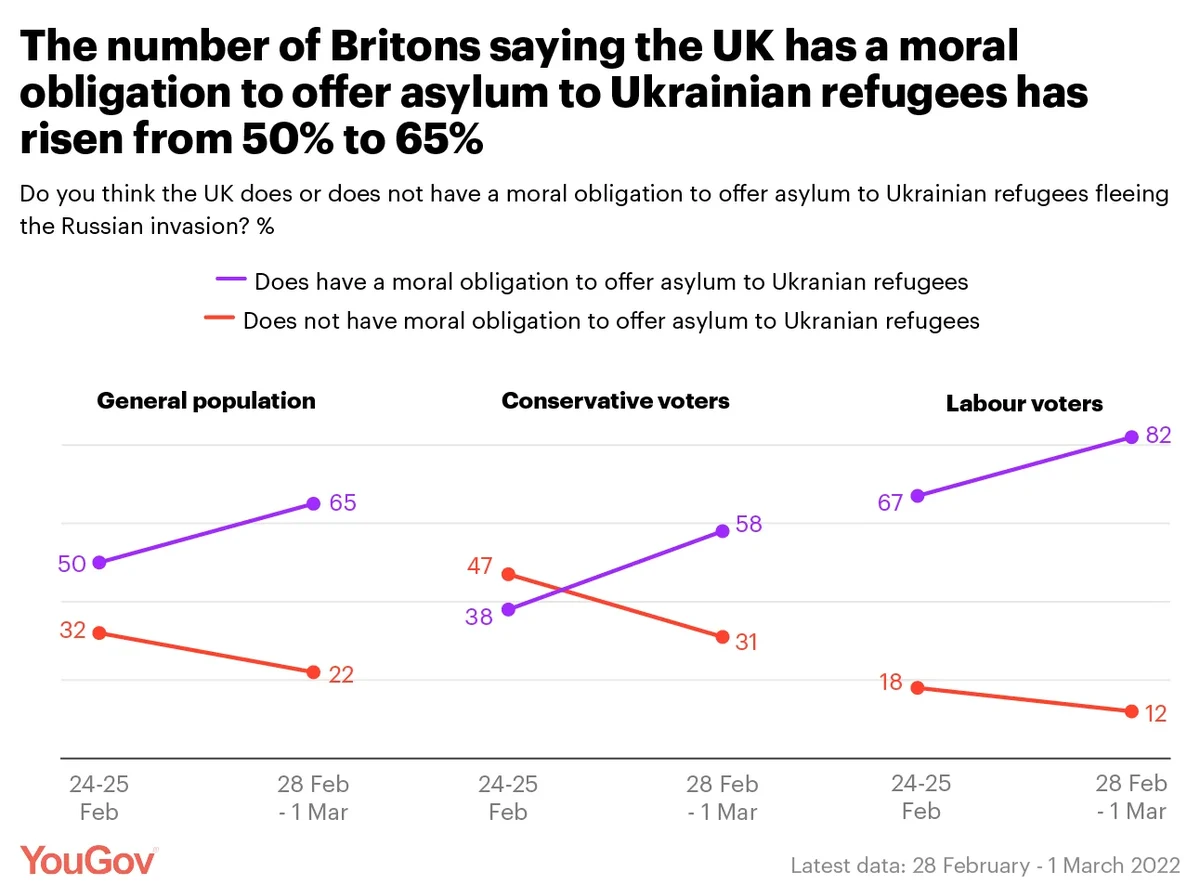 Conservative voters, who previously had said that the UK did not have any moral obligation to Ukrainian refugees by 47% to 38%, are now of the opinion that we do. Most (58%) now say that we do have a moral duty to offer sanctuary, compared to 31% who disagree. Among Labour voters, the number who see Britain as having moral responsibility on this issue has risen from 67% to 82%.
* Only those who said that they would support setting up a resettlement scheme for Ukrainian refugees were asked how many refugees should be resettled. For simplicity of understanding, the results above have been recalculated to show them as a percentage of the entire population