Keir Starmer sees improvements in competence, decisiveness and trustworthiness
With the 'partygate' scandal having rumbled on for much of January and February, new YouGov tracking data shows what damage the extended crisis has had on the prime minister since the last incarnation in late December.
Three quarters of Britons (75%) now say that they consider the prime minister to be untrustworthy, a six-point rise from the prior poll in December. Only one in nine (11%) consider him to be trustworthy, compared to 15% at the tail end of last year.
More than two thirds of Britons (68%) also consider the PM to be incompetent, from 64% in the last poll. Only 19% consider him competent, from 22% in December.
A similar number consider Boris Johnson to be indecisive (69%), while 61% consider him weak, and most find him dislikeable (55%).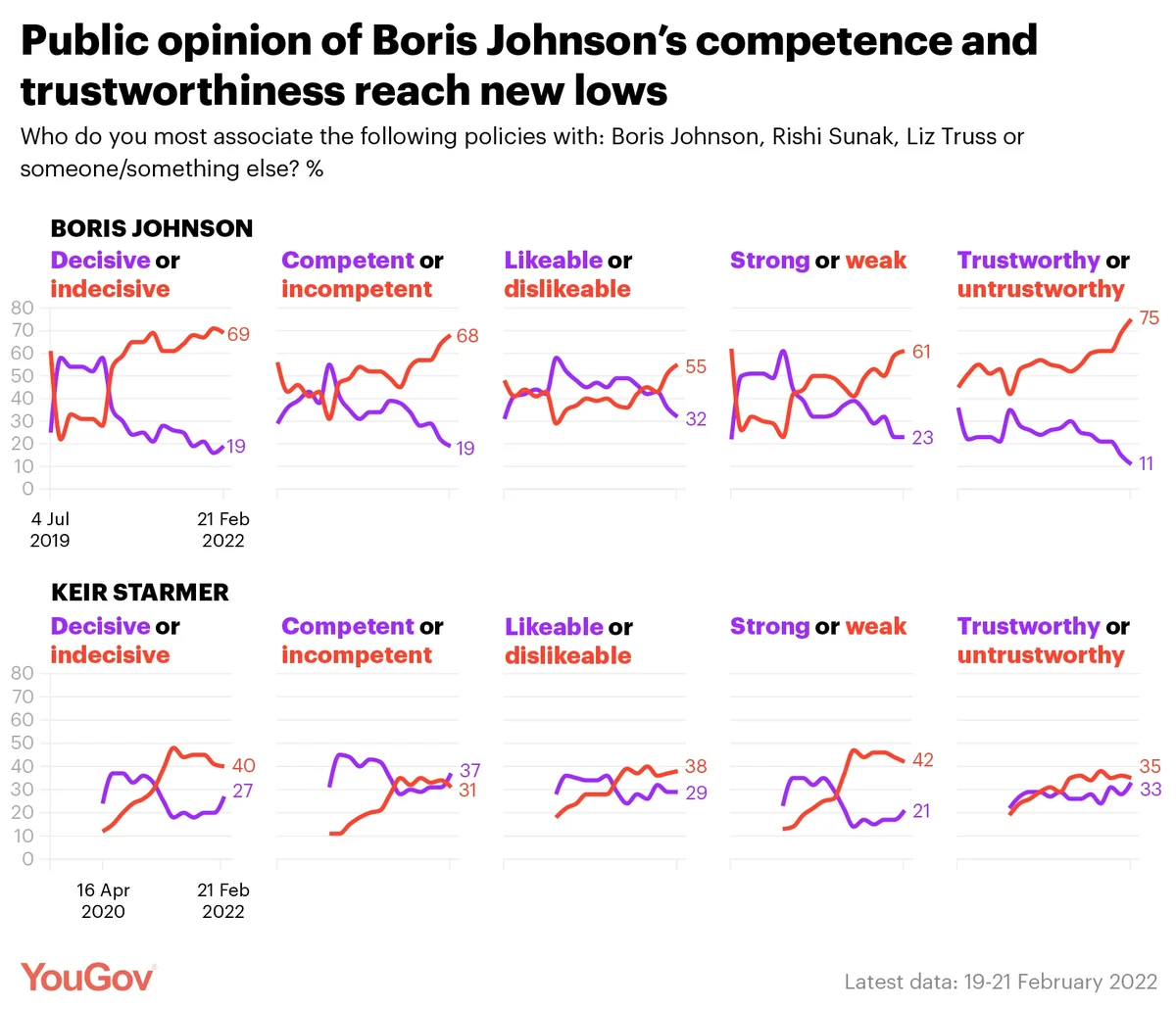 Labour leader Keir Starmer's ratings have seen improvements, with a six-point increase in competence (37%), pushing it into net positive territory for the first time since March (31% currently consider him to be incompetent).
There has also been a seven-point increase in decisive (27%) and a five-point increase in trustworthy (33%), although Starmer still finds himself with net negative attributes in these areas, with 40% considering him indecisive and 35% untrustworthy.
Likewise, Starmer still tends to be seen as weak rather than strong (42% vs 21%) and dislikeable rather than likeable (38% vs 29%).