Recovering from crises: 2012 prediction for British Airways proven correct as BrandIndex shows it on top
In January, I wrote about how British Airways had recovered from the difficulties it faced in 2010 when strikes, snow and the Icelandic ash cloud all caused delays and cancellations. In 2011, crisis was avoided and the company overtook many of its rivals in terms of brand perception to sit in second place behind Virgin Atlantic. I suggested that 2012 could be the year it regained its mantle as Britain's favourite airline.
Looking at the Index score (a composite of six key image measures), we can see that it has indeed now edged above Virgin Atlantic.
BrandIndex Index score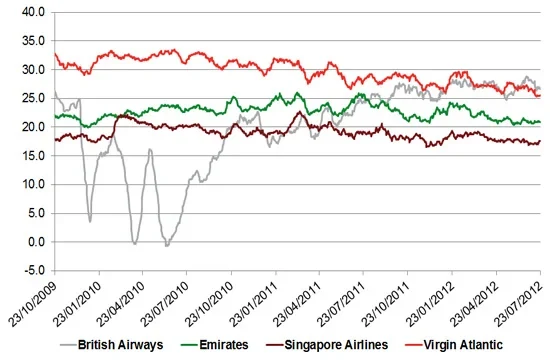 Focusing on one specific attribute – recommendation – BA will be delighted that its recovery here was even quicker. It moved into first place among airlines in Britain as early as September 2011: a position held ever since.
BrandIndex Recommendation score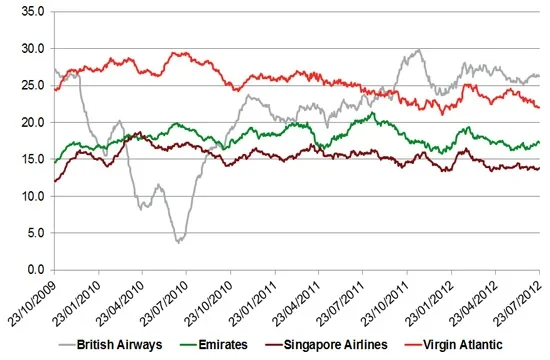 Recent weeks have seen many of our biggest brands, particularly banks but also the likes of O2, suffer crises. The British Airways case shows that while there may be an inevitable decline in brand perception, what really matters in terms of long term impact is the response. It can take time, but BA shows that if you respond well you can recover lost ground.
Understanding who is feeling differently and what you need to do to bring them back is crucial to knowing how to respond well.
This article also appears in City AM