Two thirds of the public now have an unfavourable opinion of the PM
The Downing Street Christmas party scandal appears to have hit the Prime Minister's popularity hard. A new YouGov survey shows that two-thirds (66%) of the British public now have an unfavourable opinion of Boris Johnson, with just a quarter (24%) having a positive opinion of him – giving him a net favourability rating of -42.
This represents a drop of 11 points since 17-18 November, and is now at its lowest point since he became Prime Minister in July 2019.
Johnson's net favourability reached a high in April 2020 of +29, near the beginning of the coronavirus pandemic, and has been falling since then.
He is also becoming more unpopular with Conservative voters – 41% now have an unfavourable opinion of him, compared with 36% at the end of November.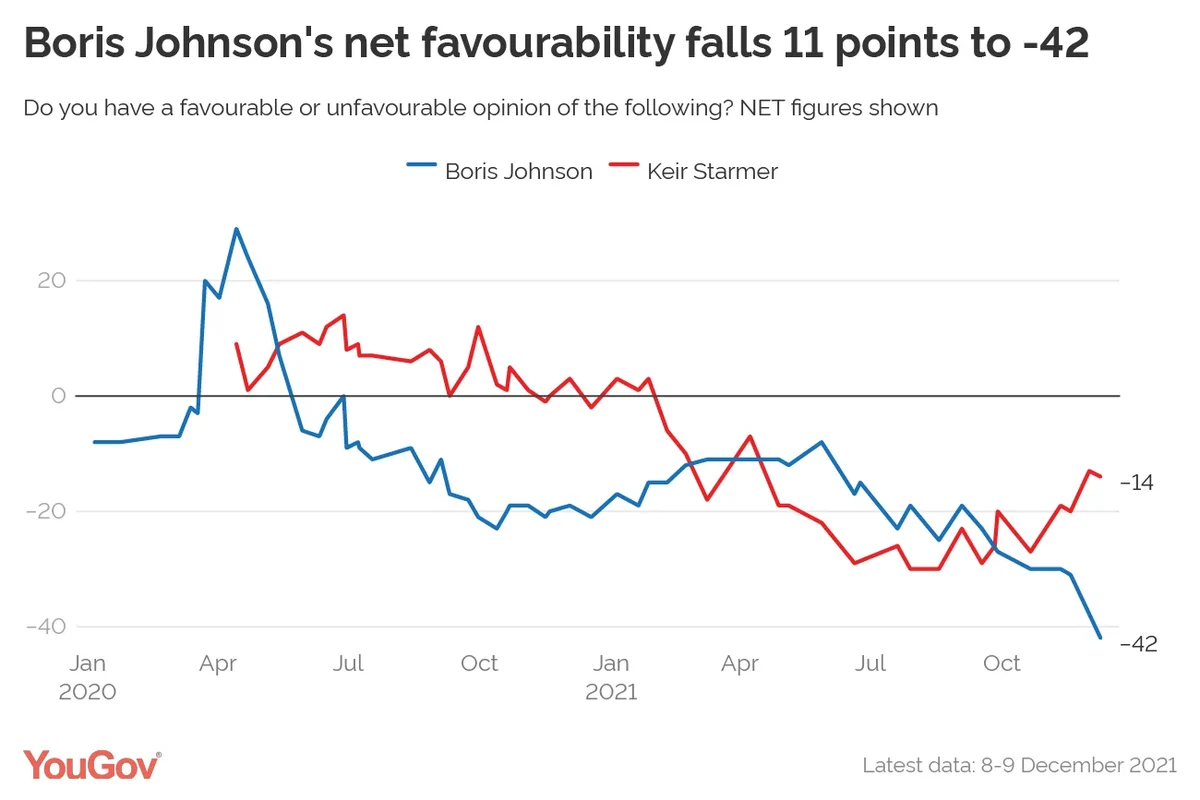 Labour leader Keir Starmer has been unable to make significant gains in the wake of Boris Johnson's drop in popularity. In our survey at the start of the month, his net favourability was at -13, compared to -14 now.
Among other prominent Conservative politicians, Rishi Sunak's net favourability remains constant at -3, and Priti Patel is still as unpopular as ever, with -47.