Two months on from Boris' reinstatement as London Mayor, we look at YouGov panellists' experiences of finding – and keeping – somewhere to live in the capital. Do their experiences resonate with yours?
Ahead of April's London elections, YouGov's polling of 1,138 London adults discovered that 1 in 4 of them felt creating affordable housing in the capital should feature highly on the Mayor's priority list.
The finding prompted a response from Shelter, the housing charity. In their article, published on the YouGov-Cambridge website, Shelter's Rachael Orr argued that:
"Politicians should realise now, if they didn't know before, that [housing] is a volatile issue and millions of Londoners are desperate for the solution …
"Overlook housing at your peril, it is vitally important for a great, and growing, cross-section of Londoners"
Q: Is housing London's big issue?
To get your insights into the housing question, we invited YouGov panellists living in London to submit their first-hand accounts to Labs of what it's like to find – and keep hold of – somewhere to live in the capital.
Positive, middling, and gloomy accounts – you shared them all.
From those renting a room, house or flat in the private sector
To those in possession of their own property in London

From individuals who rely on housing benefit to pay the rent
To those living with parents or in a housing association property
And those currently hunting for somewhere affordable to make their home.

Is housing London's big issue? Can you afford to buy, or even rent? What's your experience of living in London?
Add to the discussion below


We asked YouGov panellists taking part to tell us how much they agreed or disagreed with Shelter's view that the capital's housing situation is critical.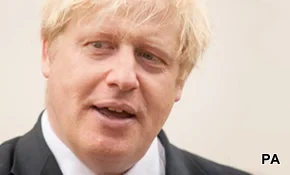 By and large, participants said they backed the housing charity's perspective that the Mayor of London should "overlook housing at [his] peril".
But why?
The primary argument was that the poorest households need housing options that suit them: "If individuals and families have to pay a large proportion of their income on housing costs, utilities, fares to work – there is no money to spend on leisure and entertainment and the things that make living in London so exiting and worthwhile – without somewhere secure and affordable to live, life is miserable"
The availability of housing needs to rise up to the demands of a growing population: "Housing shouldn't be an issue in 21st century London"
And that human beings, on principle, have a right to a stable 'home', regardless of income: "Housing situation is one of the souls of a city. People need an affordable and safe place to live before they can contribute to the city's infrastructure"
There were those, however, who argued that the cost of living in the capital is of course at a premium – and why struggle to live in London if you can't afford it?
"We afford what our income supports. We would all like to live in a better area in a bigger house/flat but only some can. Get used to it"
Click on the headings below to read the experiences of YouGov panellists living in the capital: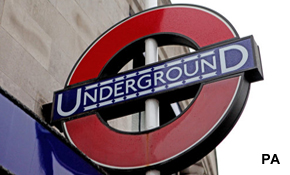 Of the panellists who submitted their first-hand accounts, nearly half said they own a property in London. And their writings flagged up a mixture of feeling (as you can read below).

Where they talked about how they felt about London on the whole, most were positive about the ease of access they had to the 'buzz' of the city. There were several comments about how lucky they felt to 'own', given the ricocheting rise in house prices over the years. Concerns that the prospect of buying up property in London is becoming a too-distant dream for younger generations were often expressed.

Which left these comments with a question hanging over them: how will this be addressed in future, if at all?

One participant in particular appeared to have a short supply of sympathy for these worries, however: "I know it's not cheap to own a property in London", they wrote, "but I do believe if I want to live in London I should be able to pay for it myself."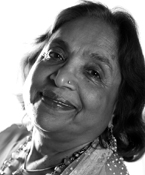 Vijaya, Therapist, Finchley "I am very happy to be living in my house, which is in an exclusive area of London. However, the cost of maintaining my residence is very heavy since I became a widow 17 years ago.

My positive experience is that I live within a short distance of Central London, so can enjoy the lively atmosphere, and at the same as soon as I enter my home, I enter a peaceful heaven! I know that all good things come at a big price"

Kerry, Equalities Organiser, Hackney "I own because I am part of a part-let, part-buy scheme. Otherwise there's no way I could afford to buy"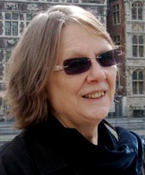 Anne, Author, SW6 "I feel that my husband and I are among the very luckiest to own our own house outright. We bought it 45 years ago, and we brought up our family here.

Our granddaughter thinks of it as a second home, and begs us not ever to sell it. I think our grandson would be upset if we did, and our children would be devastated. We have all family parties here and the house is the memory of Christmas, Easter and birthdays to more than 11 people. I love my home.

This house is worth a lot of money now, but it cost £7000 [originally], and we would have to sell it in order to live … I am not a natural Tory, but will vote for them in every election, because they at least propose to tax only on £2,000,000 house sales. I know others in the same position. Lifelong prudence seems to count for nothing"

Kate H, Retired, Wanstead "I own a very nice house in an expensive part of East London – Wanstead. I have been able to do this because I am now 61 years old, and have benefitted all my adult life through the increase in house prices. I bought my first property, in Harlow, at the age of just 22. I do think it costs more to maintain property in the London area, and that generally it is more expensive to live in London, but I have no plans to move as I enjoy where I live.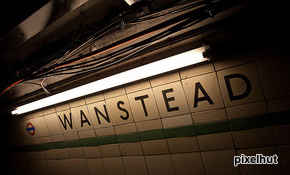 For my son it is very different. He is now 30, and he wants to buy somewhere to live. He and his girlfriend are both still living at home. They are well-educated, both with degrees, have good jobs and are reasonably paid, but they cannot afford to buy anything in this area. They are about to start looking seriously, and I know it is going to be a real struggle to find what they want. They are also going to need a great deal of financial help towards a deposit.

I think the housing situation in London is dire. Any new build round here is always tagged by the word 'luxury'. There is no affordable housing at all. If my son and his partner were paying market rents they would not be able to save anything towards a deposit."I don't think enough is done to compensate for the huge increase in the price of property in London. Both their jobs tie them to London, but they don't earn enough to compensate for the huge property prices.

I think the situation is getting critical, as there must be many who are even worse off than them."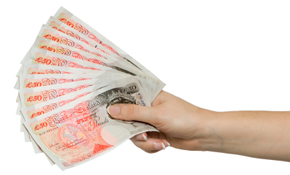 Anon, HR worker, Ealing "I've owned my property with a mortgage for 17 years now. It's my responsibility to pay for it, not the Mayor's, nor other taxpayers. I've never expected anyone else to support me, and I don't hold with those who expect others to pay for their housing either. My experience of owning property has in the past been about doing without luxuries at times of financial stress, and nowadays I'm much better off, and will probably be finishing off my mortgage by the end of this year. I know it's not cheap to own a property in London, but I do believe if I want to live in London I should be able to pay for it myself"

Anthony, Actor, Brixton "I have lived in London for twenty five years, and through several housing booms and busts, but among the people I know, buying property has always been on the agenda. It seems that renting is just not worth it in the long run, and though renting does have some short-term advantages, I think it is better to buy a property as soon as you can.Property in London is a strong investment. As long as you can keep it for the long term it will go up in price. London will always have those seeking housing and this makes the property market here strong"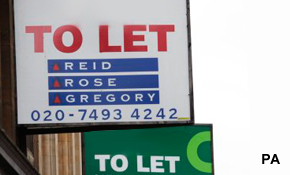 Andrew K, Health and Safety Advisor, Erith "I enjoy the freedom of renting a property; the effect of not being tied into a contract that goes beyond my tenancy (with a mortgage I can lose my assets; with a rent I simply lose my deposit and move on). This is the only positive.

Concerns: rental prices are just too plain high. We all want to own a home, as this allows us to make changes and build up a nest-egg for the future, but when rental prices are 50% of your income, with the rest being taken on bills, there is no chance of saving for a deposit.

I am a middle manager in an NHS Trust, living in a two-bed flat with my partner and son, and with the massive price of travel and ensuring that we get enough food, I usually have to work at home for the last week to make ends meet.

From an economic viewpoint, if there was more disposable income we could spend more, restarting the economy, so it makes economic sense to force landlords to drop rental prices.

At this rate, we will never own a property, despite being professionally and degree qualified, making me despair for those without the employability that I possess"

Maria, Accounts Assistant, Tooting"I have an agreement I am happy with. I can contact my landlord if there are any issues and I know it will be solved. Concerns – not sure about safety of my deposit; worrying about rent increase"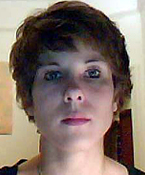 Emily, Teacher, South-east London "You aren't usually tied down to a long contract, so are free to move if your circumstances change. You also aren't financially responsible for repairs or breakages, which can be really expensive. Negatives – it is hugely expensive to live in stereotypically 'nice' places with good transport links.

However, although this is clearly a negative, I think this encourages diversity in areas, as places that are cheaper encourage a better mix of people, as students and other people who are 'middle-class' but not hugely wealthy, live there along with less wealthy people.

If the prices continue to rise, you may well have complete segregation, with a very wealthy inner ring, where renting prices as really high, and a kind of outer 'poverty' ring. Also, prices rise every year, sometimes even if you stay in the same place, as landlords know that people will be willing to pay the higher rates as demand is so high.

Where I live is fairly cheap (south-east London) but lots of my friends who live in north London are paying completely ridiculous rates for flats that aren't even that nice..."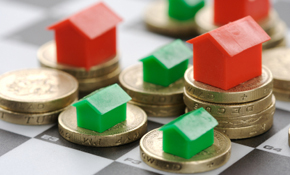 Flatsy, Administrator, South-east "I have affordable housing at the moment, however the rents are increasing, and I'm not sure (if I became unemployed) if benefits would enable me to continue living in my current home"

Anne S, Charity Administrator, Hackney "I am very lucky to have a housing association tenancy with a one bed flat. However my rent rises around every two years, and with regular media reports stating that government wants social housing tenants to pay 'market rents', I do feel worried about the possibility of having to leave London in the future.

I work for a charity with a salary of 16k, I'm not entitled to housing benefit, and obviously on such a low income cannot save at all, let alone qualify for a mortgage. It's a mistake to think (and the media reinforces this idea) that if you live in social housing that you are not contributing to society – London functions as a world city because there is a large class of people on low incomes, enabling others to earn more.

I think that the 'right-to-buy' scheme (to which I am not entitled as my Housing Association is a registered charity) takes much-needed social housing out of circulation, and it worries me that the government is reviving this. A much better solution would be a tenants' incentive scheme, giving a financial incentive to move on for people who are ready to buy their own place, so freeing-up social housing properties.

As to positives, I count the day when I got my H.A. flat one of the few real lucky breaks that I've had in life"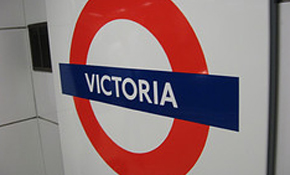 Paul D, Civil Servant, South-west London "I live in South London, which isn't really the same as South Kensington. The cost of renting a room in a 4-bed house (£560 per calendar month) is the same as what my best friend back home pays in his mortgage for a four bedroom house.

What I pay per month isn't above average for a private sector rental of a double room.

I have known people in my office who have quit their job because they couldn't find a one bed flat within walking distance of the office in Victoria for £1000 pcm. The guy just thought one day after a trip back home that enough is enough, and went off back to Yorkshire, giving up what could have been a promising career."In addition, there's the landlady who visits once a week to 'clean' and pick up her mail.

On one occasion, she removed clothes from the radiator which one of my house mates had left there to dry, because she thought it made the house look untidy. This ignores the fact that people who live in an average double room do not have enough space in such rooms to air dry a week's worth of laundry. Any complaints are met with the response that you can move out as she knows perfectly well that someone else will move in within two weeks at a higher rent.

On the positive side, I am looking for a place to buy. I know that if I do find somewhere I can afford in the local area, then there is a very low likelihood that the value of the property will fall.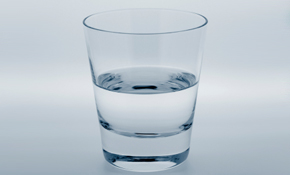 Unfortunately I am finding it difficult to find somewhere that ticks all my boxes. As a result, I'm quite happy to continue renting, as the heating, electric bills and most importantly the wireless internet, is being paid for.

By renting, I have managed to increase the number of my Facebook friends as a result of meeting and living with people from as far afield as Bulgaria, China, and Walton-on-Thames.

In summary, renting or buying in London is an expensive task for the average person who moves here. Although salaries may be higher than in the rest of the UK, the cost of accommodation drives your disposable income to a level comparable to that which you would have if you were living in the provinces and earning less.

As I'm a glass half-full type of person, I like to think that London living is one many occasions in life you just have to look on the bright side, and enjoy the ups and the downs."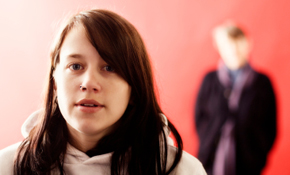 Keely, Student, Dagenham "I haven't had to find anything myself, but friends looking for temporary accommodation for summer internships are struggling – friends who live in Dagenham have found it remarkably easy to get their own place despite there not being a real need for it in my opinion"

Omar, Actuary, Northolt "Generally houses are all in good condition; not much degeneration within London compared to other cities. As a first time buyer house prices are very scary"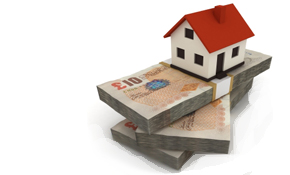 Sarah J, unemployed, Peckham "Impossible to find anywhere decent, even in Peckham, below the cap rate. The system is also over-complicated, and the department unhelpful.

There is nothing positive about the experience.

Concerns are that people are already being shipped out to other areas, away from their normal home and family base"

Lula, North London "I am renting a housing association flat in an area that I don't want to live in, but cannot afford to rent privately as the housing benefit will not cover costs"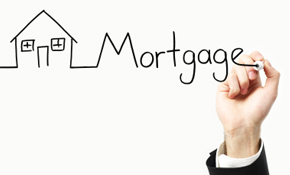 Kathryn, Teacher, South-east London "I am looking for an affordable first-time buyer's mortgage deal inside London, but the prices are too high, and the rates are unaffordable. The same brokers and lenders offer much more reasonable rates outside of London, but this is not possible for me."The positives of attaining affordable housing in London are that councils help people who are struggling and housing benefits exist."The concerns are that I earn too much to qualify for ANY support regarding housing, but my outgoings are huge, and I've had to cut back on everything just to maintain a reasonable level of living"

Matt, Manager, EC1 "I come from the North of England from a household earning below national average wage. I have worked hard to go to a top university (Oxford) and to secure a well-paid job in management consultancy. I now consider myself to be a privileged, high-earning member of society.

I am now hoping to buy a house, such that the money I am currently paying in rent can be invested into my property via a mortgage.

I have found property-hunting in London to be an exciting challenge. There are a wide range of locations to choose from, and there are constantly developments to boost the attractiveness of non-traditional areas.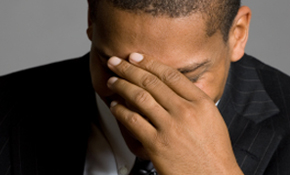 However, this is about the only positive. The soon-to-expire 'first time buyers allowance' on stamp duty is not relevant for London. £250,000 in my home town of Leeds could buy a 4-bedroom house. Here, you could not get a 1-bedroom flat."In order to maintain anything like the standard of living I currently enjoy, I would need to have £100,000 of savings. This would enable me to buy a small 2-bedroom flat or house in Zones 2-3 for around £425,000.

A high-earning graduate would need to save for £500 a month for 15 years to achieve this level of savings. It looks like the only way onto the property ladder is to borrow money from the generation that pulled it out of our reach: our parents. Sadly, that is a luxury not afforded to me"

Anon The whole thing is exciting and all about hope and looking forward to the future. However the official process is so demoralising and feels stacked against you. Every official takes their time, say they have everything, and then the next day says, 'Oh but you haven't supplied this' – you didn't ask for it!"

Do these accounts ring true for you, or have you had a different experience of living in London?
Add to the discussion below