Controversial Bahrain Grand Prix fails to impact public peception of major sponsors
Last week's Bahrain's Grand Prix has been the source of much controversy recently, but has the negative coverage impacted the event's associated sponsors? Prior to last Sunday's race, our poll found that just 29% of Britons thought the Grand Prix should go ahead, compared to 42% would have cancelled it (another 29% were unsure). Red Bull driver Sebastian Vettel may have gone on to win the race, but how did Vodafone, as the sport's most high profile sponsor, fare on YouGov's BrandIndex, which we can use to examine the 'buzz' and 'brand health' of the various sponsors?
Firstly, looking at buzz (whether people have heard anything positive or negative about the brand), we see a small but definite fall from a score of +4 in the middle of last week to -2 this Monday. To be clear ‒ the majority of British people have not heard either positive or negative news of Vodafone, but there has been a slight increase in the numbers hearing negative news.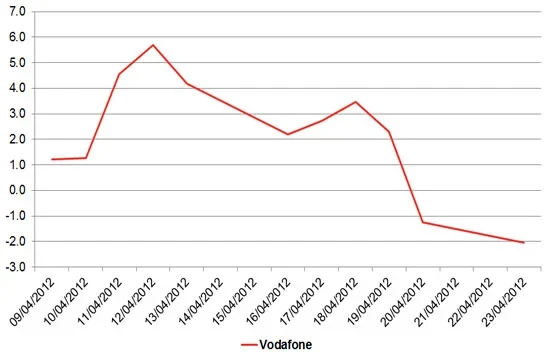 Shifting our attention to the index score (a composite of six key image perception measures), we can see that this has yet to be impacted at all, and at +8 remains within the +6 to +9 range that it generally shifts between.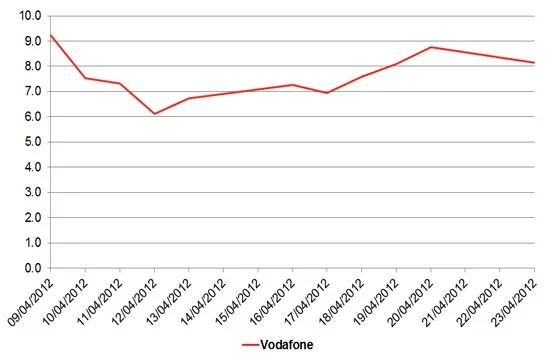 The controversy has not completely died down yet, but the early indications are good for Vodafone. The decision to race was not a popular one in Britain, but with a minor impact on buzz and no real impact on overall image, the early signs are that the unpopular decision has had no discernible impact on the brands that sponsor Formula One.
This article also appears in CityAM