Vast majority support the new measures, but say they should have come sooner
With Prime Minister Boris Johnson announcing that England would enter another nationwide lockdown on Monday, national lockdowns are now in places across all nations of the United Kingdom once again. The newly-bolstered rules are similar to those of the first lockdown in March 2020 including a stay at home order, limiting exercise outdoors to once a day, and travel restrictions.
Most Britons support the national lockdowns
Overall, the vast majority (85%) of Britons support the national lockdown measures introduced across the UK this week, including 62% who "strongly" support them. This compares to 93% of Britons who supported the first national lockdown in March 2020.
Only 11% of Britons are opposed to the new measures, including 5% who are "somewhat" opposed and 6% who are "strongly" opposed to the new measures.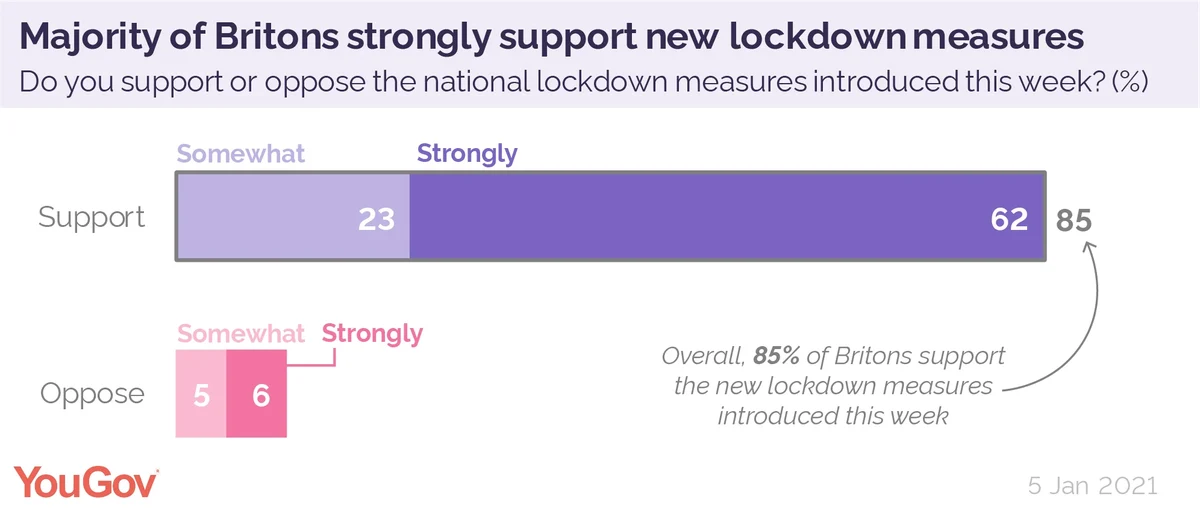 The latest round of COVID-19 restrictions are universally supported across political party lines, with 92% of Lib Dems, 89% of Labour voters and 87% of Conservatives all supporting the implementation of national lockdown.
A majority of all age groups also in favour of the measures, with overall support highest among the over 65's (92%).
Three quarters of Britons say the new restrictions too late
Chancellor Rishi Sunak has said that Boris Johnson acted "decisively" in announcing a new lockdown in England in the face of new data they had received. Britons, however, see it differently.
Three quarters (77%) of Britons say that the new lockdown should have been introduced sooner, compared to one in nine (11%) who say the lockdown has begun at the right time. A mere 3% say it's come too soon.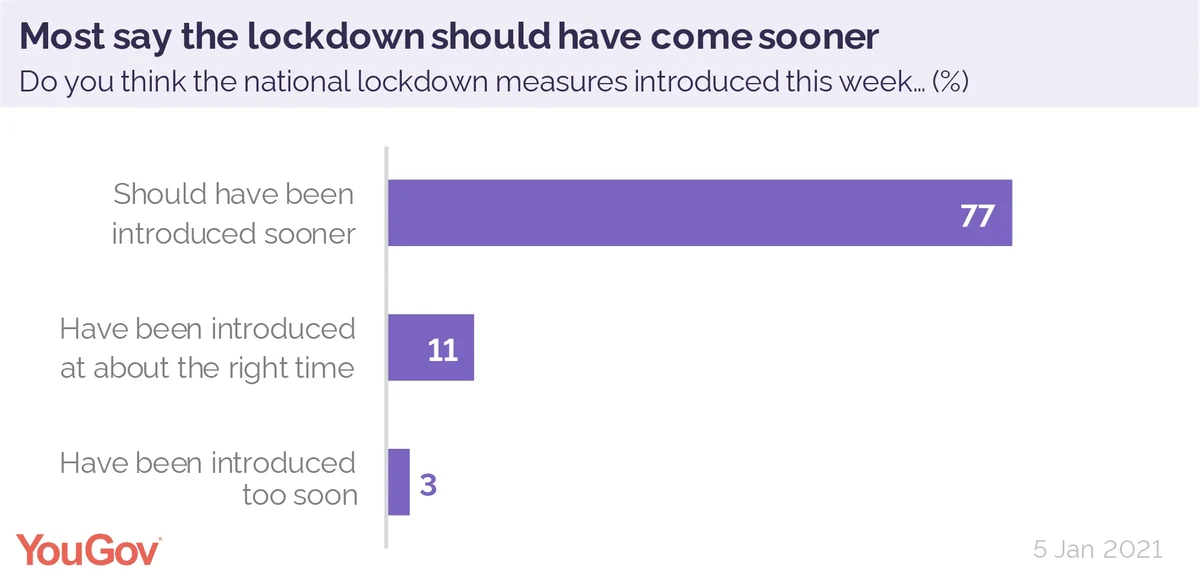 There is further consensus among political parties that the lockdown has started too late, including 90% of Lib Dems, 89% of Labour voters, and 68% of Conservatives who say it should have been introduced sooner.
Among the age groups, 18-24 year olds are the most likely to say the new measures should have been introduced sooner (81%) compared to 76% of the over 65's.
Britons say the lockdown will be effective at driving down case numbers
Cases of COVID-19 have soared since the festive break and the discovery the new strain of the virus, however most Britons think that the lockdown will be effective in keeping new cases numbers down. In total, 69% of Britons say the lockdown will be effective at reducing COVID-19 cases. However only 15% say it will be "very" effective at doing so, with 54% saying it will be "somewhat" effective.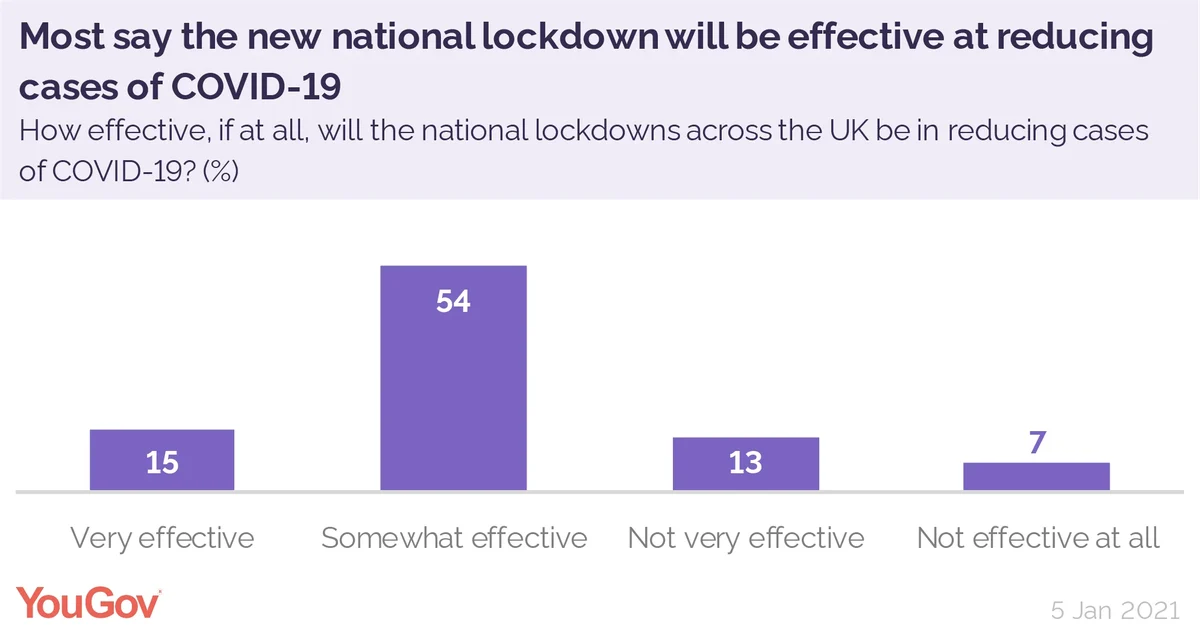 One in five (20%) doubt the effectiveness of another lockdown, including 7% who say it will "not be effective at all" in reducing COVID-19 case numbers.