Latest YouGov Westminster voting intention figures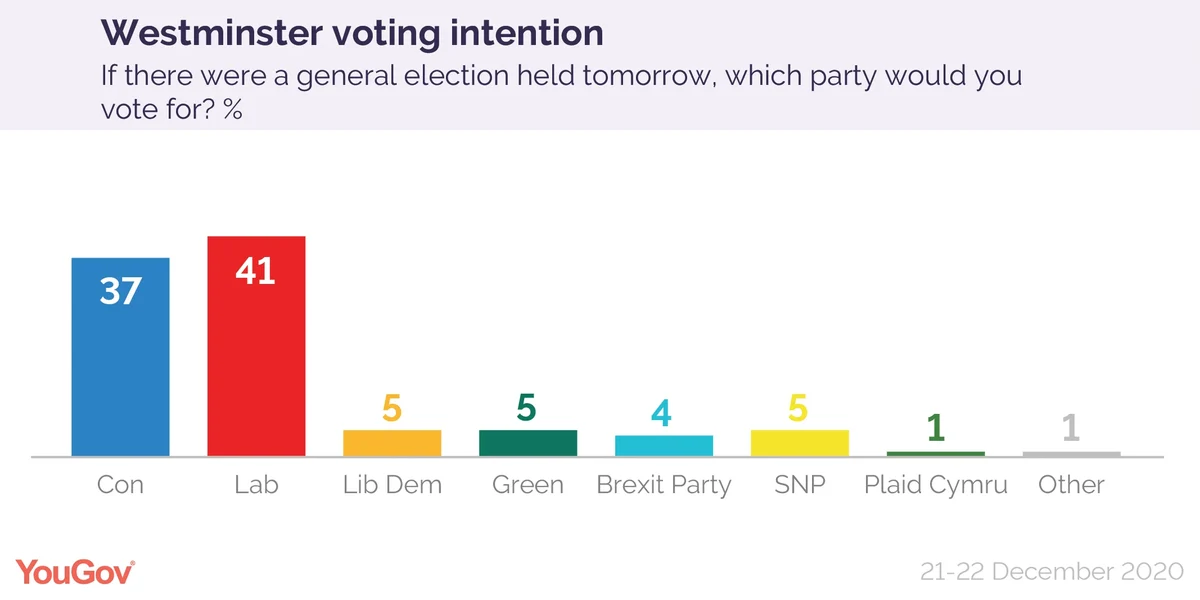 The latest YouGov/Times voting intention figures show a four point Labour lead, following the government's mishandling of the coronavirus Christmas restrictions and the creation of a new Tier 4. Labour are on 41% of the vote (+4 from our last survey on 15-16 Dec) with the Conservatives on 37% (-2).
Elsewhere, the Liberal Democrats are on 5% (-1), the Greens are also on 5% (-1) and the Brexit Party are on 4% (no change).