The latest YouGov research among residents of Greater Manchester finds that a majority (54%) support the area's move into Tier 3 coronavirus restrictions, with 36% opposing it.
However, few reckon the measures will work. Just a quarter (26%) believe the restrictions will be effective at reducing the spread of COVID-19, with six in ten (62%) thinking they won't. The data reveals that the population is split on whether the measures are too strict (27%), about right (27%) or not strict enough (33%).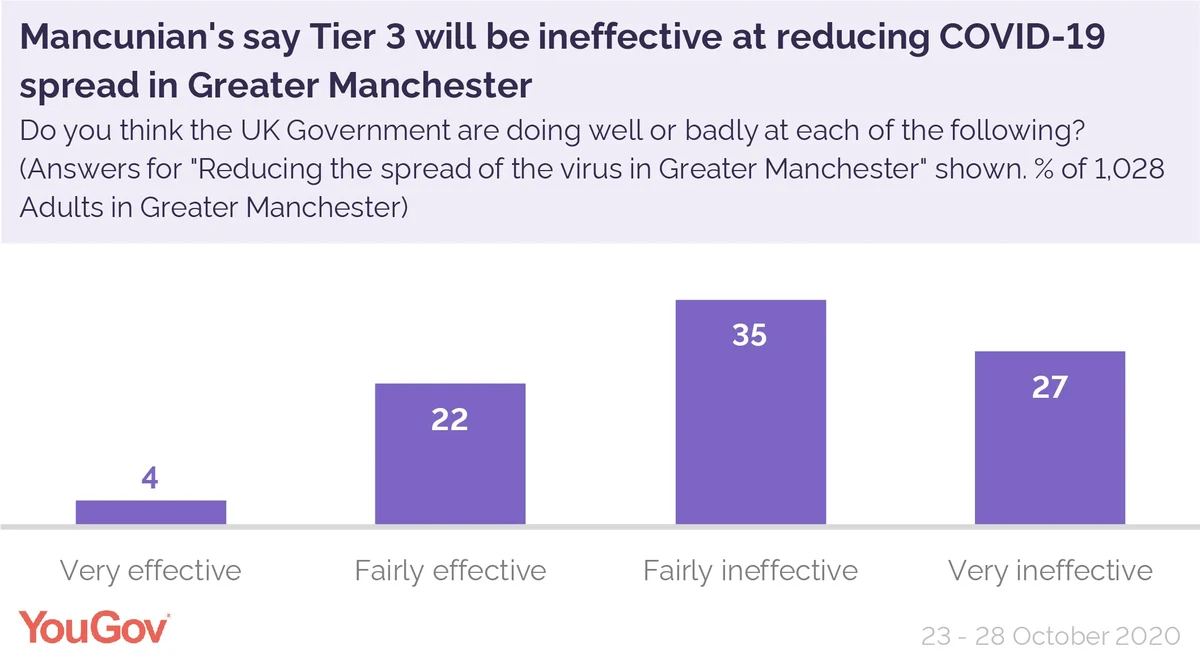 While a clear majority of respondents believe they themselves will adhere to the Tier 3 restrictions, they are less sure about others. Four in five (81%) intend to follow the measures closely, with just 14% saying they won't. However, only 27% think that other people in Greater Manchester will follow the restrictions closely, with the majority (62%) thinking that people will not comply with them very closely, or at all.
The UK Government's response to Greater Manchester
The survey also finds that most of the population of Greater Manchester believe the UK Government has done poorly when it comes to reducing the spread of Coronavirus in the area. One in five (21%) reckon it has performed well and more than six in ten (64%) think it has done badly.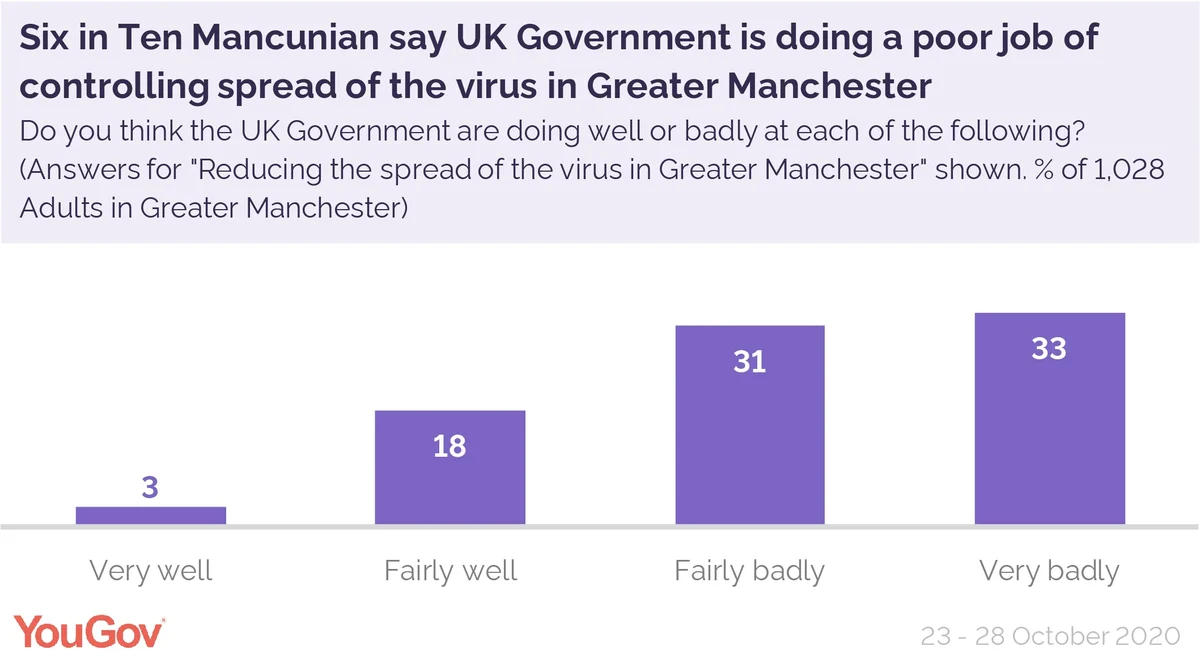 It is a similar story with regards protecting the area's economy and health. Just over one in five (22%) believe the Government has done well at protecting people's livelihoods compared to two in three (66%) who reckon it has done badly. The numbers are similar when it comes to protecting businesses (22% well, 67% badly) and providing financial support to those unable to work (24% well, 62% badly).
The research shows that six in ten (60%) residents back England returning to a national lockdown, about twice as many as those who oppose the move (31%).
Johnson versus Burnham
When it comes to their political leaders' handling of Coronavirus and making the right decisions about it, people in Greater Manchester have a more favourable view of Mayor Andy Burnham than Prime Minister Boris Johnson. Over half (56%) approve of the Mayor's handling of COVID-19, with just one in five (20%) disapproving. This is almost the mirror of their view of the PM (23% approve, 61% disapprove).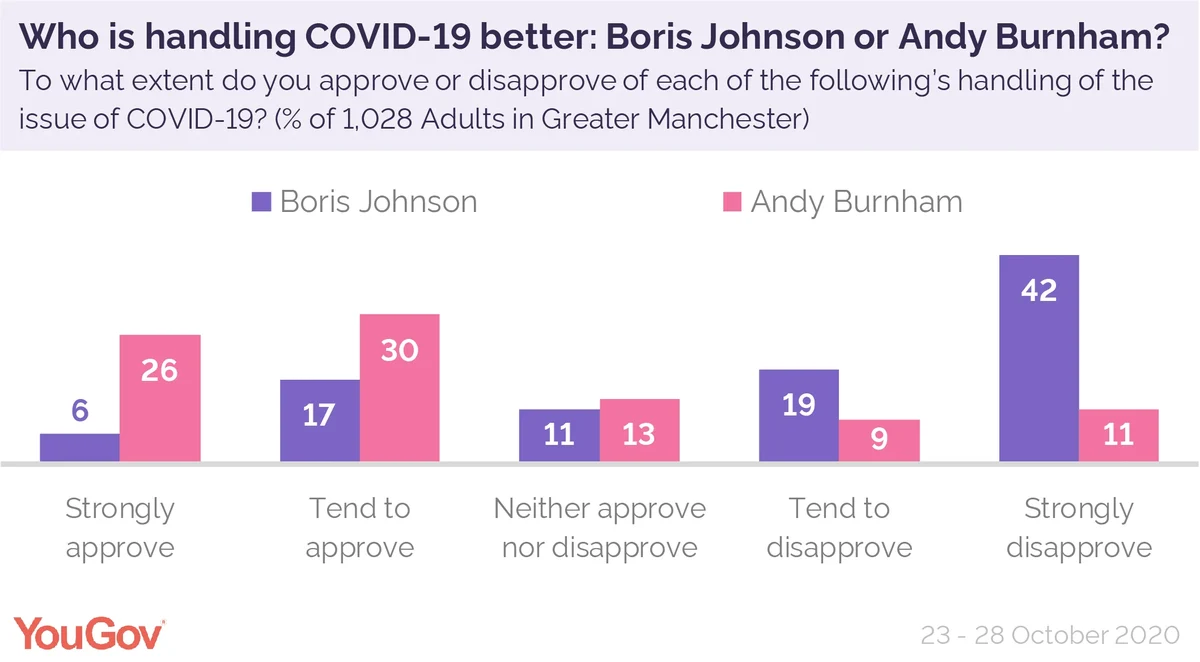 The figures are similar when it comes to how confident they have in the leaders to make the right decisions about the outbreak. Almost six in ten (58%) have confidence in Burnham and three in ten (30%) don't. When it comes to the Johnson, just over a quarter (26%) are confidence while two thirds (67%) are not.