A snap YouGov poll finds more than three quarters in favour of the new restrictions
With COVID-19 cases rising rapidly, Boris Johnson has laid down the law about how the next six months will look for Brits, with a threat of further measures if case numbers continue to increase.
The new rules, which apply to England, will see pubs, bars, and restaurants closing at 10pm, limits of 15 attendees at weddings, limits on indoor sports, and office workers being advised to work from home if they can.
Overall, 78% of Brits support the Prime Minister's announcement, including 44% who "strongly" support the new measures. Just 17% are opposed to the new lockdown amendments.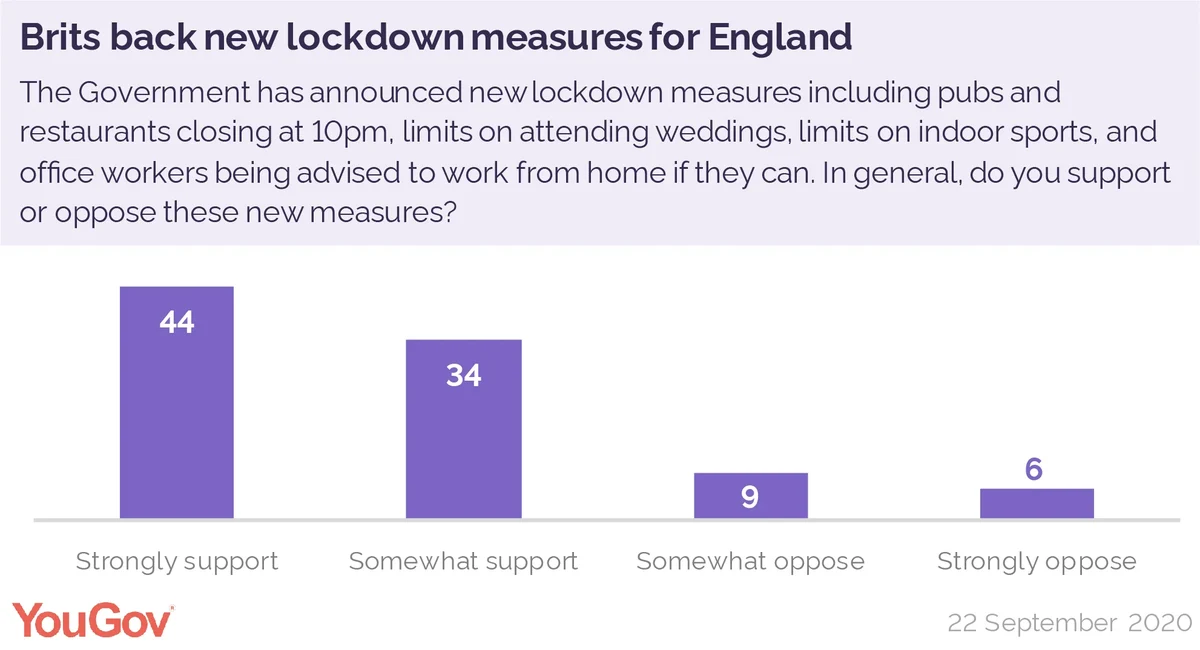 Support is universal across the political parties, with 81% of Labour voters, 83% of Conservatives, and 85% of Liberal Democrats backing Johnson's amendments to the lockdown rules.
Opposition is highest among Brits aged 18-24 (32%), many of whom will have recently returned to university, and lowest among Brits over 65 (11%).
There is also a slight split between the genders, with 81% of women supporting the changes, compared to 75% of men who say the same. Among those who strongly support the changes the split is more pronounced, with nearly half (48%) of women strongly supporting compared to 39% of men. Opposition is also slightly higher among men (19%) compared to 14% of women,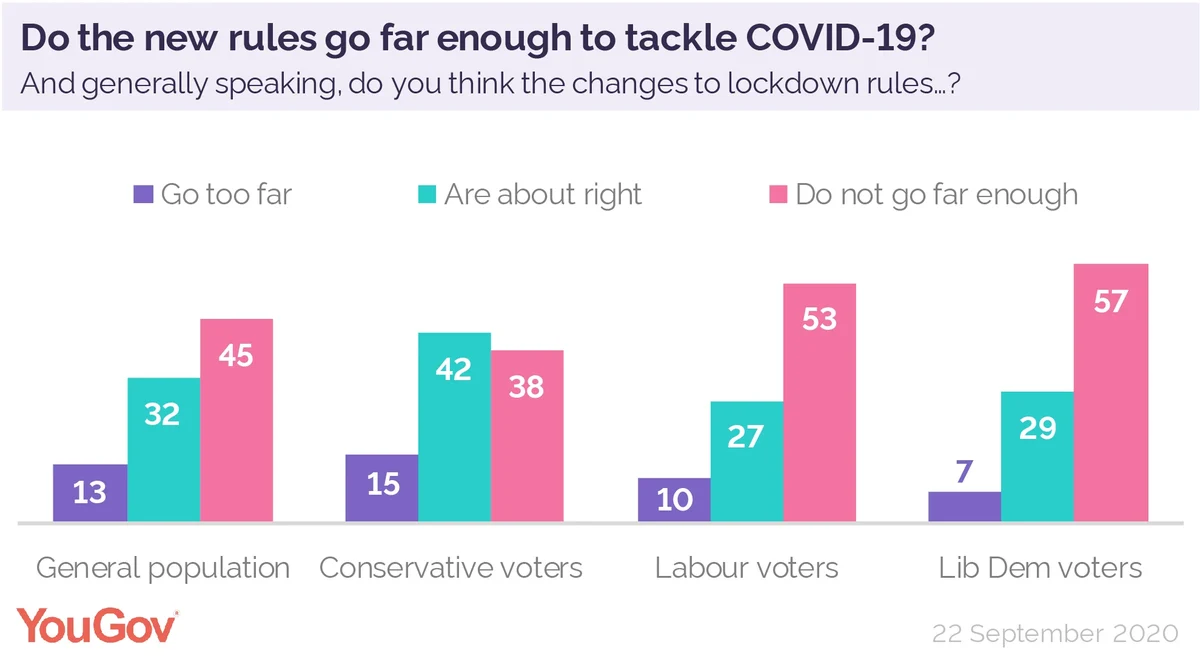 Although there is strong support for the new rules, Britons tend to want to go further still. Approaching half (45%) of Brits say the changes do not go far enough, compared to only a third (32%) who say they about right. Just one in eight (13%) think they are too restrictive.
Most Liberal Democrats (57%) and Labour voters (53%) wish the rules were stricter, but Conservative voters are split, with 38% also thinking they should go further but 42% thinking they are about right.
One in six (15%) of Tories say the rules go too far, with 10% of Labour and 7% of Lib Dems saying the same.