Conservative voters are now actually more likely to cite the economy than health as one of the major issues assailing the country
While news headlines might still be dominated by the healthcare issues around coronavirus – when they're not about Dominic Cummings – new YouGov tracker data reveals that economic concerns have been quietly rising among the population.
In fact, Britons are now almost as likely to say that 'the economy' is one of the top three issues facing the country (61%) as they are to say 'health' (66%).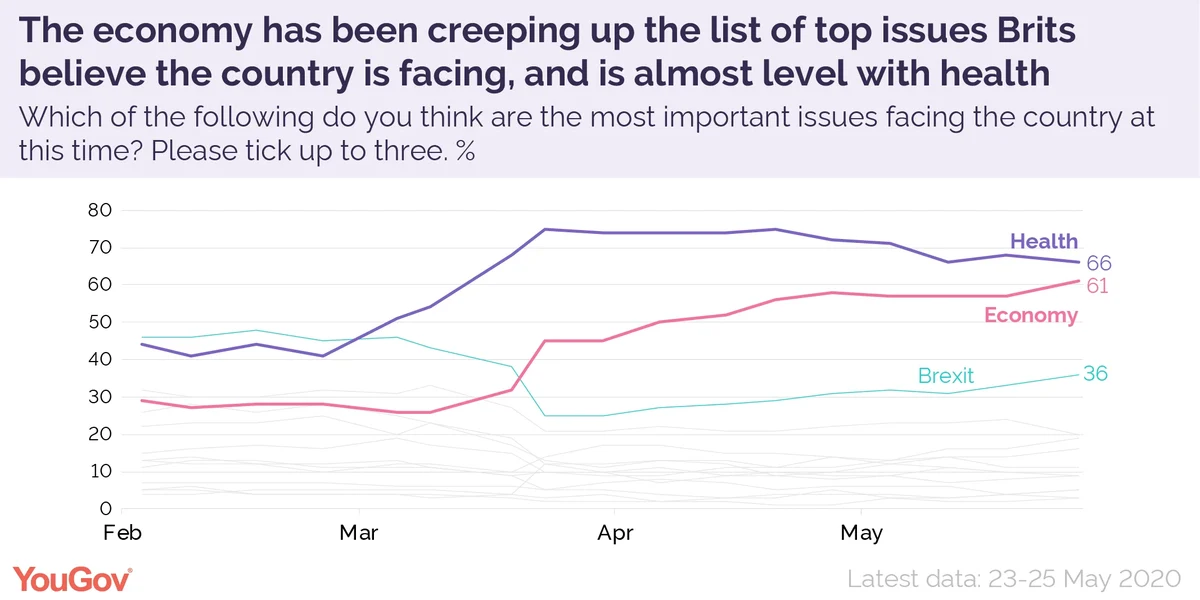 Britons are far more concerned about both topics since the beginning of the year.
Throughout January and February, 41-46% of Britons cited health as one of the top three issues facing the country. However, at the start of March that figure rose into the 50s, and then shot up to 68% in the middle of the month.
Concern peaked at 74-75% between 21 March and 20 April, and has since receded somewhat to 66%.
Meanwhile, concern over the economy had been consistently between in the 20s since September 2018. Initially climbing to 32% in mid-March, the next week it jumped to 45% the next week, and has continued to climb since then, reaching a new high of 61% this week. This is the highest level since February 2014.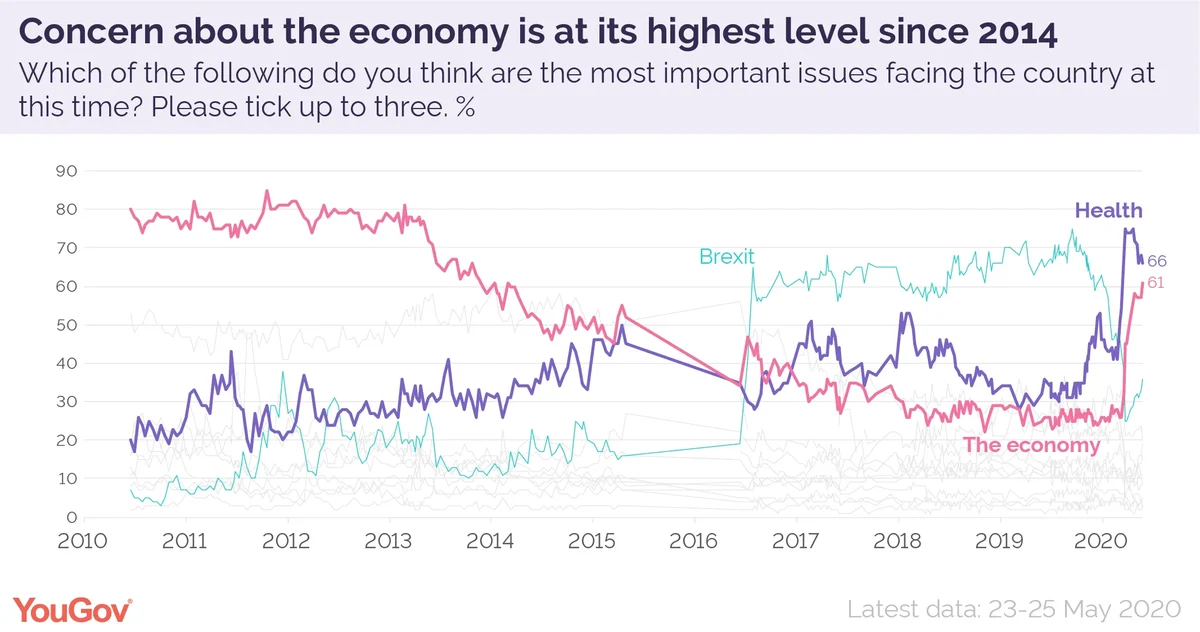 In fact, the results show that in the last week the economy moved into first place on the list of top issues Conservative voters think the country faces. Seven in ten Tories say the economy is one of the three big issues assailing the country, compared to 60% who said health.
Health is still the primary concern among Labour voters, with three quarters listing it as a top issue, compared to 58% for the economy.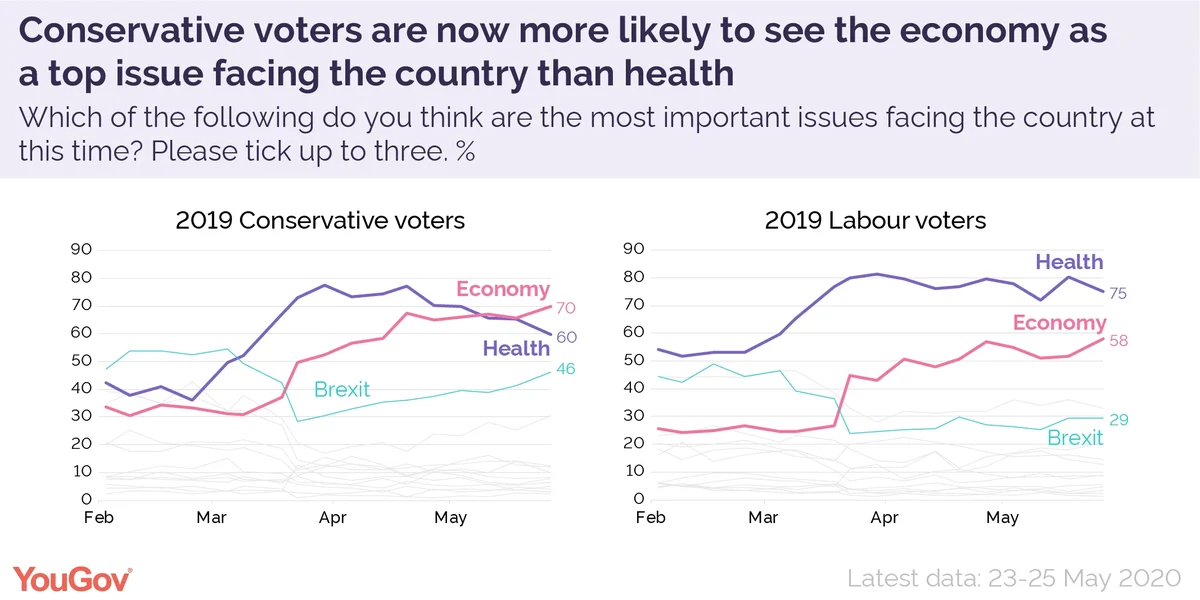 None of this is to say that many people think that protecting the economy is now more important than safeguarding the nation's health. A separate YouGov tracker has shown that, given the choice between "trying to save every life" and "protecting the economy", Britons overwhelmingly choose the latter, at 65%. Nevertheless, there has been a marginal movement towards the economic option, which started out at 8% when the first survey was conducted in early April, and has since increased to 14%.