Latest YouGov Westminster voting intention figures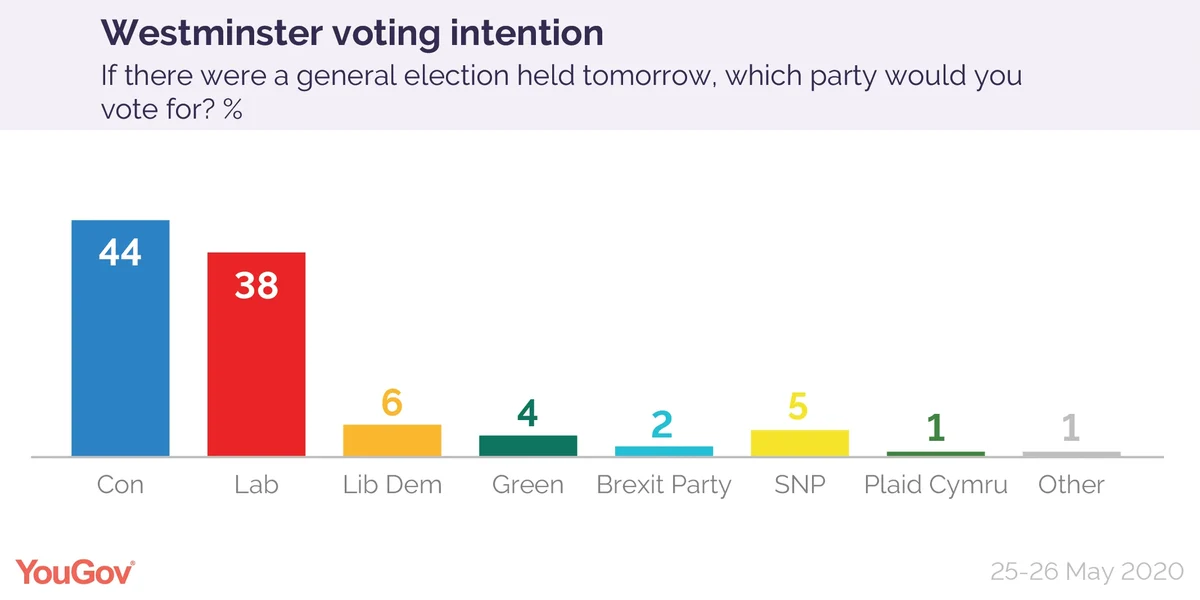 Following a tough week dominated by the actions of the Prime Minister's chief adviser, the Conservatives have seen their 15pt lead over Labour slip to just 6pts in the latest YouGov/Times voting intention figures. The party currently holds 44% of voting intention share - from 48% last week - while Labour hold 38%, from 33%.
Elsewhere, the Liberal Democrats have 6% of the vote (unchanged) and the Greens have 4% (from 5). Around 2% intend to vote for the Brexit Party (unchanged).