The UK could soon be planning to add a brand new international airport to its collection.
If given the go-ahead, a new Thames Estuary airport will stand just off England's southeast coastline, partly on reclaimed land, with aircraft approaching it across the water. Nicknamed 'Boris Island' after its most well-known champion – Mayor of London Boris Johnson – it would be an international aviation 'hub', with one of its major roles to act as a connecting airport for passengers coming in from myriad different countries and going onwards to other destinations.
Heathrow is currently the UK's sole aviation 'hub', but Boris Johnson argues that the current airport is cracking under the pressure of increased passenger demand, and will be unable to keep up as demand increases over the next few decades.
Arguing the case for a new airport last year, the Mayor wrote: "If London's airports no longer offer what the airlines and their passengers require, then other European airports, with greater capacities, will move quickly to gain from the UK's slow response … [and] will effectively mean that tens of thousands of good jobs are exported to Amsterdam, Frankfurt, Madrid and elsewhere".

Last week, we invited you to deliberate the Thames Estuary proposals, and tell us exactly what you think about them and why.
Many participants who said they were 'for' the Thames Estuary hub feel the development is crucial for forging direct links to fast-emerging economies. But equally, those opposed to Boris' vision were steadfast in their belief that the environmental damage caused by building in the estuary would far outweigh any perceived benefit to the UK economy.

Are you for, against or on the fence on the Thames Estuary airport vision? Enter the debate by using Disqus below

But what else do the public make of it? Here's what was said when we asked you to debate the issue...
1. For...a new airport in the Thames Estuary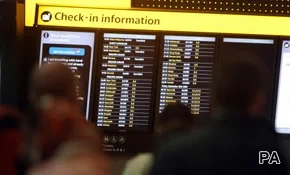 "Heathrow is old, outdated, and despite Terminal 5, is still inefficient and slow to process customers. The perfect example of an international airport that works is Hong Kong. Properly staffed, extremely efficient, very good transport links to and from the airport, and built on reclaimed land 20 miles from the main city. As a business traveller, who flies almost every week, I avoid Heathrow at all costs – 25 years ago I used it every week" NH, London
"Our direct links to areas of the world of increasing importance, e.g. the Far East/Asia-Pacific, and South America, are insufficient. The present three main London airports are too dispersed to have an effective 'hub' function" Harry, Wiltshire
"There are at least 3 hubs in competition with Heathrow – Paris, Amsterdam and Frankfurt – and of these 4 airports, Heathrow is the most unpleasant to pass through from personal experience. How many British citizens avoid it, preferring the short haul to Europe to reduce the stress and unpleasantness? And flights to China and South America seem to be very limited from Heathrow, with little prospect of increased frequency. We want the benefits of economic growth, but are not prepared to act decisively to will it" MGS, Glasgow
"As a 'hub', London Thames would be the centre of activity, allowing access to routes throughout the world and allowing incoming passengers and freight from all parts of the world. It would provide ready access to other parts of the country without crossing London City. Without it, where will we be in ten or twenty years?" Ron, Newcastle
"Expanding any of the existing airports will take too long, and will be too complicated" Anon
"A large new modern airport with plenty of runway space would create an attractive gateway to the country" David G, Scotland
"A 'hub' airport acts as a service to the world; no hub, and somebody else provides the service. Anybody who stops is more likely to stay. You trade with who is easiest to visit" Simon, Kent
"Heathrow is a nightmare. It is quite likely to seize up altogether this year with the horrendous Olympics traffic. After the Games are over there will remain a very, very bad taste for international travellers who have to put up with the congestion and delays due to Games visitors. The UK must do something visionary to convince people that the forecast growth in air traffic can be accommodated for in up-to-date facilities with high-speed direct connection into Central London. Only the Thames Estuary proposal can provide this" Melvyn, Southwest London
Heathrow is both stretched to its limits and constrained by the geography of the area. The infrastructure around Heathrow could have been better developed to enable residents/business folk from, for example, Hampshire & Surrey to gain speedy access to it. Having an airport east of the City in a less populated area will enable the development of faster communications, as well as absorbing the traffic in/out of London, allowing it to be developed as a business airport. Such an airport could be linked effectively to the high speed link to Channel Tunnel services providing fast and convenient links into European cities, especially with Deutsche Bahn using the line" Dave C, Hampshire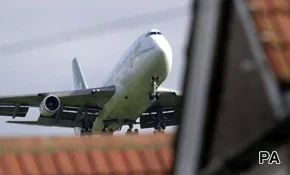 "Increased flights = noise, pollution and unacceptable increased stress to all under the flight paths (not just in immediate vicinity to the airport). Also Heathrow is one of the only major hubs with flights over densely populated areas. I'm not particularly looking forward to the day when there is a disaster (A black swan event?)" KJO, Surrey
"Having lived close to Heathrow in the past I know how it affects the local area and I can only see an extension causing havoc for the local residents. At least the estuary will mainly disturb sea birds" Jennie H, Surrey
"The transport network in the area is already over-loaded and there is nowhere to build any more roads. The skies over Heathrow are full" Steve, Gloucestershire
"Heathrow is already too big – one problem and the area jams up, the road system cannot cope and public transport is insufficient. The additional air traffic would increase the already high volume of noise. The only solution would be to clear all housing from the flight paths" Steve, Kent
"Many other countries have reclaimed low-value land and former sea-water sites to build or expand their airport facilities, and to reduce and prevent disruption to the populace and loss of green-field land. This island is too small to be continually cramming infrastructure into the backyards of the populace" Bernard J, Sheffield
"People are already living too close to runway approaches and departures. Homes would be lost" Mike B, Devon
There would have to be more night flights and flight pathswould have to be extended to other areas of London" Anon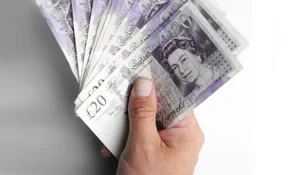 "We need to update and be competitive today. The environmental damage would occur elsewhere if this was not seen through, i.e. at Heathrow or Gatwick" Wendy, Kent
"Any damage to the environment globally will be negligible, whereas Britain's airports are now running at full capacity and our status in the world of business is negatively affected by our woeful public transport systems. We need the world to know we're forward-thinking and open for business (and tourism). The environment should be very much a secondary consideration" Nick P, Shropshire
"Most environmental concerns will be mitigated through the use of new technology and methods. If the capital does not get the new airport, its economy will wither and die" Anon
"Employment! Lack of viable alternative. Good environmental controls are not difficult" Alex, Fife
"I believe that the environment in that area has been rather badly damaged in any case. I believe that to build the airport in the estuary is the best option to minimise the negative environmental impact" Anon
"The principal environmental argument is about the removal of sites for wildlife (e.g. bird sanctuaries). One can find new alternate sites. Also, the flight path into London already goes through East London and the Thames, so I'm not sure how migratory paths will be more adversely affected" Sanjay M, London
"The area is not a particularly beautiful place; it's not like trying to stick an airport on Exmoor, and we need the jobs, more importantly" Anon
"The risk of a crash on London would be greatly reduced; the human environment would greatly benefit" Anon
"The UK has slipped behind every other major economy. The rate at which the slip will develop will be faster if we cannot even support air travel into the capital. If an island is created mid-channel, then the damage to local wildlife (after the traumatic building period of course) will be very small, and indeed, there will quite possibly be a better habitat for many animals" Grim D, Bedfordshire
It is important to Britain that it remains a key global player in business, and whilst I support environmental issues I do not think they should be the overriding factor" Anon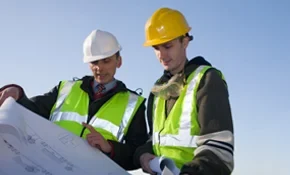 "It would be a massive construction project, employing a wide variety of contractors, trades and suppliers. When completed, it will provide employment to people in Essex and the Thames Estuary. It will improve communication links with East London and in the North Thames area, and thousands of jobs supporting the infrastructure of a new modern airport" Stu H, Hampshire
"It will employ builders, plumbers, architects, designers, engineers… These are areas that the UK excels in. Giving a huge national project to UK businesses will boost the economy and boost skills, enabling British business to expand abroad. And in the long term, a bigger and busier airport will have more staff, and so high employment, and more passengers, and therefore more spending, and possibly more visitors, who may stay in London for a few nights to break up a long-haul trip" Andrew S, Leeds
"Major airports are huge job creation engines. Frankfurt airport directly and indirectly employs more than 100 000 people" Anon
"The new airport will give a high profile to the surrounding area" John B, North Buckinghamshire
"It will give a positive impression of the UK to the rest of the world, and plan for a successful future" Jean S, Worcestershire
"Jobs created are likely to be relatively unskilled – good for reducing youth unemployment" Charli, Guildford
"The UK needs a new infrastructure project, and the benefits for the Thames Estuary are huge with regards to employment prospects during the build and for workers at the airport. Heathrow could remain a smaller airport to service the new Silicone Valley that could be built, thus giving future technologies a kick up the bum, which the country is in real need of" Peter F, Surrey
"A new airport would bring jobs in hundreds of sectors, from massive building contractors hiring thousands of workers, down to 3 extra Costa coffee staff to run the Costa kiosk" Alex H, Hertfordshire
2. Against...a new airport in the Thames Estuary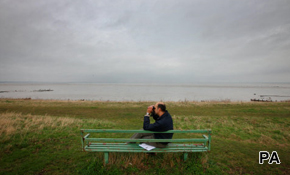 "The estuary is one of the most important migration routes in the world, used by hundreds of thousands of birds every year. It is irreplaceable. Much of the estuary, including the site of the proposed airport, is protected by international law and treaty (SPA, Ramsar) in recognition of this. Building an airport would present unacceptable risks to safety through bird strikes, and would be a massive act of environmental vandalism. The estuary is truly wild space in the vicinity of London and should be seen for the natural resource it is, not as a development opportunity waiting to be exploited" Nigel M, Kent
"Tonnes more concrete will be used, brought in from overseas or the UK. Mining for sand and gravel and increased channel dredging for concrete mixing will cause damage.
There are Sites of Specific Scientific Interest (SSSis) nearby; protected areas for wildlife. Construction work will damage nearby wildlife sites.
The value of the wildlife contributes to local well-being!
There is no view to have more airports in the Southeast, it's overcrowded!
There is no government policy on flood risk to the airport, with future sea level rises!
Sediment supply along the Thames is very important! Any hard engineering work will alter the estuary supply for good and possibly have a diverse effect of coastal habitats in the area. If this goes ahead then I would like a promise from Boris to invest £20 million in new marine nature reserves.
This new airport will damage everything that the RSPB, London Wildlife Trust and Kent Wildlife Trust have done to protect the fantastic nature reserves. All the money that has gone in to protect this environment will go for good" Chris D
"Air travel has peaked – adding a new airport will not add to the economy in any meaningful way, yet to create it they have to destroy the habitats of hundreds of birds and other wildlife" Anon
"I can't see huge economic benefits. As plane designs become more efficient, present airports should be able to cope. Modern communications could reduce business travel" DW, Cornwall
"Expanding air travel necessarily increases both air pollution and greenhouse gas emissions. I have doubts as to how much more air traffic can be safely squeezed into the already-crowded airspace of South-East England, which does not miraculously increase in size to fit demand. And then there's the ultimate economic elephant in the drawing room: where is all the oil going to be coming from? All things considered, there are other investments which would yield more certain economic benefit at lower environmental cost" James H, Southwest
"The view from Southend and Westcliff would be affected" David D, Essex
"Losing part of the greenbelt accelerates tendency to erode other parts of greenbelt; long-term damage arising from temporary construction issues, e.g. access to building site will cause long-term damage to marshland" Paul W, London
"It is an area of outstanding beauty. A nature reserve as well. And another part of our country that would become covered in concrete and tarmac and chaos!" Malc, Swindon
"It would be much better to invest in cheap public transport within the UK. The proposed airport would significantly impact on biodiversity etc. within the Thames. Trains and buses are a good investment; silly ideas like this are a waste of time" Anon
Our current airport capacity is already considered to be extremely damaging to the environment,as well as generating huge quantities of carbon dioxide. Extending this capacity, then, is clearly foolish, and completely jeopardizes the government's claims to be a green government" Anon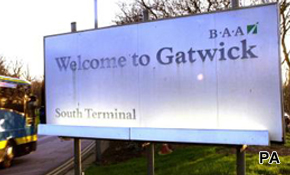 "Birmingham airport is currently operating hugely under capacity. It has excellent rail and motorway links, and these will improve with HS2. The skies over the Midlands are far less crowded than the South East, and a lot of passengers wouldn't choose to travel all the way to the South East but don't have a choice at the moment. Birmingham airport needs a longer runway (which is already approved) but will also need a second runway in the future" Steve C, Bristol
"Gatwick. I have operated out of it for more than 20 years and it desperately needs a second runway. It has all the infrastructure and expertise on its doorstep and is situated in a good position geographically, unlike Stansted, which necessitates flying round Oxford to get to most places, so as not to interfere with Heathrow traffic" Margaret, East Sussex
"I think airports like Leeds/Bradford, Blackpool, Tees, and Glasgow could be expanded, which would make the provincial areas more attractive, and thus encourage trade and jobs" Barrie R, Lancashire
"Build a third runway at London Heathrow where the infrastructure is in place, to get travellers into London via rail, tube etc." Claire H, London
"Any of the ex-military airfields should be considered" Gus, Southwest
"Cardiff has a big enough runway to take all aircraft and a high-speed rail connection to London and the Midlands would be easy to set up" Anon
"Expand Exeter. This is a regional airport that already takes international flights yet destinations are limited" John L, Devon
"Manston in Kent. It would not need an extension to the runway, as before it was scrapped Concorde flew out of it on day trips" Brian B, Southeast
Instead of spending money on an island, the government should give financial incentives to airlines (particularly an entire alliance) to use Gatwick as a hub instead of Heathrow.The same would apply to Stansted and Luton if they had the same level of rail connectivity that Heathrow and Gatwick benefit from. This would attract flag carriers which cannot afford to operate at Heathrow. As demand at these airports grows due to increased connectivity, the low cost airlines may then be pushed out of Luton, Stansted and Gatwick to find cheaper alternatives such as Southend, Manston and Lydd for the South East and other airports, bringing more jobs and helping the local economies" Andy B, Northwest London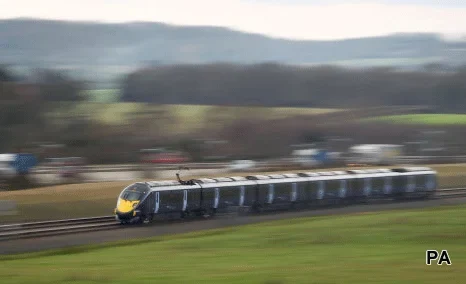 "The South East is already over-crowded. There is an inequality in transport links and accessibility between the North and South" Anon
"Most of us living in the South East already live under flight paths already. As somebody living in the Medway towns, the noise levels if a new airport were to be built would be miserable to live with. Our roads and trains are already overcrowded. Until affordable infrastructure can be maintained at a reasonable cost to the public, then the people in the South East should not have their quality of life and living impacted on any further" Caroline D, Gillingham
"The government has already committed to high speed rail, which will compete with air travel for short haul flights, reducing demand and freeing up slots (look at the death of the Paris-Brussels routes). Anon
High speed rail will also make airports in the rest of the UK more accessible, which will end the madness of funnelling people from the rest of the UK into the busiest airspace to make connections. Anon
If the Government is serious about rebalancing growth and development over the whole of the country, then this record of investing in the South East and only the South East must be halted. We need infrastructure in the rest of the UK to enable that rebalancing and that growth" E.D. Northampton
"I think we shall soon see a reduction in air travel in general due to increasing costs of aviation fuel and therefor additional airports will not be needed. More airports = more plans = more environmental damage!" Steve H, Southeast
"BA has cut all its flights (other than to London) from all the UK's regional airports. If BA reversed this policy, people wouldn't have to fly via London anyway, thus reducing demand for flights from London" Anon
"The economic arguments by the pro-lobby have never been reliably proved. Even BAA said Heathrow was not going to be overtaken any time soon" Anon
"There are plenty of underutilised airports across the country – Durham Tees Valley, Humberside, etc. It would be better to utilise what we have before we spend billions on the South East" Jaxx, Stockton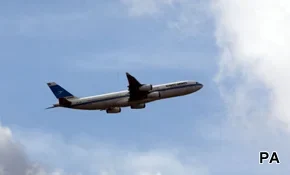 "We already have seven international airports (commercial and private) in the area and as travel becomes more expensive, less people will fly. I have seen a prediction that oil is in serious decline and as such, air travel will be revisited in the next 25 years. Having spent billions on airport with minimal use does not add value for money" Christian K, London
"The sheer volume of traffic which travels through the current airports in the South East of England alone is enough to maintain Britain as an international travel hub. For European travellers, Iceland, Charles De Gaulle, Schiphol and Heathrow will always be the main route eastwards" Chris M, Glasgow
"If we wish as a country to build and profit from an International Air Terminus/Interchange then there are far better places to build it than in the already overcrowded Thames Estuary Area" Keith R, Northwest
"You have enough airports around London without building a new one. While the recession is on and firms are still collapsing it will be a while before they are at their full capacity. There is the new double decker jumbo which can carry more people" Sal, Lincolnshire
"Like the once-proposed Maplin Sands Airport (just north of where this one is sited) it will never happen. It will cost too much to build. It is too far out of London anyway. In the near future, mainly due to fuel costs, flying will begin to decrease rapidly" Dave W, Essex
The cost of flying is increasing to such an extent that demand is falling. We are rapidly arriving at the point where only the rich can afford to fly" Anon


3. Indifferent to...a new airport in the Thames Estuary
"Britain really needs a comprehensive strategy and plan for an integrated travel system with excellent airport facilities and capacity. However, I see the Thames Estuary as serving the Southeast not the UK, although it would have good connections with the Eurostar, and could therefore be a good hub" Paul, Midlands
"I believe that it is a vast amount of money to be spending at a time when we are nearly in a recession. I think it would be more useful to spend the money on education and health care" Lizzie, Essex
"I can see the positives and the negatives of having an airport in the centre on London. I imagine if you live in London you don't want it, but for commuters it's a really good idea" Anon
"I don't think it will happen, so I don't worry about it" Helen, Southeast London
"I wonder whether building HS2 as well as 'Boris Island' is financially feasible?" Adam T, North Yorkshire
"I'd want the implications to be thoroughly and impartially investigated. In principle covering everywhere in concrete and tarmac is not something I'd view favourably. However, if there is a real need for a new airport in the south-east, then putting it in the Thames estuary would seem better than expanding Heathrow etc." Anon
"In principle it's a good idea but it's downright inconvenient to get to for most people" Anon

"I may be wrong but I think that birds and aeroplanes don't mix too well" Anon
"I wouldn't use it" Anon
4. And finally, what do you think about the airport's nickname, 'Boris Island'?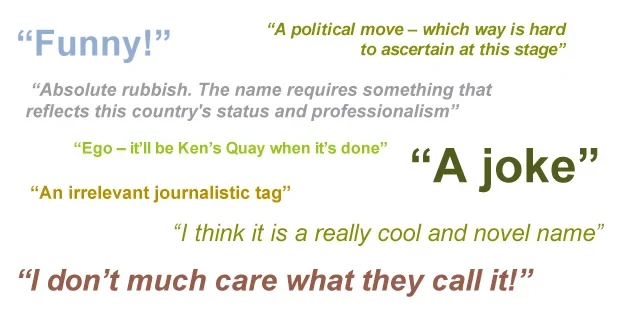 Are you for, against or on the fence on the Thames Estuary airport vision? Enter the debate by using Disqus below