Over half of women in London have been victim to some kind of unwanted sexual behaviour, with more than one in ten having been flashed by a stranger
New YouGov research reveals that over a third (39%) of Londoners have been subjected to unwanted sexual behaviour while traveling on public transport; a majority of women (55%) and one in five men (21%) have been victims.
The most common type of incident – experienced by over a third of women (37%) and 12% of men – is a stranger deliberately pressing themselves up against a person.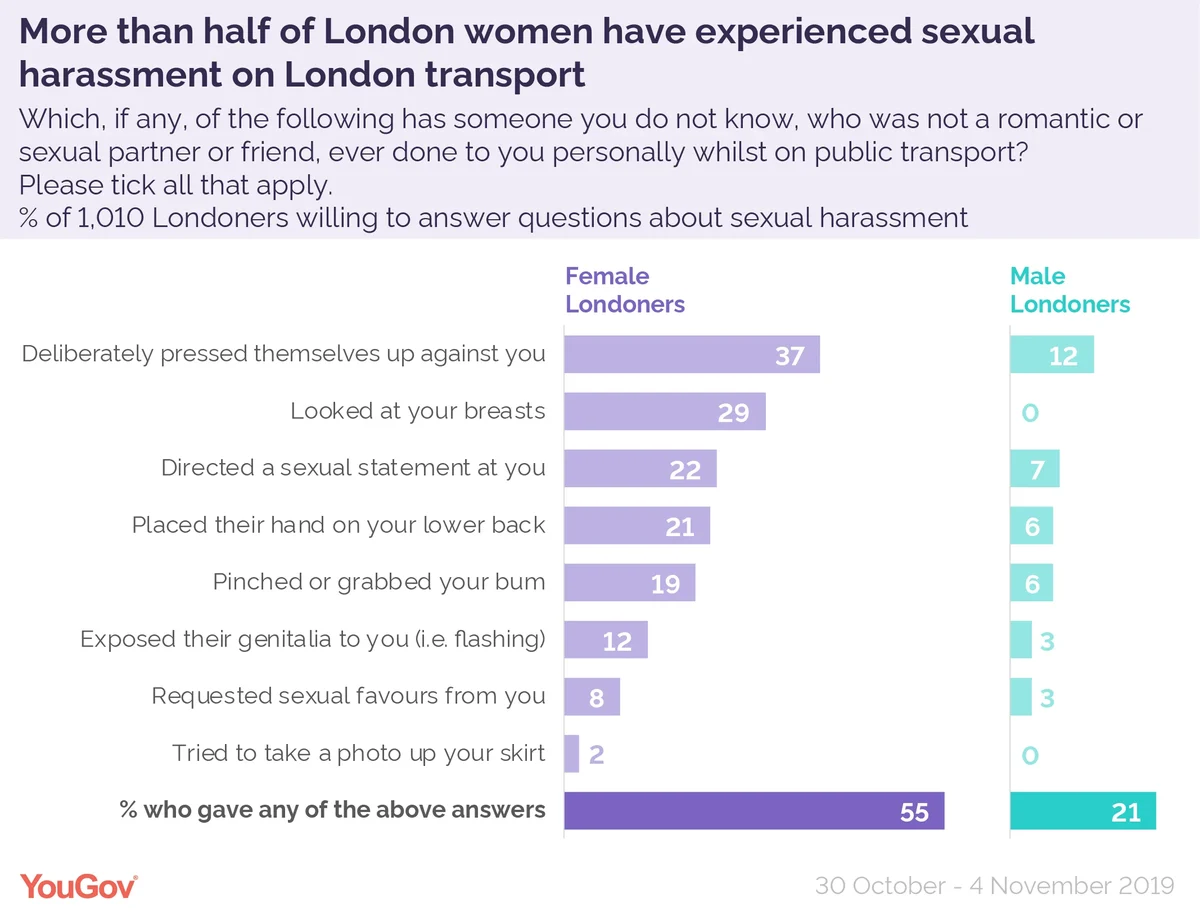 For women, the second most common incident is someone staring at their breasts, with 29% being affected.
Around one in five women have had a stranger direct a sexual statement at them (22%), a similar number (21%) have had a stranger put their hand on their lower back and 19% have had their bum pinched.
More than one in ten women in London have had someone expose their genitalia to them (12%) and 8% have had complete strangers request sexual favours.
Unwanted sexual behaviour most likely to occur on the Tube
Londoners are most likely to experience some form of unwanted sexual behaviour on the Tube, with almost two thirds (64%) of victims saying they have been harassed here.
Over a third (38%) of victims say they have been abused on London buses, and 31% say likewise of trains.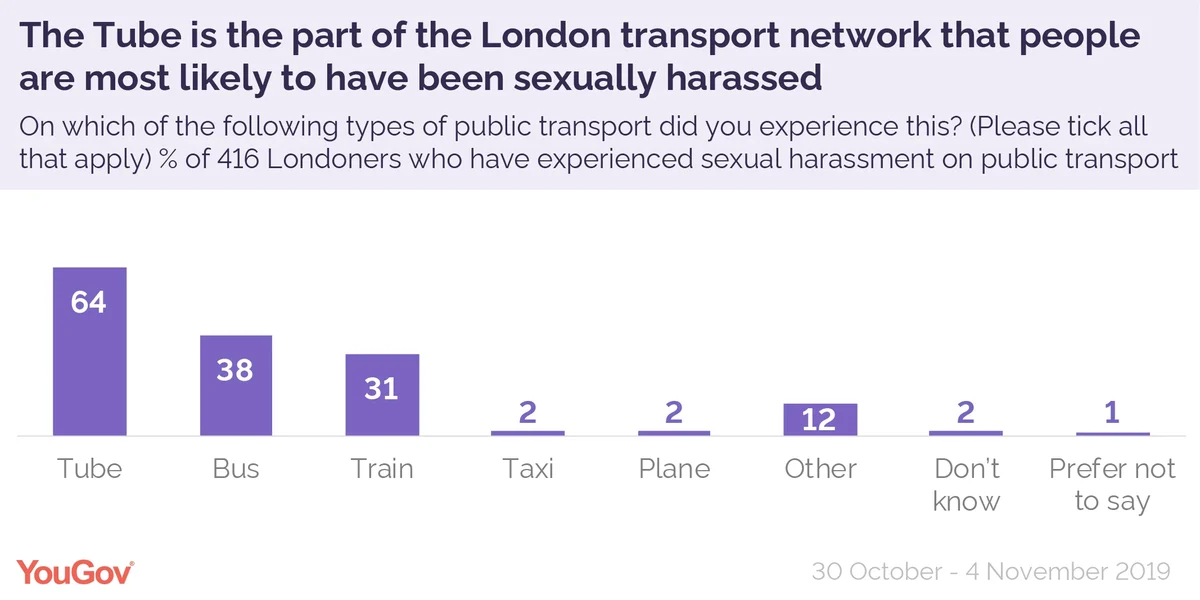 Only 2% of victims reported their incident to the police​
Despite Transport for London encouraging the public to report any form of unwanted sexual behaviour with its Report It to Stop It campaign, only 2% of victims told the police.
Londoners were more likely to tell close friends and family about the incident, but still only 26% did so. In fact, almost half (49%) of those who had experienced some form of unwanted sexual behaviour did nothing at all following the incident.
Women were more likely to tell a friend, family member, or partner about the incident than men were (29%, compared to 17%). Whilst men were more likely to confront the perpetrator than women (21%, compared to 15%).
Photo: Getty