64% Britons say NHS should not offer to remove faulty implants; 68% say private clinics should pay
The NHS should not offer to remove the defective implants of estimated 40,000 British women who received implants made from potentially dangerous 'industrial' silicone rather than the safer medical version, 95% of which were fitted through private clinics, say a high proportion of Britons in our poll on the subject. Instead, a strong majority feels that the private clinics that fitted the implants should be made to pay for the implants' removal.
More generally, over three-quarters of the public believe that the cosmetic surgery industry needs tighter regulation, while just over half feel that people who use surgery for purely cosmetic reasons are too concerned with their appearance.
64% of British people say that the NHS should not offer to remove breast implants from the women who received products that have since been found to be 'substandard'
Just over one in five (21%) say that the NHS should offer to do this
However, when given the choice between the private clinics, the women affected, the NHS, or another party altogether, 68% feel that the private clinics that fitted the implants should pay for the removal of the sub-standard implants
20% say that the patients themselves should pay
And just 2% would ask the NHS to foot the bill
When it comes to cosmetic surgery in general, 77% feel that from what they have read or heard, cosmetic surgery ‒ such as fillers or Botox ‒ needs tighter regulation
Just 8% feel that cosmetic surgery procedures are already regulated enough
And while a notable 28% of Britons say that 'there is nothing wrong' with people using surgery to improve their appearance, 54% say that those who have surgery for cosmetic reasons are 'too concerned about their appearance'
A chance of rupture
The results relate to recent weeks of media speculation over the safety of the defective implants, manufactured by now-folded French company Poly Implant Prothese (PIP) and used in hundreds of thousands of breast enlargement operations all over the world. Rather than the standard medical-grade silicone, these implants were made using industrial quality silicone gel, often seen in consumer products elsewhere, but with a much higher chance of rupturing, it has been alleged, when used in a medical product such as a breast implant.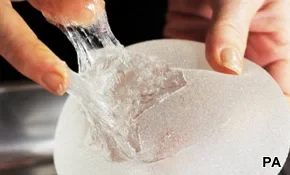 Governments across the world have been offering advice to women affected; in the UK the NHS has offered to advise women who are worried about their implants, including removal of the products if necessary.
The implants concerned were discovered to be faulty by French health inspectors who promptly pulled them off the market, but in a 2010 police interview, PIP's former chief executive Jean-Claude Mas defended the product, saying 'I knew the gel was not standard but I [bought it] consciously because the PIP gel was cheaper. This formula is perfect, it is better than the one used to make standard gel'.
'No routine removal'
Despite scares in France that the implants may be linked to cancer, and many governments worldwide advising women to have their implants removed, Reuters last week reported that a group of UK health experts were confident that there was 'no need' for the routine removal of the PIP implants from British women affected.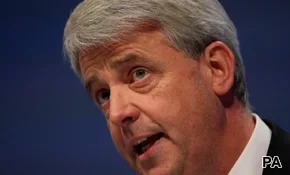 Health Secretary Andrew Lansley has said that 'our advice remains the same' and stated that there is 'no evidence of a link to cancer…or toxicity'. He confirmed that the NHS would be offering consultations to the women affected, but also urged private healthcare providers to offer 'the same service to their patients that we will offer to NHS patients - information, scans and removal if necessary'.
More regulation needed?
It has emerged that the implants were only allowed on to the market following assurances that they were produced using medical-grade silicone, and as soon as this was found not to be true, they were immediately taken off the market.
However, executive director of the European Medicines Agency (EMA) Guido Rasi has called for 'an urgent need to regulate [implant] devices at the same level of science and attention as with drugs', as currently breast implants are only approved using the EU consumer 'kitemark' of quality, rather than the same medical standards used for prescription drugs, for example.
'[The PIP scandal] might speed up some decisions,' Rasi has said.
See the survey details and full results here (pages 9-10)