From offshore wind farms to hydroelectric dams, the majority of Scots support more renewable energy infrastructure - but those who back the Scottish Conservatives are the most likely to have reservations
Scotland already generates most of its power through renewable sources and is home to 25% of the UK's green energy infrastructure, but the vast majority of Scots want to see this increase yet further, according to the latest YouGov data.
Offshore wind farms garnered the greatest support of all green energy options, with almost three quarters (72%) supporting the creation of new farms off the Scottish coast.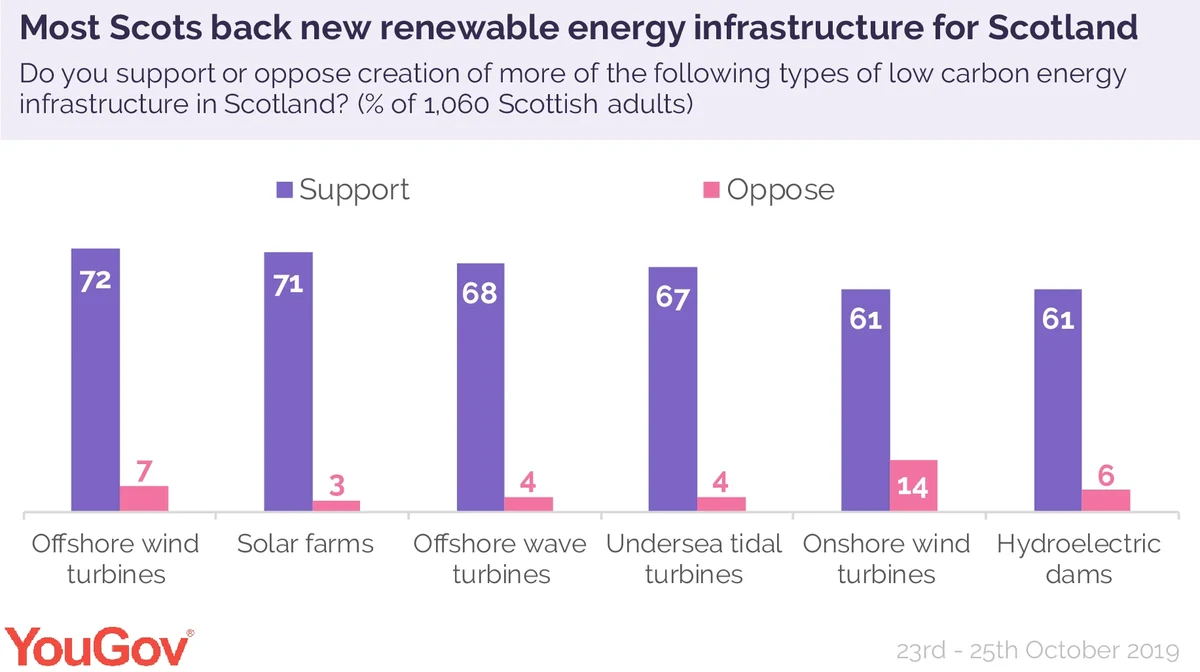 Construction of hydroelectric dams and onshore wind turbines were the least popular with Scots, but still had the support of 61% of Scottish adults. Even the largest opposition of any of the options (seen for onshore wind farms) reached only 14%.
Scots who backed the SNP during the last election are the most likely to support the creation of new green energy infrastructure, while those who backed the Scottish Conservatives were most likely to have reservations.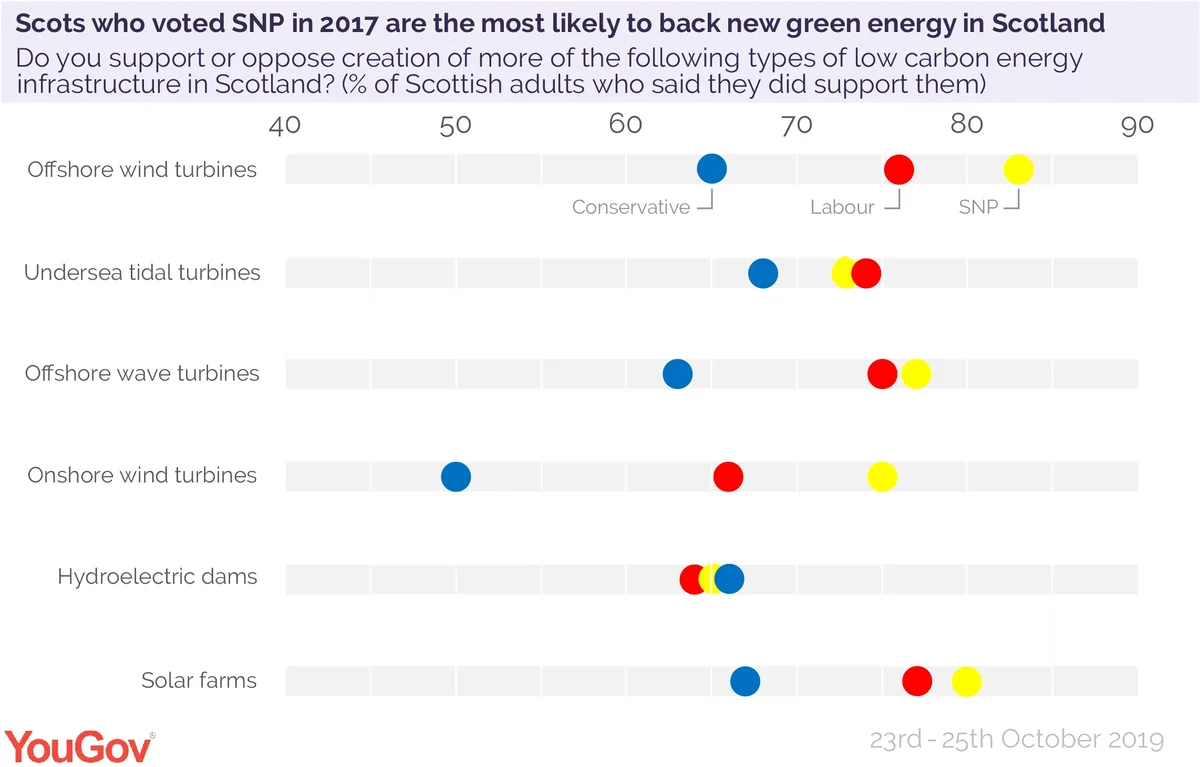 Of all the energy types, Scottish Conservatives were most likely (27%) to be opposed to onshore wind turbines. In comparison, 10% of Scots who backed Labour in 2017 and 9% of 2017 SNP voters are in opposition.
However, offshore wind turbines proved far more popular. Only 14% of Scottish Tories oppose wind farms off the Scottish coast, and 65% are in favour. Offshore wind farms were also the popular choice for SNP voters, with 83% in support.
Scottish Labour voters preferred solar farms of the all the energy options polled, with 77% in favour.
Image: Getty