Labour voters are split over whether they would want a trade deal with Israel if Brexit goes ahead, but Tory voters want to sign deals with everyone
The general election campaign rumbles on with Brexit at its core, but the shape of any trade deals signed once we leave the EU is unclear. Now new YouGov data reveals which countries Britons would be keen to focus on.
Britons overall placed Canada top of the wish list, with 83% backing a trade deal. Fellow Commonwealth nation Australia was tied with the EU for second place, with 81% support for each.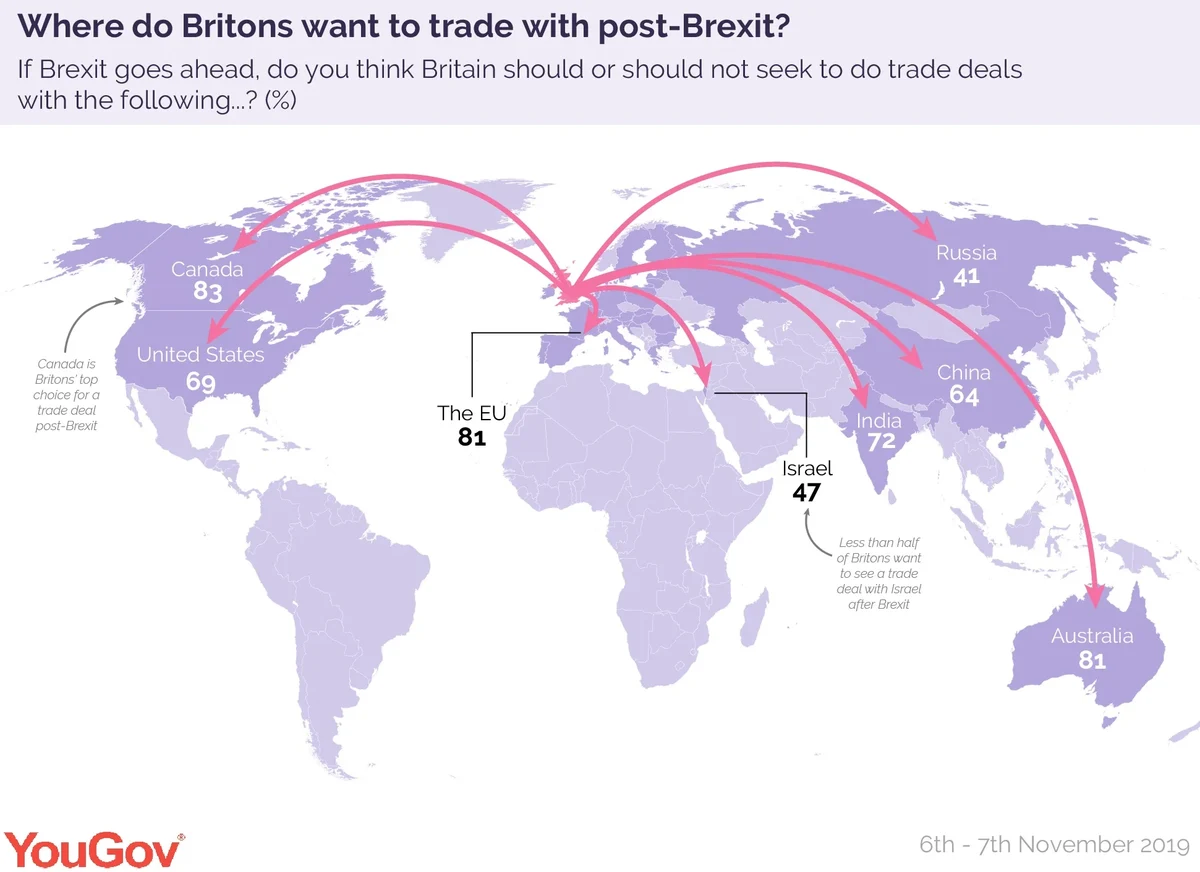 Despite concerns over differing food safety standards and NHS privatisation, two thirds of Britons (69%) would welcome a trade deal between the United States and post-Brexit Britain.
The least popular choices were Israel, supported by less than half (47%) of Brits, followed by Russia on 41%. A potential Russian trade deal not only garnered the least support, but also the highest opposition, with a third of Britons (33%) against the idea.
As is so often the case, party allegiance changes the picture dramatically.
Britons who said they plan to vote Conservative are more likely to support trade deals overall, with the vast majority backing all the options on the table, with the exception of Russia. Just over half (52%) of Conservative voters believe the UK should seek a deal with Russia, compared to 96% that want to see a deal with Canada.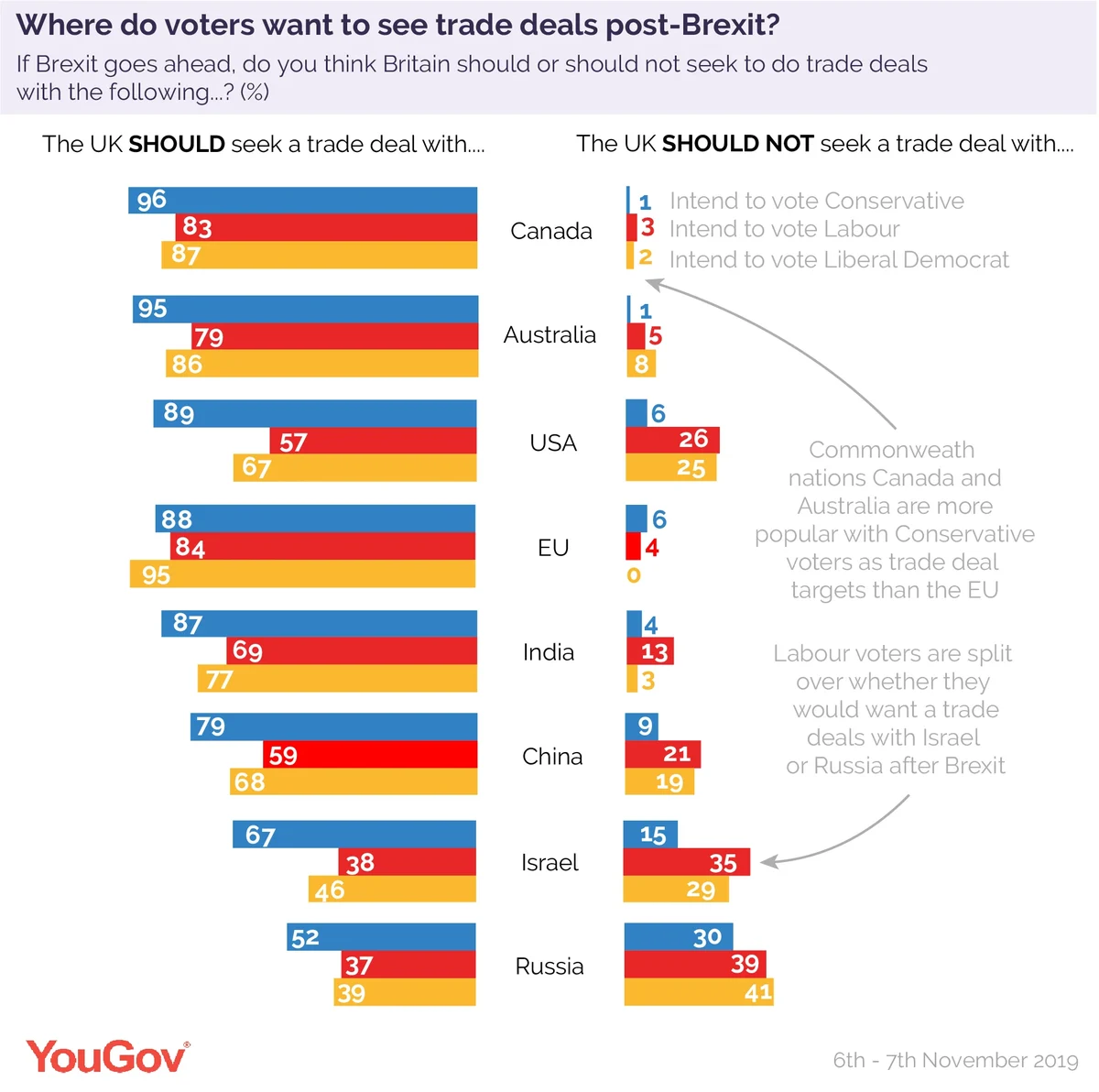 The most popular option for a trade deal among both Labour and Liberal Democrat voters is the EU (84% and 95% respectively), closely followed by Canada (83% and 87%).
However, Labour and Liberal Democrat supporters are more likely to oppose trade deals across the board than Conservatives. A quarter of both (26% of Labour and 25% of Lib Dems) oppose a deal with the United States, compared to just 6% of Conservatives.
Supporters of the Labour Party are also split over whether they would want to see trade deals with Israel and Russia. Approaching two in five (38%) Labour voters said the UK should seek an Israeli trade deal, compared to a third (35%) who say the country should avoid it.
Image: Getty