Conservatives are split over whether the Lib Dem leader should be allowed to take part
As campaigning for the general election gets underway, the party leaders are preparing to go head-to-head and debate Britain's biggest issues.
The Labour Party leader Jeremy Corbyn and Conservative Party leader Boris Johnson are both gearing up for television debates, yet the Liberal Democrat boss Jo Swinson is not being invited to take part in all of the televised debates.
However, the British public, by two to one, think Swinson should be invited to debate with her fellow party leaders. Half (53%) of Brits want to see Swinson allowed to partake in the debates, compared to a quarter (26%) who think the debates should be kept to the two main parties.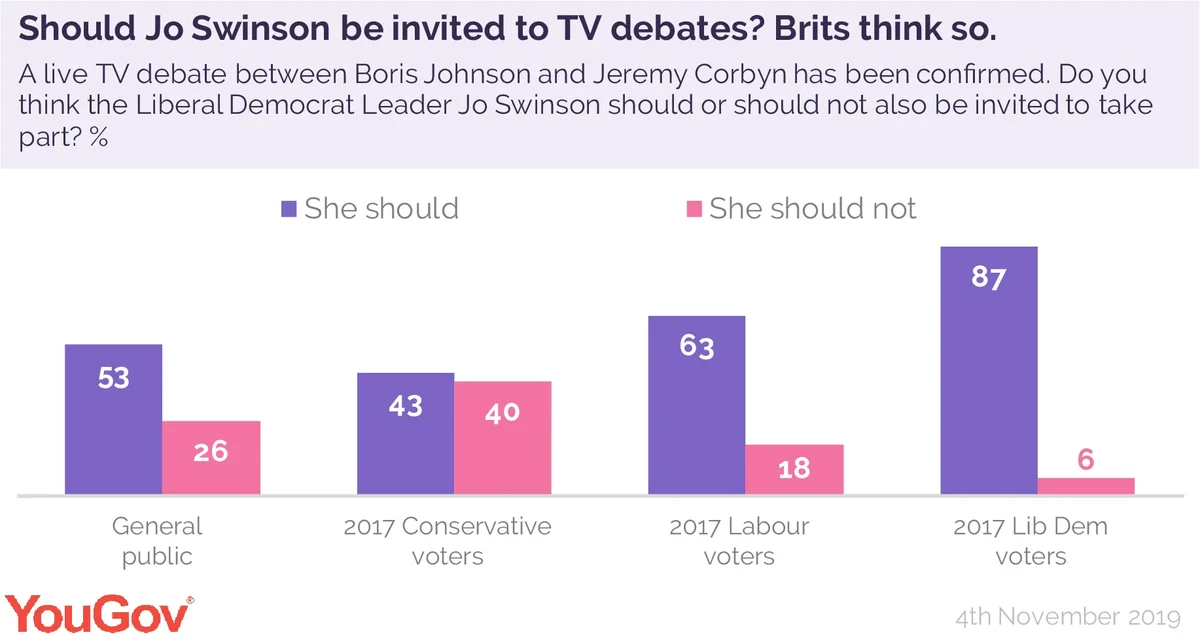 Looking along party lines, the vast majority of Liberal Democrats (87%) and approaching two thirds of Labour voters (63%) want to see Swinson invited to the debates. Just over one in six (18%) of those who voted Labour in 2017, as well as 6% of Liberal Democrats say Swinson shouldn't take part.
Conservative voters on the other hand are split over the idea, 43% of Conservatives think Swinson should take on Johnson and Corbyn whereas 40% think the debates should be kept as a double act.
Leave voters are also less likely to want Swinson, who is openly campaigning to cancel Brexit, to be included in debates, with 40% thinking she should not be invited with 38% saying she should.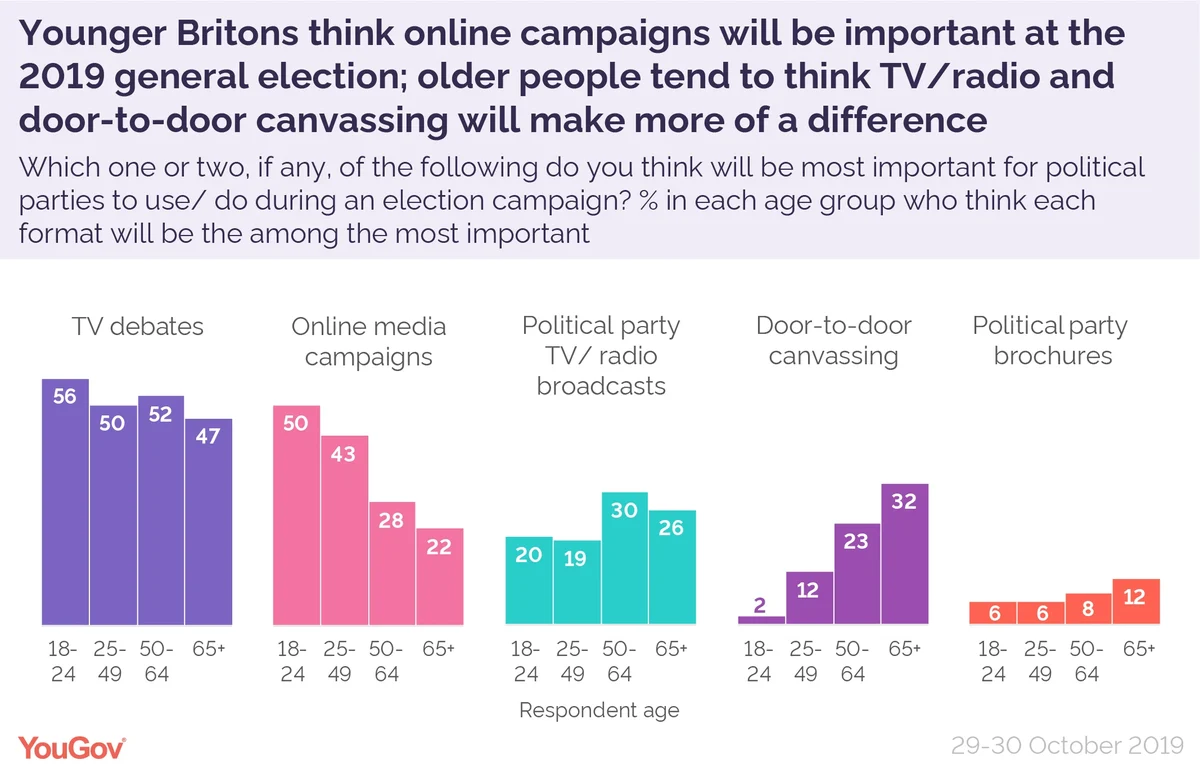 Half of Brits (50%) consider TV debates to be important to the campaigns. A further third (35%) think the same about online media campaigns – double the proportion of those aged 18 to 24 (50%) selected this compared to those who are 65 or older (22%). More Remainers (44%) also chose this option than Leavers (28%).
Image: Getty