More Britons continue to see jihadists as a big threat to the UK, however
Last month the UK's head of counter-terrorism warned that the fastest growing to the country threat is far-right extremism. Of the 22 terror plots foiled since March 2017, seven were linked to the far right - as were 10% of the 800 current terror investigations.
Nevertheless, the senior police officer maintained that the biggest terror threat continues to be Islamic extremism.
Now a new YouGov survey shows that the public, too, perceives jihadists to be the biggest danger to Britain's security. A majority of people (55%) consider Islamic extremist terror groups to constitute a "big" threat. By contrast, a third (33%) say the same of far-right terror groups, and only 14% believe likewise of Irish republican terror groups.*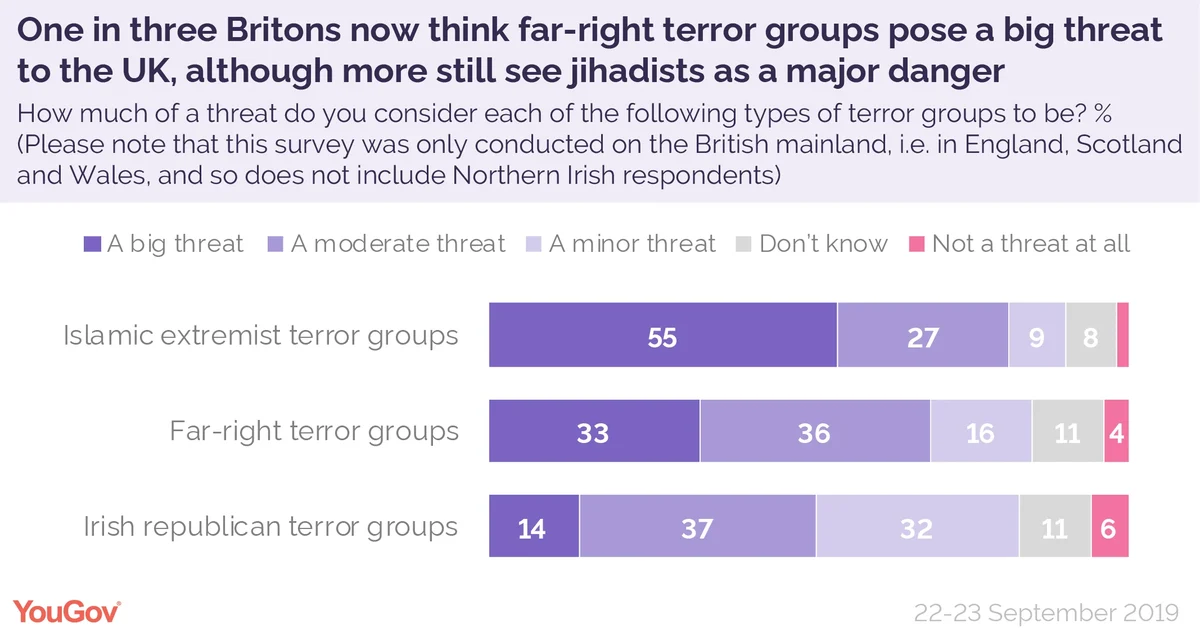 That is not to say that most discount the threat that far-right and Irish republican groups pose. A further 36% to 37% of people see each as a "moderate" threat, meaning that a total of two thirds of Britons see the former as either a big or moderate threat, and half think the same of the latter.
In fact, current Labour voters are more likely to see far-right terror groups as a big threat (42%) than they are to say the same of Islamic extremist groups (34%).
Current Lib Dem voters and Remain voters are both more likely than Labour voters to say far-right terror constitutes a big threat (at 47% and 45% respectively), although for these groups there is less of a difference between their likelihood to say that Islamic terror is also a big threat (at 45% and 44% respectively).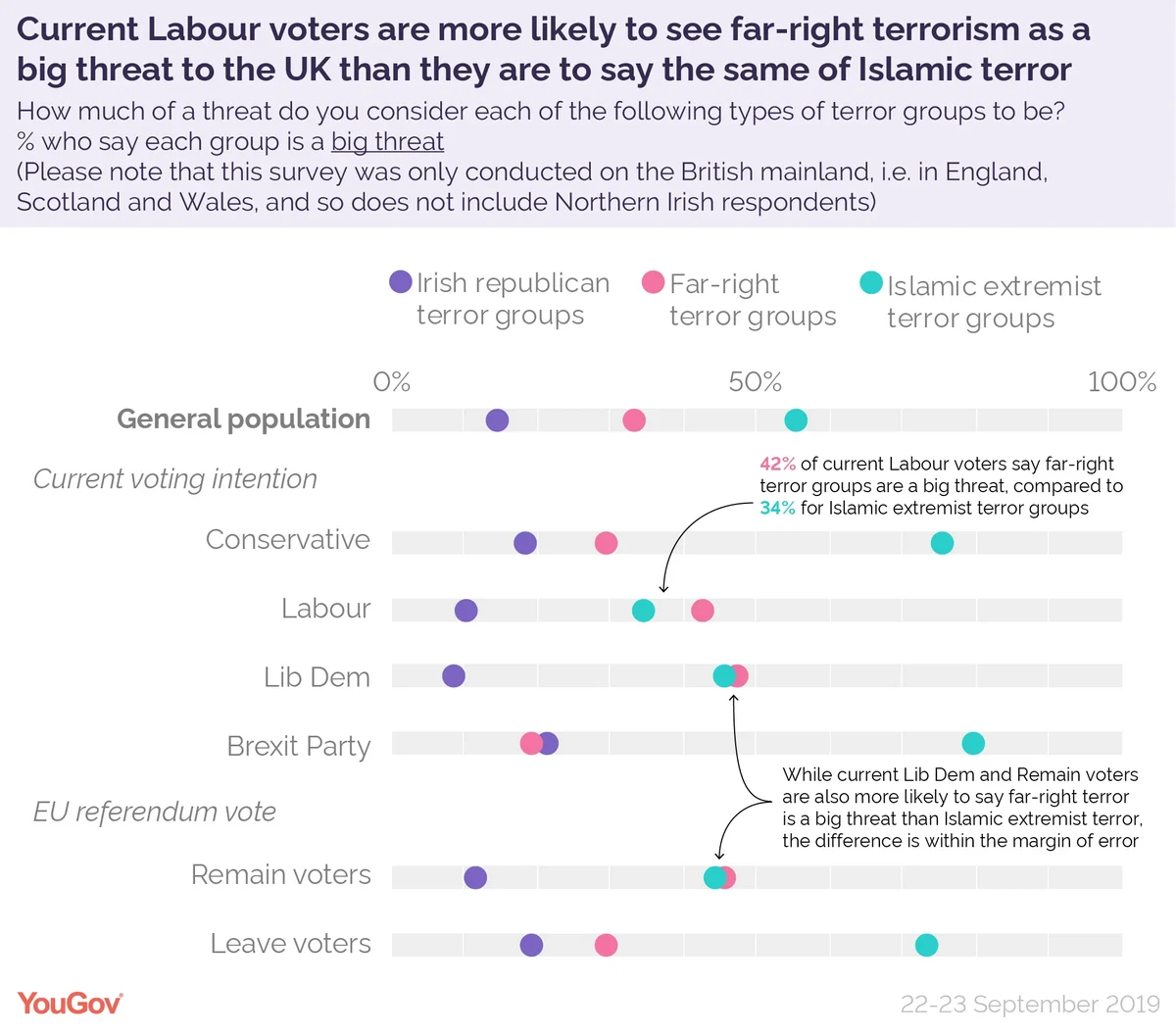 Meanwhile, just 29% of current Conservative voters and Leave voters see far-right terrorism as a big threat. These groups overwhelmingly consider Islamic extremist terrorism as a big threat, at 75% and 73% respectively.
* Please note that this survey was only conducted on the British mainland, i.e. in England, Scotland and Wales, and so does not include Northern Irish respondents.
Photo: Getty