Latest YouGov Westminster voting intention figures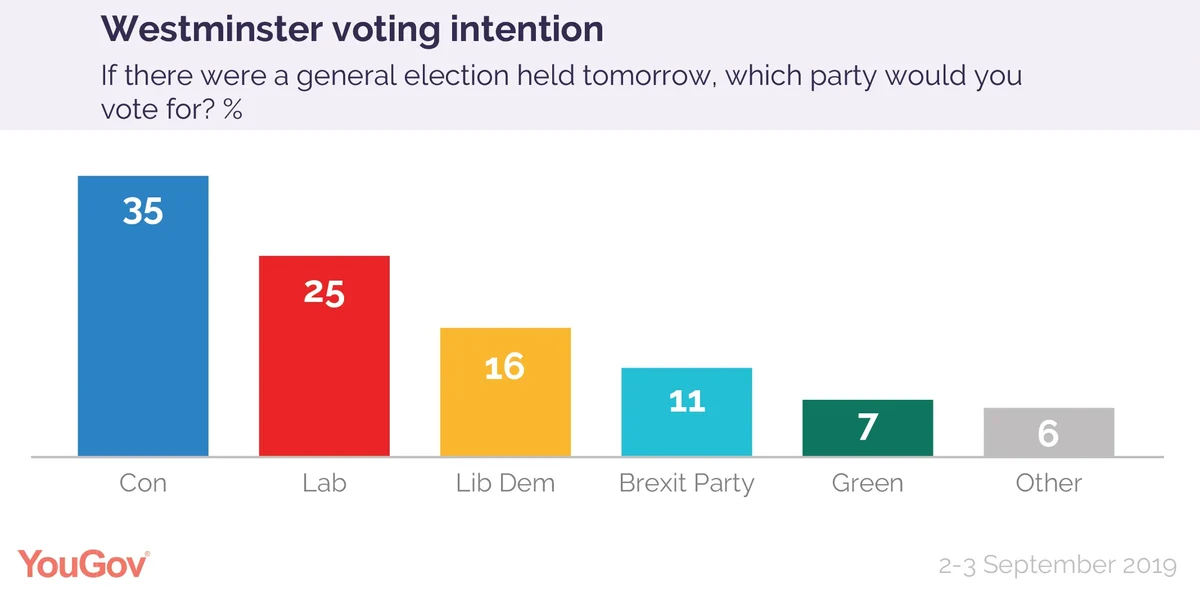 With a general election now looking highly likely, the latest YouGov/Times voting intention survey sees the Conservatives on 35% (from 33% in our most recent survey last week), while Labour hold 25% (from 22%). The Lib Dem vote now stands of 16%, a five point drop from 21% last week, although consistent with the 17% they obtained in the survey before that.
Elsewhere, the Brexit Party holds 11% of the vote (from 12%) and the Greens likewise have 7% (unchanged).
Photo: Getty