Latest YouGov Westminster voting intention figures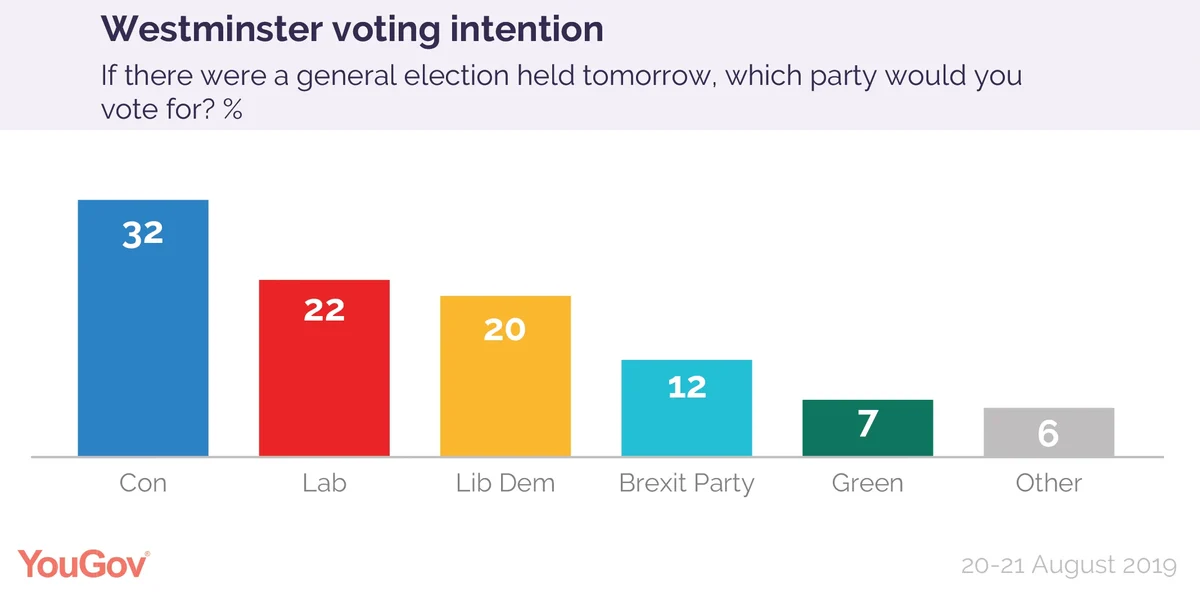 The latest YouGov/Times voting intention survey sees the Conservatives continue to hold a strong lead over their nearest rivals. The Tories hold a double digit lead over their nearest competitors, taking 32% of the vote share (from 30% last week) compared to Labour's 22% (from 21%) and the Lib Dems' 20% (unchanged since last week).
Elsewhere, the Brexit Party holds 12% of the vote (from 14%) and the Greens likewise have 7% (from 6%).
Image from Getty