Latest YouGov Westminster voting intention figures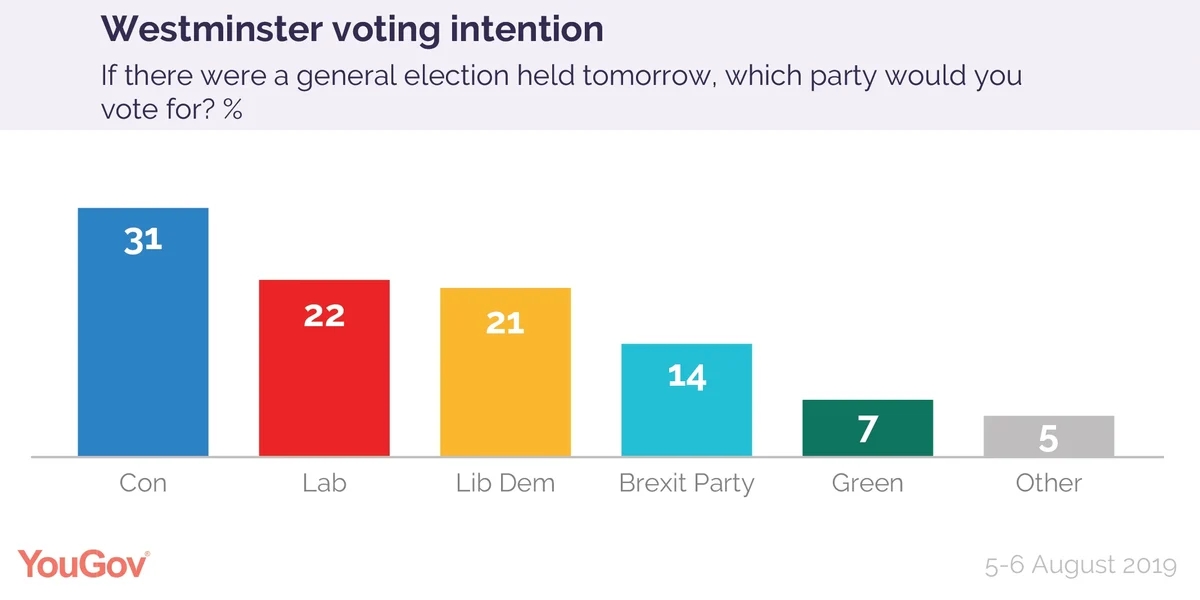 The latest YouGov/Times voting intention survey sees the Conservatives continue to enjoy the benefits of the Boris Bounce, with the party's 31% vote share leading Labour's 22% and the Lib Dems' 21%.
Elsewhere, the Brexit Party holds on 14% of the vote and the Greens likewise have 7%.
Boris Johnson is still the public's preferred Prime Minister over Jeremy Corbyn, with twice as many people choosing the former (39%) over the latter (19%). A further 37% of people can't choose between the two.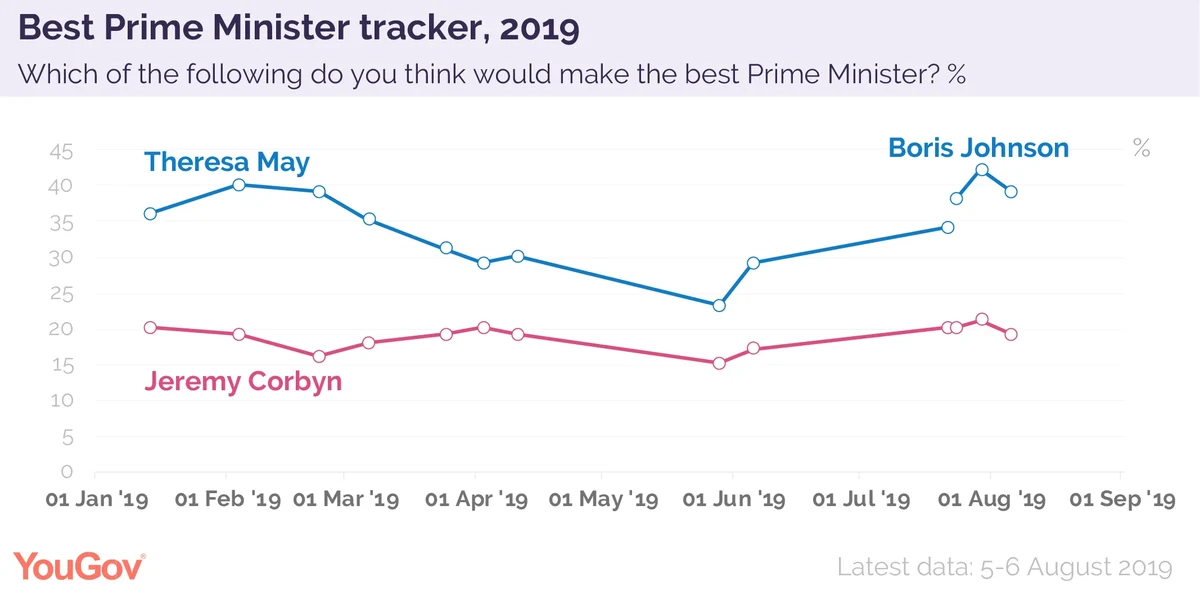 There has been a small uptick in the number of people who think the government is doing a good job negotiating Brexit, although this simply reflects a preference for Boris Johnson as Prime Minister given no further negotiations have taken place since the new PM took over. This group continues to be tiny in any case - only 12% of Brits say the government has been handling negotiations well, compared to 76% who think they have been handling them badly.
The proportion of people who think the UK was wrong to leave the EU continues to be slightly higher than those who think we were right to do so, at 47% vs 41% respectively.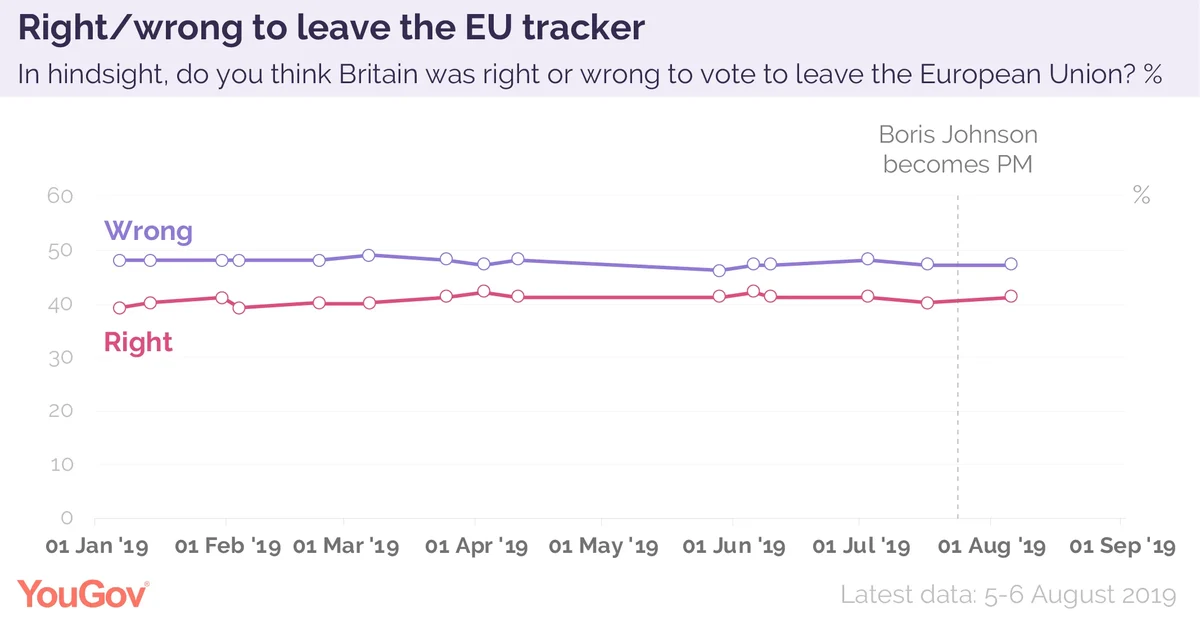 See the full results here
Image from Getty