Latest YouGov Westminster voting intention figures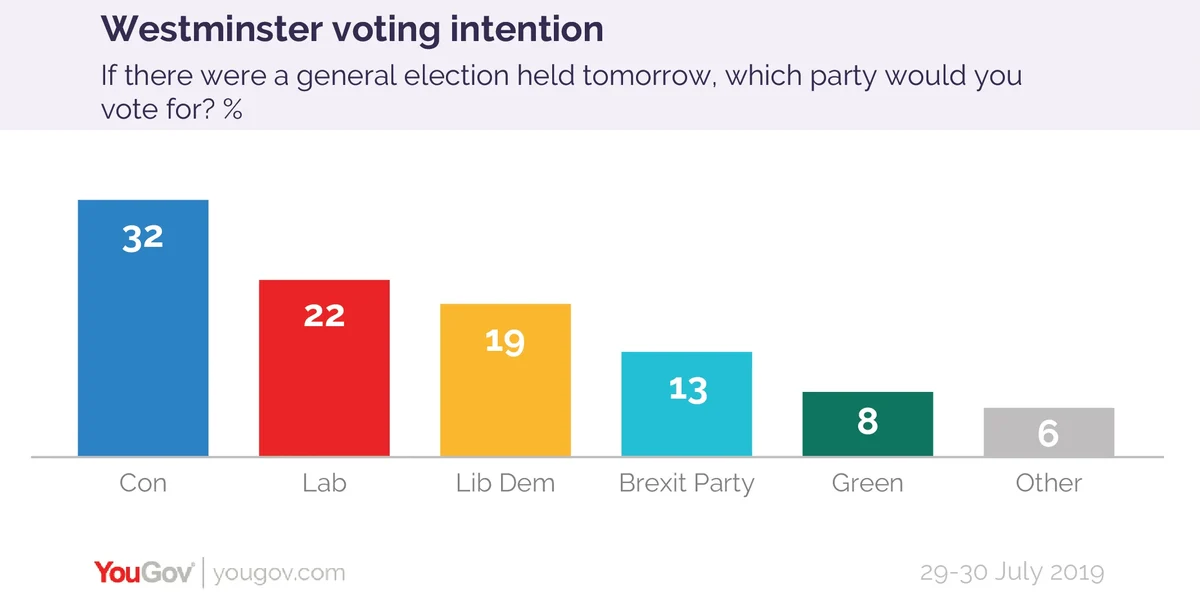 The latest YouGov/Times voting intention survey sees the Conservatives continue to enjoy a double digit lead over their nearest rivals, with The Tories on 32% to Labour's 22%.
The Lib Dems are on 19% (from 20% last week), while the Brexit Party remains on 13% and the Greens likewise stick at 8%.
Boris Johnson is still the public's preferred Prime Minister over Jeremy Corbyn, with twice as many people choosing the former (42%) over the latter (21%). A further 34% of people can't choose between the two.