Latest YouGov Westminster voting intention figures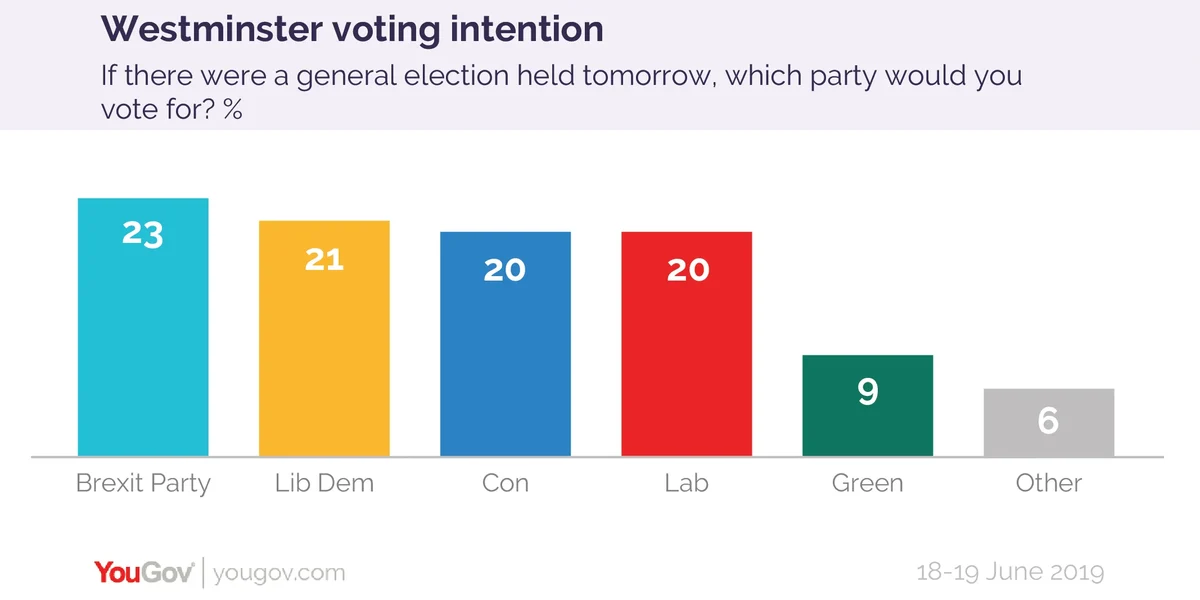 The Brexit Party remains in the lead in our latest YouGov/Times Westminster voting intention survey, on 23% of the vote (from 26% in last week's poll).
The Liberal Democrats follow on 21% (from 22% last week), with Labour and the Conservatives both on 20% (from 19% and 17% respectively last week).
Elsewhere, the Green party are on 9% (from 8%) and votes for all other parties stand at 6%.
Image from Getty