Latest YouGov Westminster voting intention figures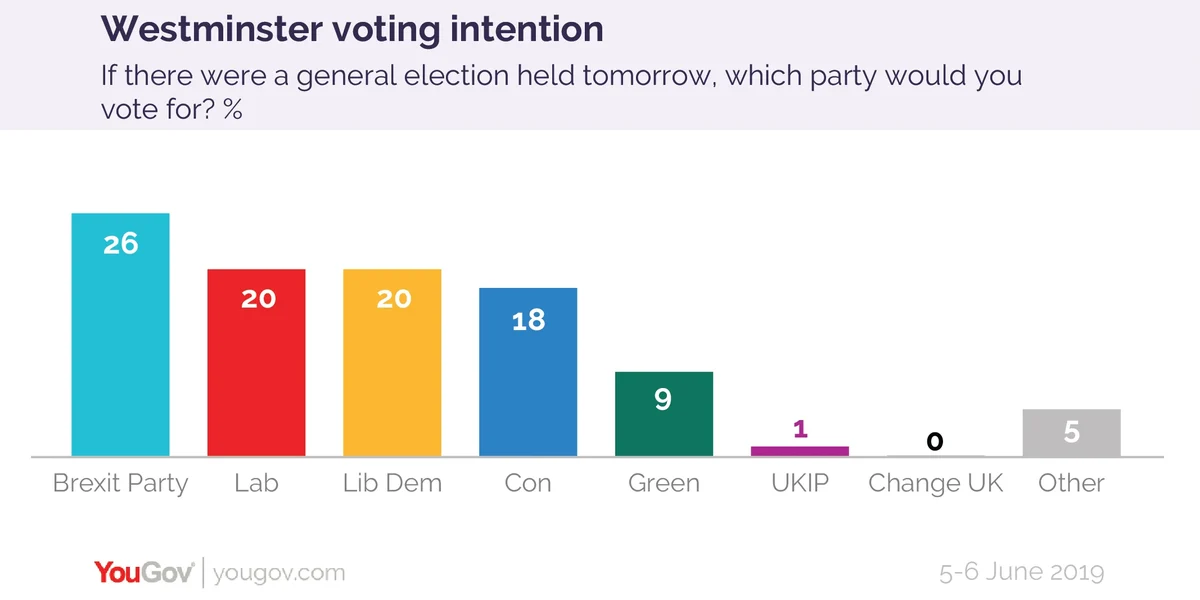 The Brexit Party takes the lead for the first time in our latest YouGov/Times Westminster voting intention survey, on 26% of the vote.
Labour and the Liberal Democrats are in joint second place on 20% apiece, with the Conservatives in fourth place on 18%.
Elsewhere, the Green party are on 9% while UKIP take 1% and Change UK, who lost half of their MPs this week, a statistical 0%. Votes for all other parties stand at 5%.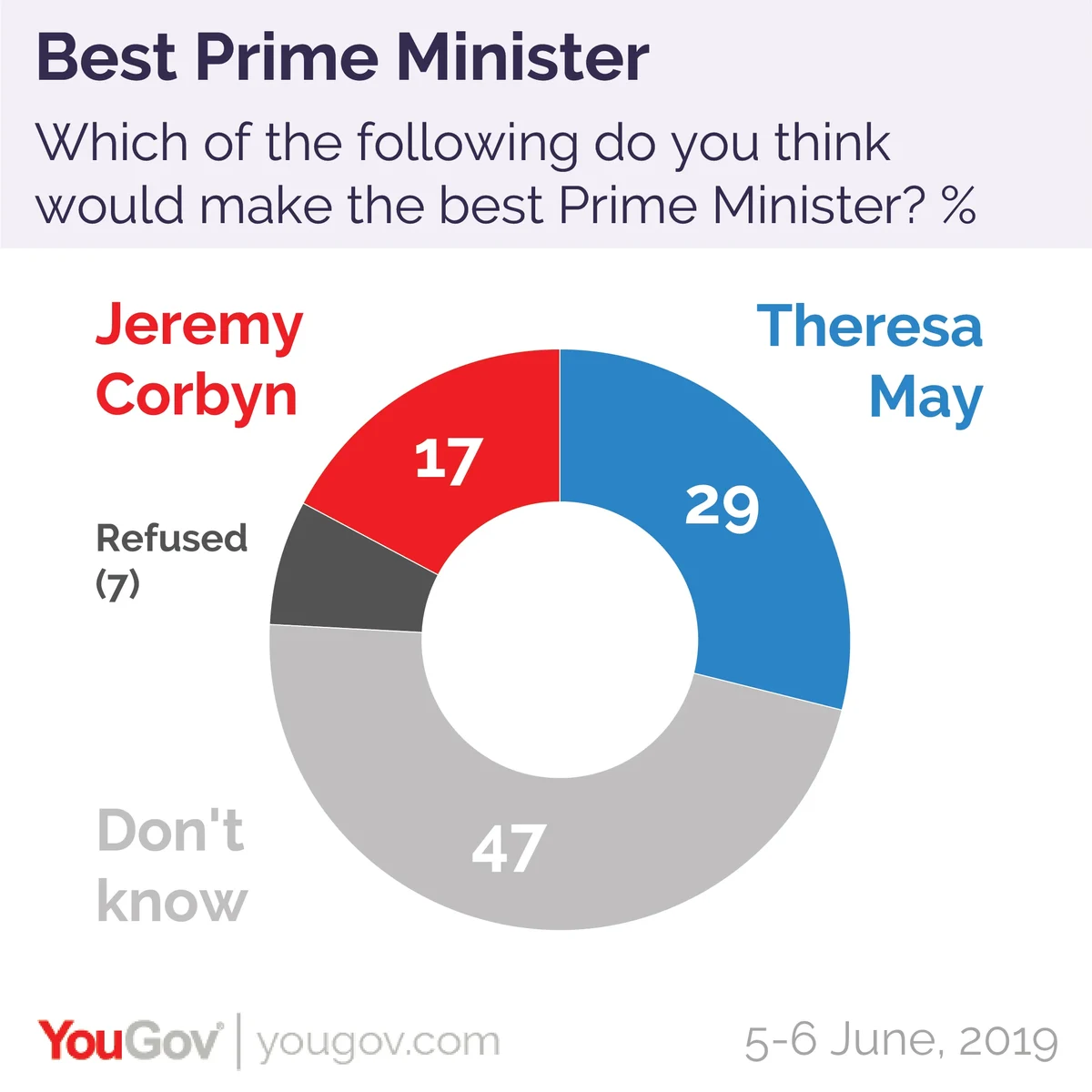 Despite Theresa May having been forced to hand in her notice as Prime Minister, she is still a more popular choice for the role than the Leader of the Opposition. The results are hardly good reading for either: 29% of Britons think Theresa May would make the better PM compared to 17% for Jeremy Corbyn. Close to half (47%) can't choose between them and another 7% refused to answer the question.
Image from Getty