Latest YouGov European Parliament voting intention figures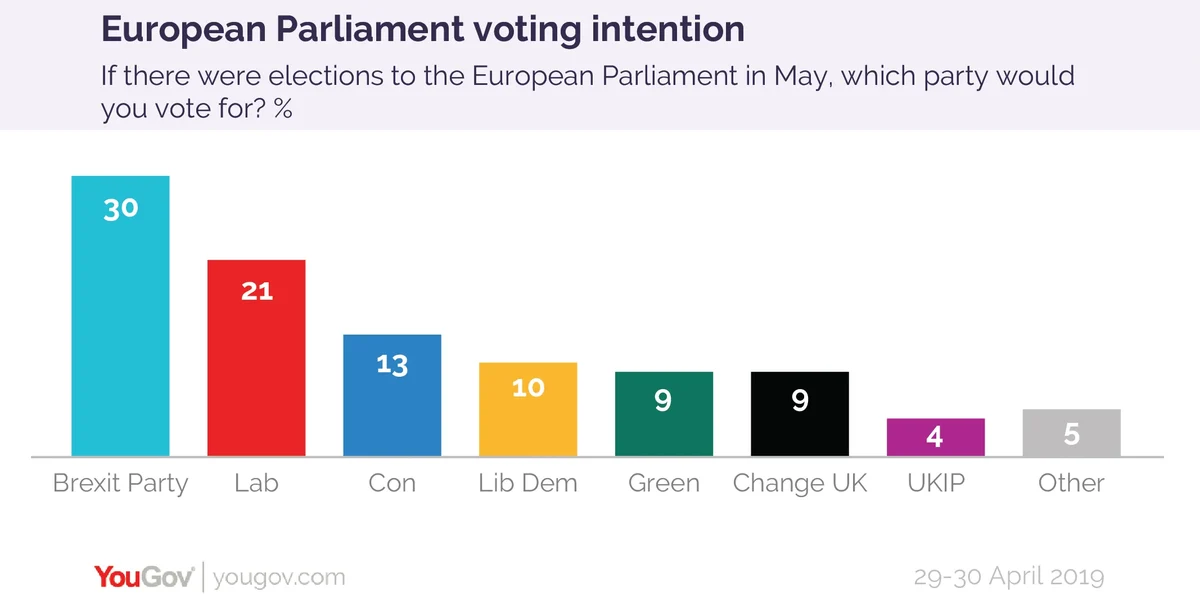 The Brexit Party continues to lead in the latest YouGov/Times European Parliament voting intention poll. Nigel Farage's new party holds 30% of the vote, having been on 28% in last week's survey.
Labour find themselves with 21% of the vote (from 22%) while the Conservatives remain on just 13%. The Greens are on 9% (from 10%) as are Change UK (also from 10% last week). The Lib Dems hold 10% of the vote (from 7% last week) and UKIP are on 4% (from 5%). Votes for all other parties stand at 5% (from 6%).
Photo: Getty