Latest YouGov European Parliament voting intention figures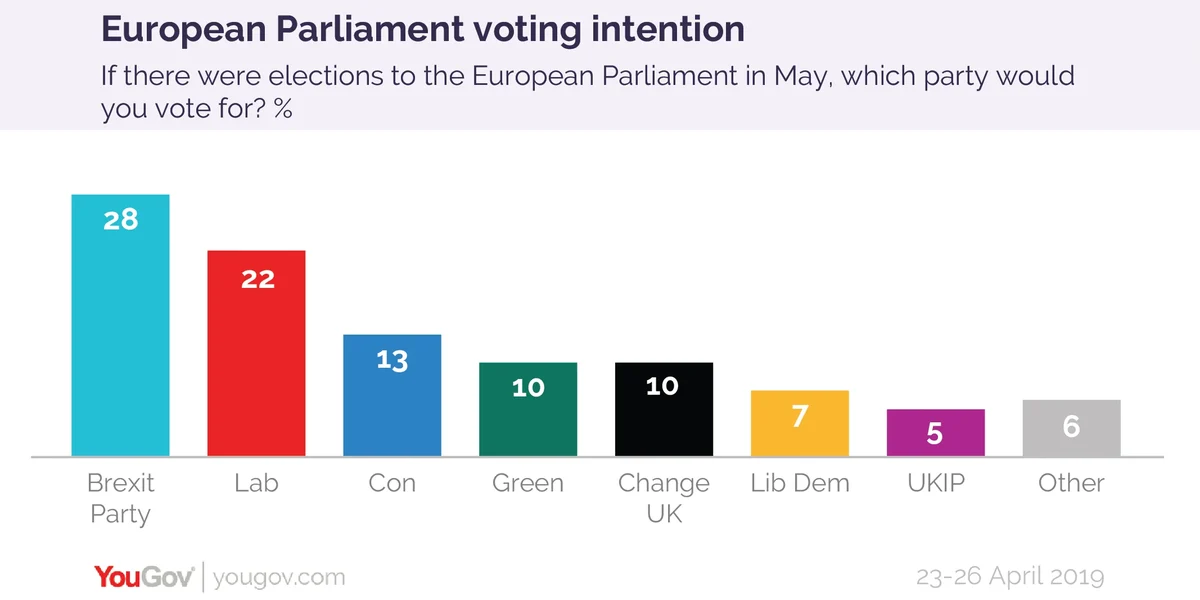 The Brexit Party continues to lead in YouGov's latest European Parliament voting intention poll, conducted for Hope Not Hate. Nigel Farage's new party holds 28% of the vote, having been on 23% in last week's survey.
Labour find themselves with 22% of the vote (unchanged) while the Conservatives are on just 13% (from 17% last week). The Greens are on 10% (unchanged) as are Change UK (from 8% last week). The Lib Dems hold 7% of the vote (9% last week) and UKIP are on 5% (from 6%). Votes for all other parties stand at 6% (unchanged).
Photo: Getty