Latest YouGov Westminster voting intention figures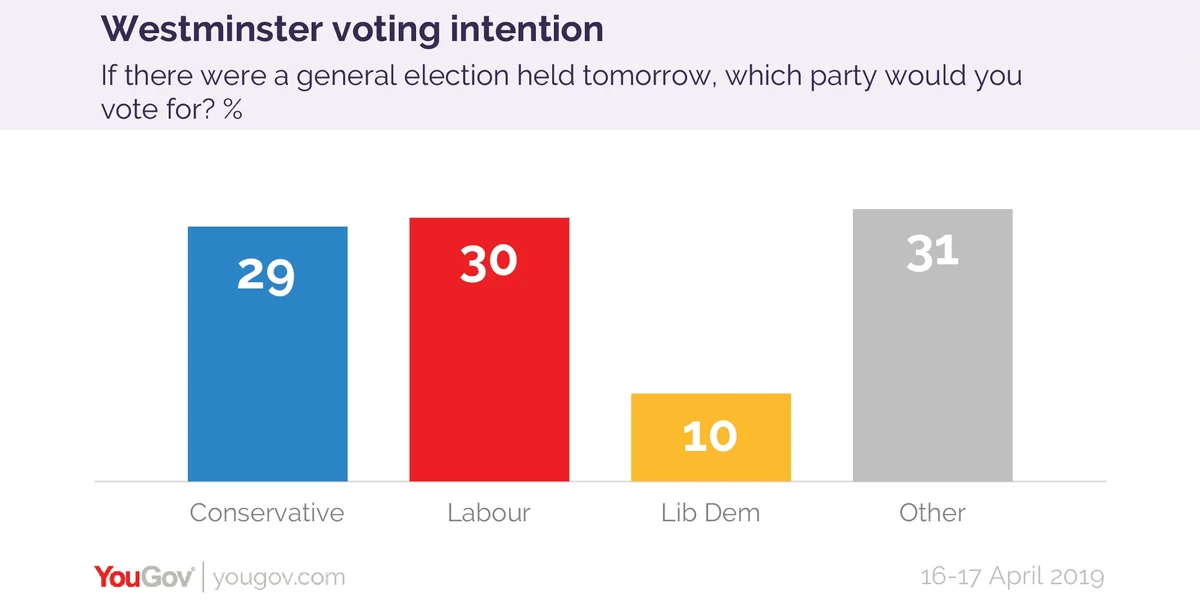 The latest YouGov/Times voting intention survey sees 29% of Britons backing the Conservative (from 28% in last week's survey) while 30% say they would vote Labour (from 32%).
Elsewhere, the Liberal Democrats are on 10% (from 11%) and votes for other parties stand at 31% (from 28%).
Turning to European Parliament voting intention, the Brexit Party and Labour are now effectively tied at 23% (from 27% in our last poll) and 22% (unchanged). The Conservatives are a distant third on 17% (from 15% last time). The Greens are on 10% (unchanged) with fellow anti-Brexit parties not far behind, the Lib Dems being on 9% (unchanged) and Change UK on 8% (from 6%). UKIP take 6% of the vote (from 7% last tie), while the SNP and Plaid Cymru receive a combined 5% of the vote (from 6%).