Brits are closely split on whether East 17's greatest hit is a Christmas song
After revealing that Die Hard is not considered a Christmas movie, YouGov has now turned its attention to another festive conundrum: is East 17's Stay Another Day a Christmas song?
Those who believe it is will point out that it was the Yuletide chart-topper in 1994, that it is played frequently at Christmas time, that the tune features bells and that the music video features snow.
Those who say it isn't will say that it can't be a Christmas song because it is not about Christmas (while the lyrics are deliberately ambiguous, the song is based on the suicide of band member Tony Mortimer's brother), or that there was an original video for the song with not a snow machine or white, furry parka in sight.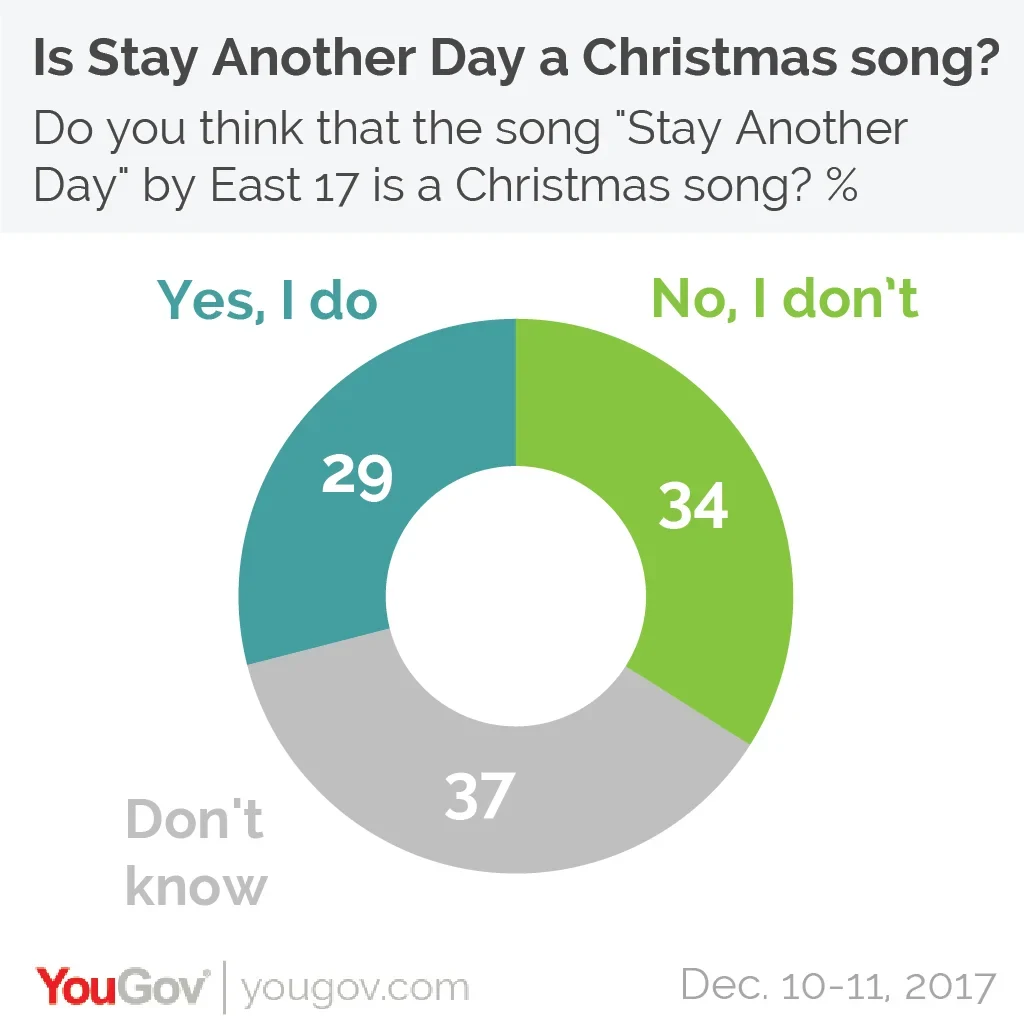 Now a new YouGov Omnibus survey reveals that the public are split on the festive nature of the tune. About a third (34%) say Stay Another Day is a Christmas song, while 29% say it is not. However, a large proportion of people (37%) say they don't know (which includes all of those who aren't familiar with the song).
Breaking the results down by age reveals that Brits between the ages of 25 and 54 are closely tied on the festive nature of the song. The key differences are among the oldest and the youngest Brits. Those aged 55+ split more strongly against Stay Another Day being a Christmas song, while 18-24 year olds split in the opposite direction.
However, both age groups had a higher rate of "don't know" responses, implying a lack of familiarity with the tune, and it was this, rather than a specific boost to one side or another, that led to the disparity in the results.