Latest YouGov Westminster voting intention figures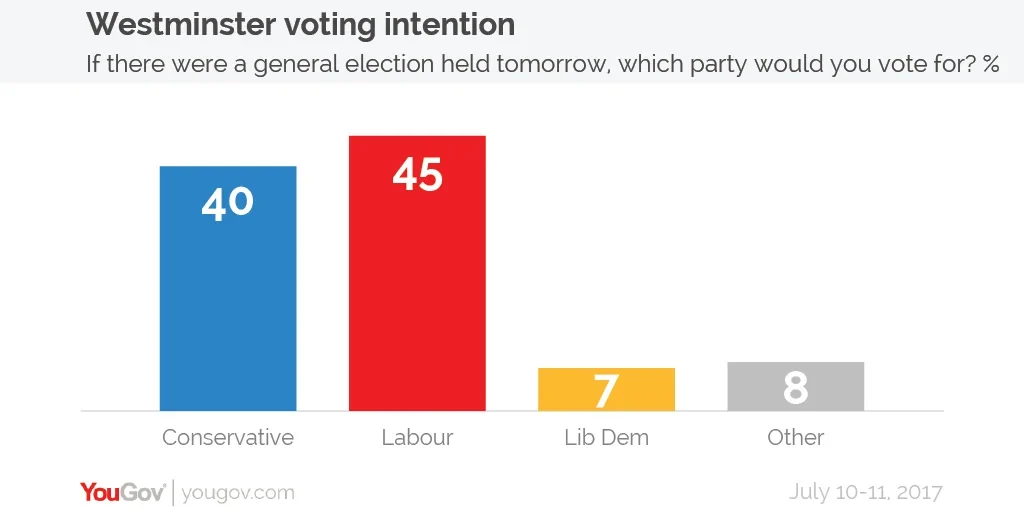 The second Times/YouGov survey of the new Parliament sees Labour continue to lead the Conservatives, with the former on 45% and the latter on 40%.
Elsewhere, Liberal Democrat voting intention stands at 7% while 8% of people would vote for other parties.
While Theresa May is currently still seen as a better Prime Minister than Jeremy Corbyn would be, at 38% vs 33% this is a far cry from earlier in her premiership where she commanded around 50% support and Corbyn was regularly beaten by "don't know". Worse still for the Prime Minister, Corbyn actually briefly overtook May for the first time in late June (35% vs 34%).