Despite warnings from the head of UCAS against encouraging new graduates to find work too quickly, financial and career concerns are putting the pressure on students to find employment fast
Earlier this year, the outgoing head of UCAS said that graduates should take half a year after leaving university to explore their options before settling on a job. Mary Curnock Cook also said universities and parents have become "too fixated" by treating degrees as the start of a career.
However, new YouGov Omnibus Field and Tab research among current students reveals that 81% say they feel a lot or a fair amount of pressure to find a job within the first six months after graduation. Only 16% say they feel little or no pressure to enter the job market at a rapid rate.
| Find out more about our Omnibus services | READ MORE |
| --- | --- |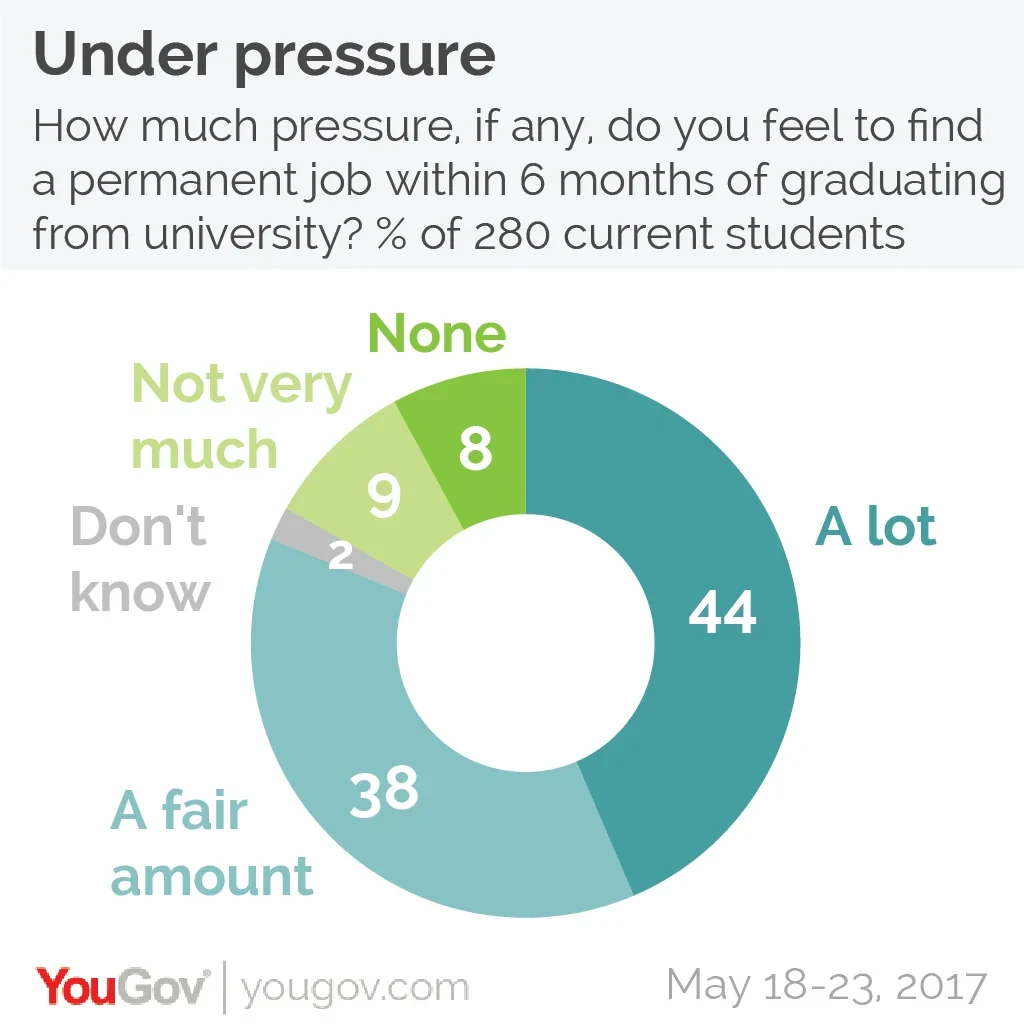 The research found there are two stand out reasons why students feel pressured to get a job: wanting to earn money or have disposable income (82%) and career aspirations (78%). Less common reasons include the belief that job prospects are thin on the ground (45%), desire to start paying back their student loan (23%), and providing financial support from their family (24%). A minority of students are also feeling the pressure of expectations from their parents (27%) or their peers (13%).
But despite these pressures, the majority of students believe that they will find a job soon after leaving university. More than half (56%) of current students think that they will have secured a permanent job in their preferred field of work within half a year of graduating. Meanwhile just one in ten (11%) expect it to take longer than this, while a further fifth (19%) don't know how long it will take. One in seven (14%) don't know what field they want to work in.