Latest YouGov Westminster voting intention figures for Scotland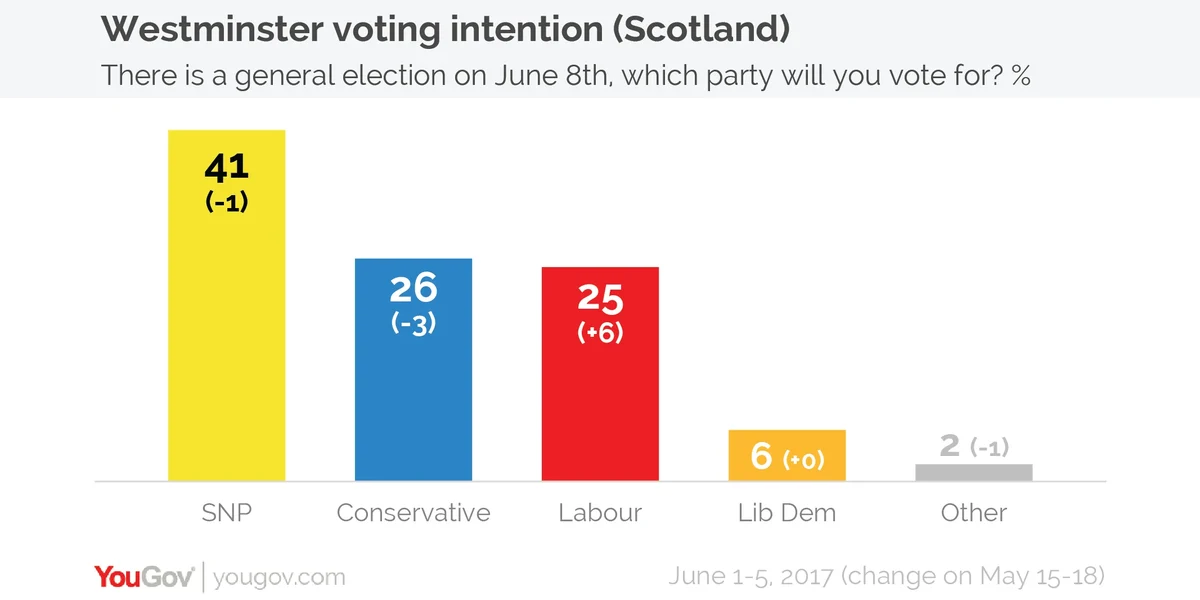 The latest YouGov/Times voting intention figures for Scotland sees voting intention for the SNP on 41% (from 42% in mid-May), the Conservatives on 26% (from 29%) and Labour experiencing something of a recovery on 25% (from 19%). The fieldwork for the survey was conducted on 1-5 June (Thursday to Monday), so a large proportion of respondents will have taken the survey before the tragic events in London on Saturday night.
The proportion of Scots intending to vote Liberal Democrat remains at 6% while votes for other parties are at 2% (from 3%).
On the independence question, Scots are split 57% no and 43% yes, having been split 55%/45% at the time of the last survey in mid-May.