A new YouGov survey of business decision makers reveals what social media mistakes can get a candidate turned down for a job
The last thing going through many people's minds when they tag themselves in a Facebook photo or give their views about an issue on Twitter is that it could cost them a job in the future.
But jobseekers should beware! New YouGov research among business decision makers reveals that nearly one in five employers (19%) have turned down a candidate for a job at their company because of their online activity.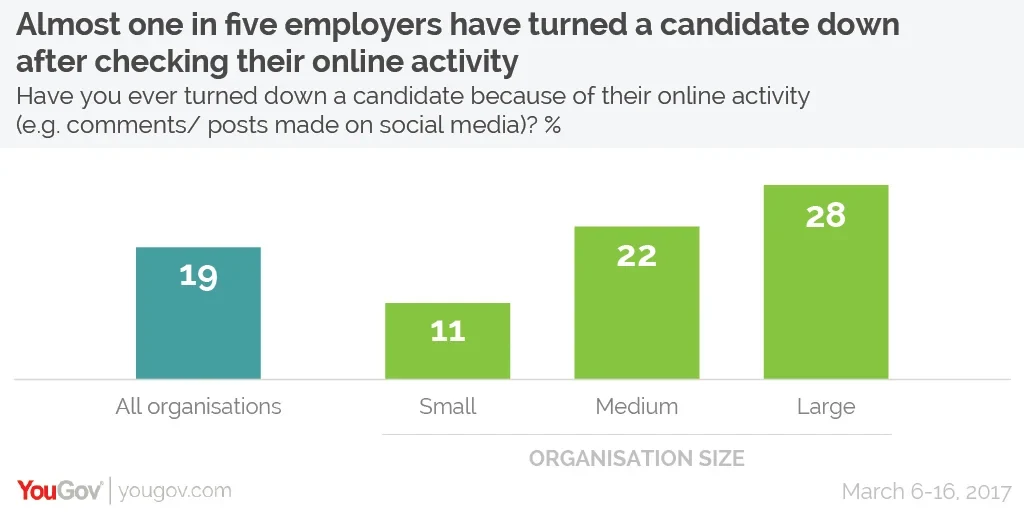 Employers at large organisations were the most likely to have turned someone down at some stage along the application process because of their online activity, with 28% having done so. This is likely linked to the fact that larger organisations are also the most likely to check candidates' social media accounts – only 20% of employers at large organisations say they would not or do not check prospective employee's social media activities, compared to 27% at medium organisations and 40% at small organisations.
Candidates' LinkedIn and Facebook accounts are the most likely to come under scrutiny. Almost half (48%) of employers said they either would check or do check an applicant's LinkedIn profile, while similar numbers (46%) said the same for Facebook.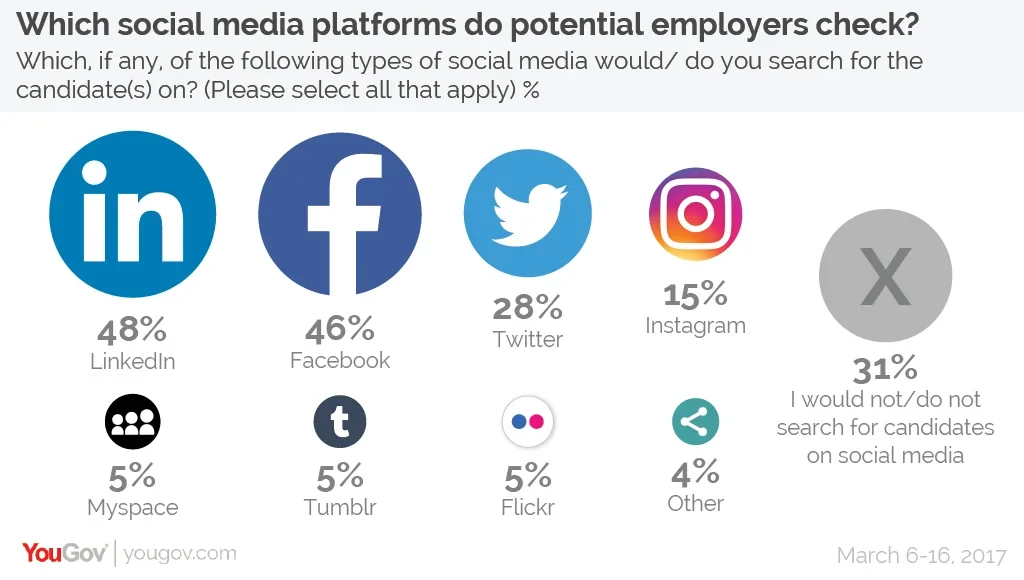 Using aggressive or offensive language on social media was the thing most likely to put potential employers off a candidate. Three quarters (75%) of employers said this behaviour would discourage them from hiring someone, followed by 71% who would be put off by references to drug use. Classic drunken night out photos would put off 47% of employers.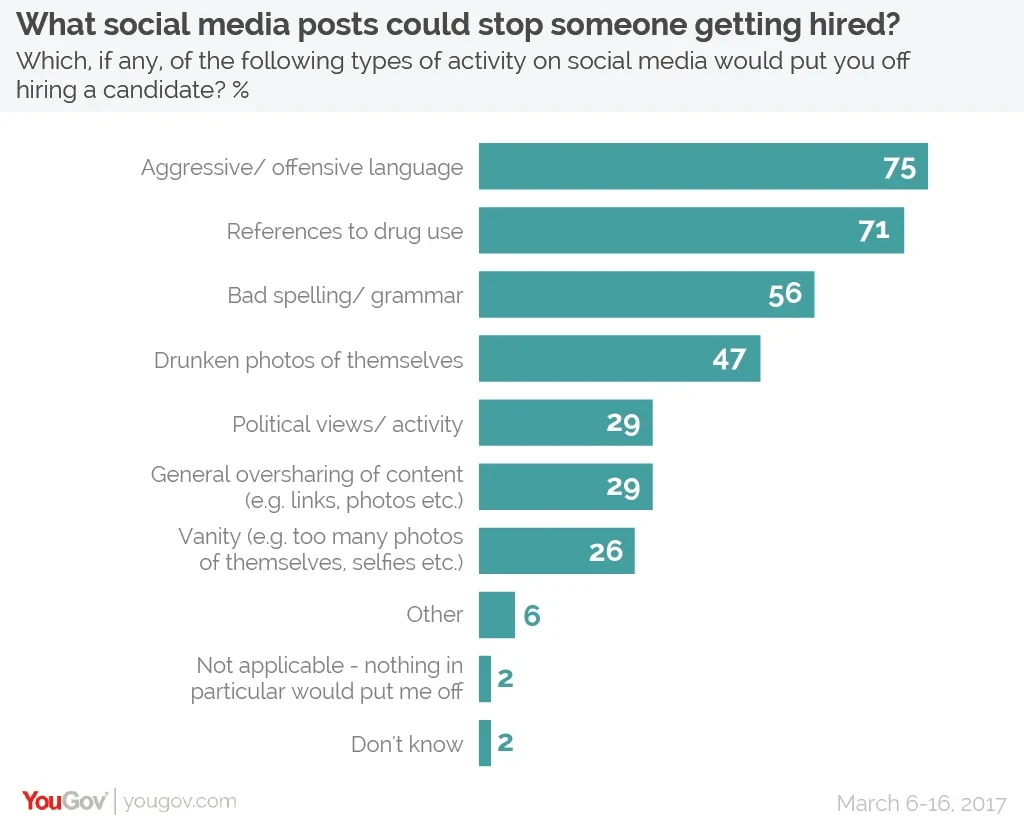 Whilst candidates know to focus on the spelling and grammar in their CV and covering letter, it seems they must now also extend that to include their social media profiles. More than half (56%) of employers say that bad spelling and grammar on a potential employee's social media account could jeopardise their chances of being hired.
Of course, a candidate's social media history isn't the only thing employers are interested in. Asked what characteristics it was important for an interviewee to have, employers are most keen on their existing skills and knowledge (75%).
Employers clearly feel that face-to-face interviews are still an invaluable of choosing who to hire, with 68% saying the way candidates behave during the interview is important, as is their overall appearance (51%). They are far less worried about gaps in their work history (21%) or the old fashioned deal-breaker of having a poor handshake (15%).
Photo: iStockphoto