The broadcaster and naturalist is near-universally popular, but is particularly well regarded by young people
David Attenborough is widely held as a national treasure. A mainstay of nature documentaries for more than 60 years, the broadcaster and naturalist's latest show Planet Earth II has been Britain's most watched for 15 years (beaten by his own 2001 series Blue Planet). As well as being wildly popular, the media has reported that the show also brought in significant numbers of young viewers.
Using YouGov Profiles data shows that – whilst near-universally popular (he is the most liked TV personality on the database) – Attenborough is indeed particularly well-regarded amongst younger people. As many as 60% of 18-24 year olds say that they "really like" David Attenborough, as do 58% of 25-34 year olds.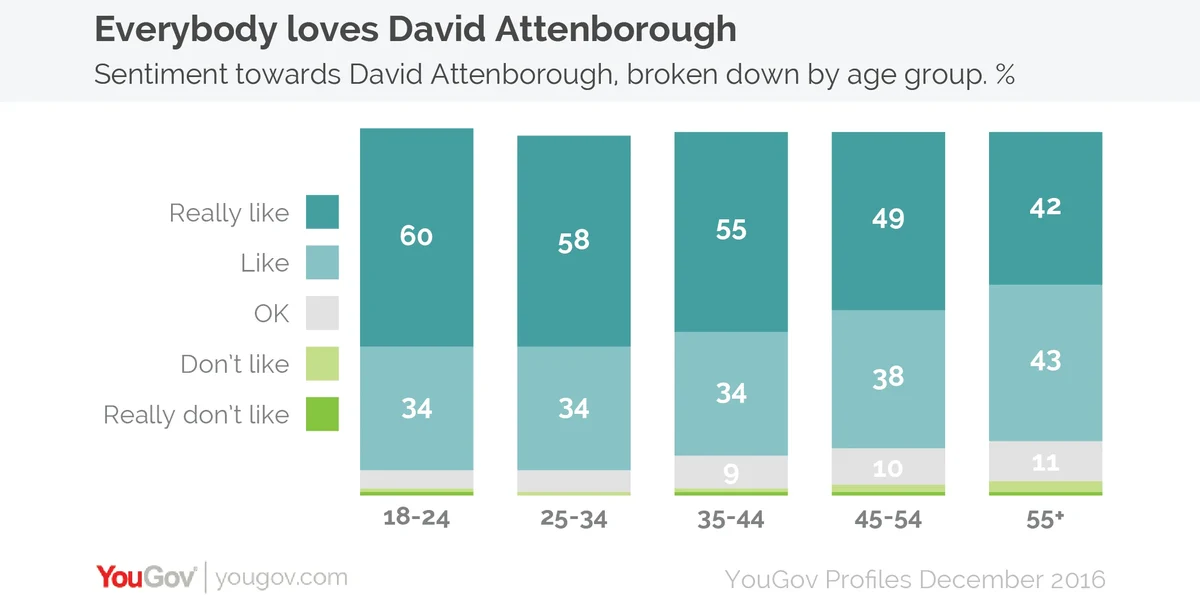 This figure decreases for each age group, hitting 42% for those aged 55 or older, although this is coupled with a near-equivalent increase in the number of people who say they "like" Attenborough.
With Planet Earth II having drawn to a close after six episodes, it could be a while before we see another nature show of its calibre. Talking about the possibility of a Planet Earth III, the show's producer Mike Gunton revealed to The Guardian that each episode took more than three years to make.
Whilst the 90-year old Attenborough has pledged to continue working, he will not be able to do so indefinitely, and it is not certain that he would be able to take part in subsequent series. Thoughts then turn to whose dulcet tones could follow on from Attenborough in introducing the public to the wonders within future nature documentaries.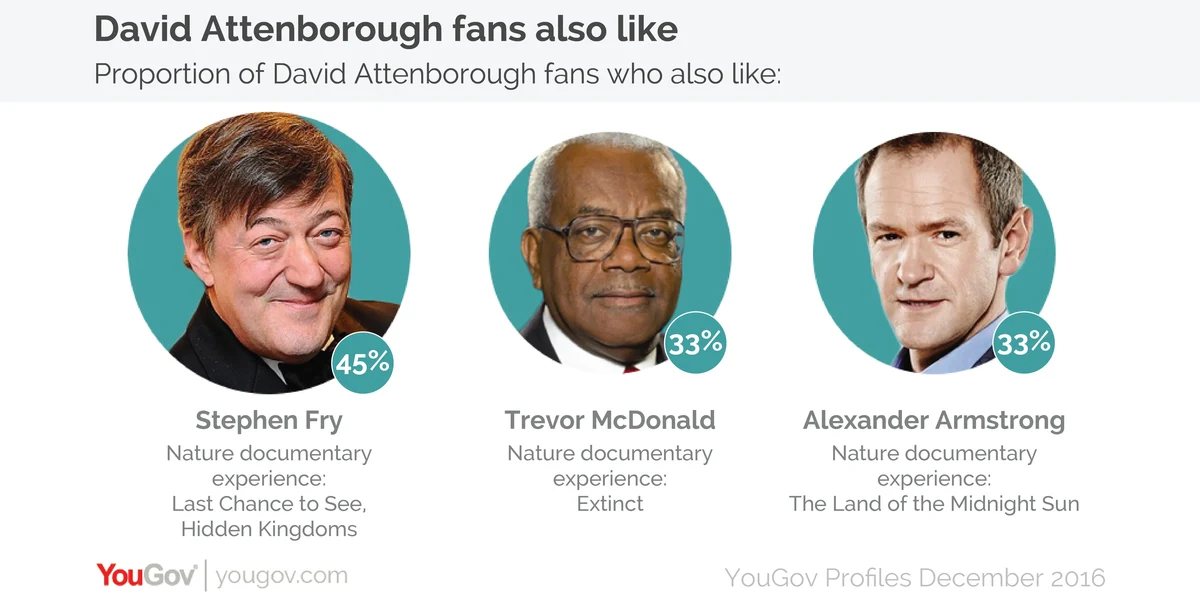 The data shows that the best candidate for narrator could be Stephen Fry. With 45% of those who say they like David Attenborough also saying they like Fry, he is the most popular TV personality among Attenborough fans (after Attenborough himself). Fry is an experienced narrator, with a voice well-suited to the task, and comes with previous nature documentary experience – namely 2009's Last Chance to See, and 2014's Hidden Kingdoms.
In joint second place came Trevor McDonald and Alexander Armstrong at 33% apiece. Again, both candidates have strong narration experience and have previously starred in nature documentaries.
Finally, no article on David Attenborough would be complete without an animal component. Profiles data reveals that the animal that David Attenborough fans are proportionately more likely to like when compared to the general public is the penguin.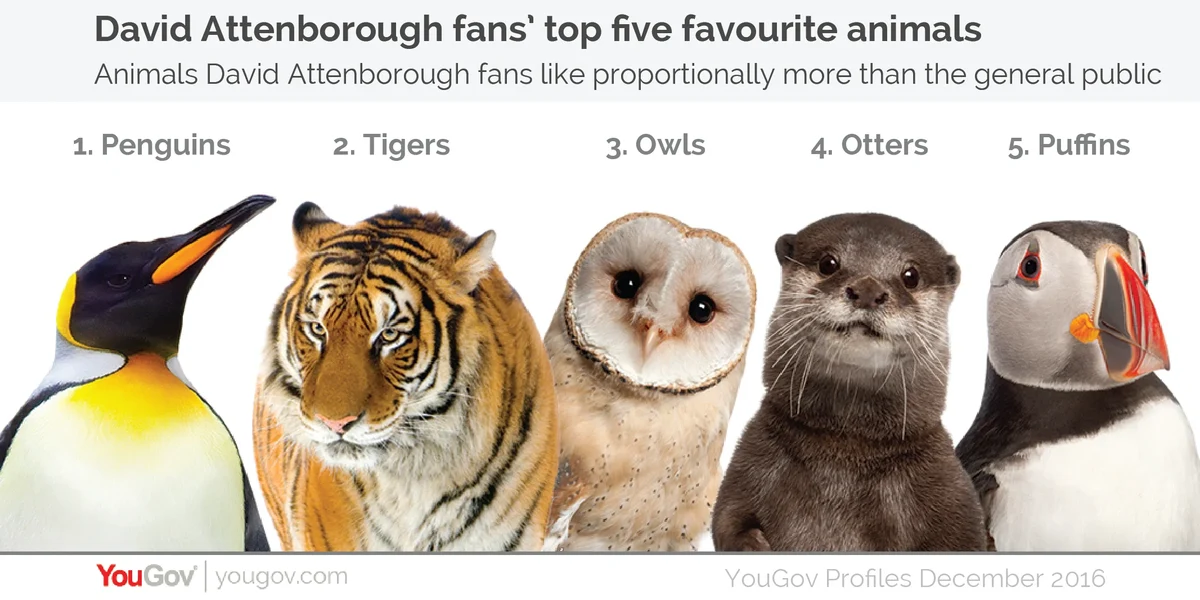 Attenborough fans were well catered for by Planet Earth II, with a big section of the first episode of the series following a colony of chinstrap penguins. Of the top five animals favoured by Attenborough fans, four appeared in Planet Earth II: the penguin, tiger, owl and otter (although the otter and tiger's appearances were only fleeting).
Photo: PA