Theresa May's honeymoon period continues with voters saying she is doing well so far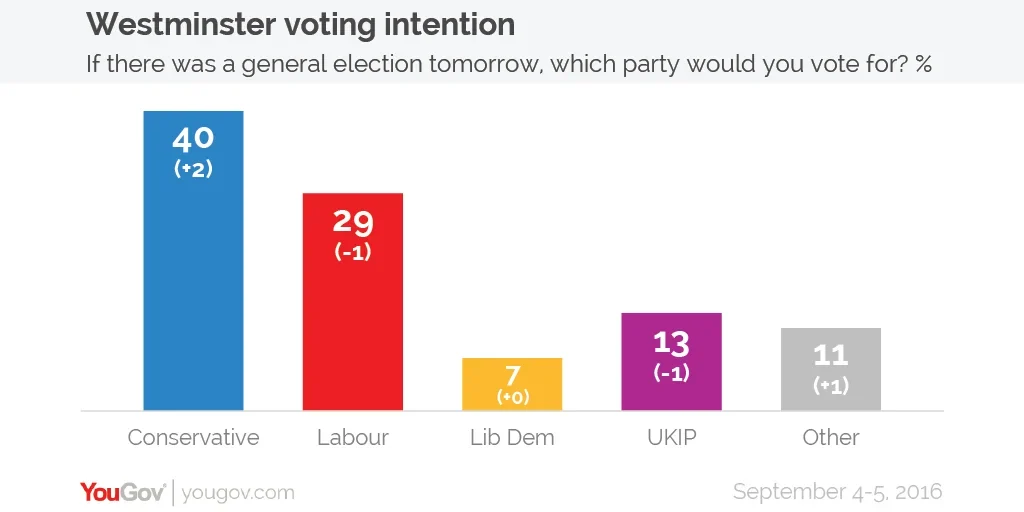 With Parliament now returned from its summer recess, Theresa May will be pleased to see that the Conservatives continue to hold a commanding lead over Labour in the polls. This week's survey sees the Conservatives' voting intention increase by two points to 40%, whilst Labour's drops one point to 29%, giving a Conservative lead of 11 points.
Elsewhere, the Liberal Democrats remain static on 7%, UKIP are down one point to 13% and voting intention for other parties is up one point to 11%.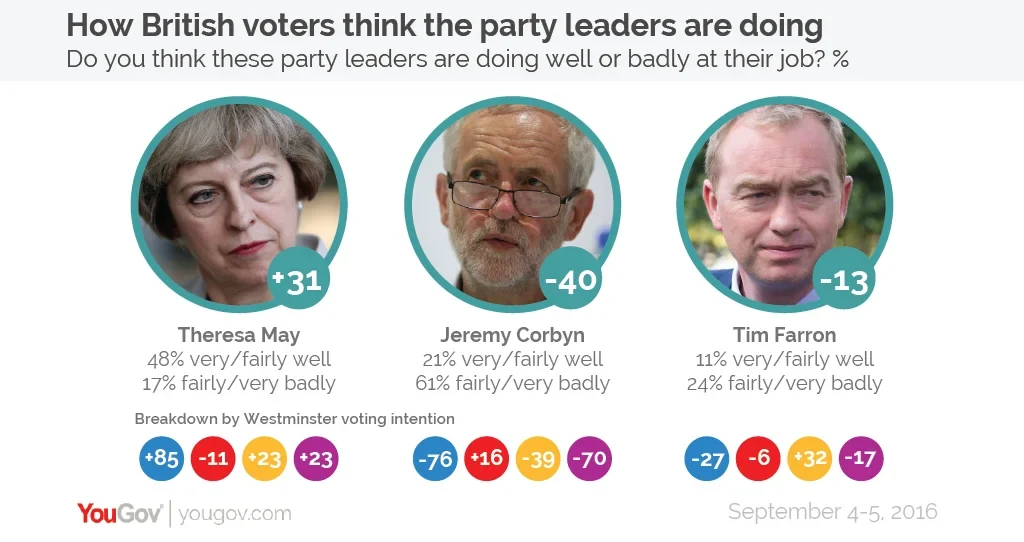 The new Prime Minister will also be pleased to see that her personal honeymoon period in the polls has not yet come to an end. Asked whether they thought Theresa May was doing her job well or badly, 48% of people say she is doing very or fairly well, compared to 17% who think she is doing fairly or very badly, giving a net score of +31.
Jeremy Corbyn continues to perform poorly, with 61% of people thinking he is doing badly against 21% who think he is doing well, for a net score of -40.
Photo: PA